Submitting dental procedures to medical insurance has been voodoo—until now
Here are the most common questions regarding submission of dental procedures to patients' medical plans, along with advice on how to overcome these challenges.
Sep 22nd, 2016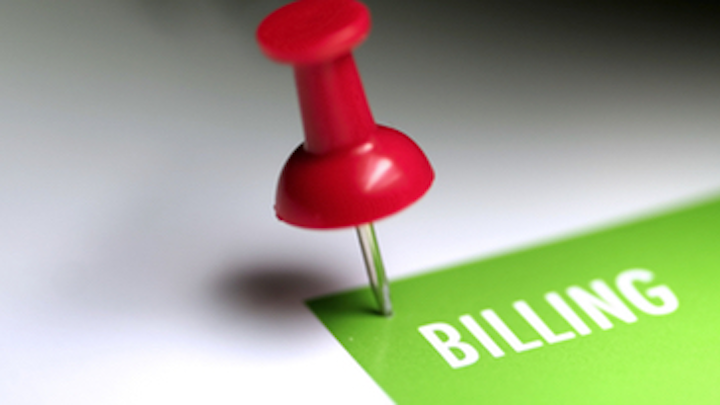 Here are the most common questions regarding submission of dental procedures to patients' medical plans, along with advice on how to overcome these challenges
"Just bill it to medical." We've heard this said for years in reference to implants and cone-beam scans. But where do you find the medical code that corresponds to the Code on Dental Procedures and Nomenclature (CDT code) you need to bill?
Increasingly, dental plans are mandating the submission of specific dental procedures (e.g., surgical extractions) to medical plans. While the submission of dental procedures to dental payers can be challenging, the submission of dental procedures to medical payers is often more complex. Although helpful resources are available, dental teams continue to struggle in this area: their efforts are frequently inefficient and inaccurate.
Here are the most common questions we receive regarding submission of dental procedures to patients' medical plans, along with advice on how to overcome these challenges.
---
RELATED:Navigating medical billing for dental sleep medicine: It's the wildest ride in the wilderness
---
Do medical payers reimburse for dental procedures?
Medical coverage varies by plan. Many medical plans provide limited benefits for dental procedures. Medical plans often have high deductibles and out-of-network limitations, which decrease the actual dollar amount of reimbursement available.
Which dental procedures are covered by medical payers?
Coverage varies by plan. However, some services provided by dentists are typically considered "medical" in nature and covered by most payers. Common procedures covered include but are not limited to the following:
• Treatment required following an accidental injury (including dental restorations)
• Biopsies
• Cancer-related treatment
• Oral appliances for the treatment of obstructive sleep apnea
• Frenectomy for newborns with feeding problems
• Treatment required to correct congenital malformations
• Evaluation and some treatment for temporomandibular joint disorders (TMJ)
Are dental implants covered by medical plans?
Coverage is plan specific. Some medical plans now allow reimbursement for dental implants when provided for conditions such as reconstruction following trauma or cancer surgery. It is important to contact the patient's medical plan provider to verify benefits and coverage prior to initiating treatment.
Which plan is primary, medical or dental? Can I file both?
Typically, when a procedure is considered medical in nature, the medical plan should be filed first. It advisable to hold the dental claim until the medical payer adjudicates the claim. At that time, the claim may be submitted to the dental payer with the medical explanation of benefits (EOB). Filing both medical and dental claims simultaneously may result in an overpayment requiring refunds to the payer(s) and/or patient.
What form do I use when submitting claims to A medical payer?
When submitting either medical or dental claims, it is important to always submit the most current version of the appropriate claim form. Dental claims are currently reported using the 2012 ADA Dental Claim Form. Medical claims are reported using the CMS-1500 Health Insurance Claim Form (02/12).
Can I submit dental codes on the medical claim form?
Some payers will allow dental codes to be reported on the medical claim form. Coding guidelines state that the code to be reported is the one that most accurately describes the procedure or service provided. In many instances, this is the dental code. Most medical payers who accept dental codes require that only one type of procedure code be reportedon the claim form (i.e., report only dental codes or only medical codes for each claim form).
Am I required to report ICD-10 codes?
Every medical claim submitted requires at least one diagnosis code be reported. Failure to include a diagnosis code will result in the rejection of the claim. Effective October 1, 2015, the diagnosis code set reported for professional claims is ICD-10-CM. Any procedures with dates of service after October 1, 2015, are reported with ICD-10 diagnosis codes.
For more information on medical cross-coding, including clinical scenarios, claim form instructions, and establishing medical necessity for dental procedures, contact your Henry Schein representative and order Medical Dental Cross Coding with Confidence. This resource, designed for the both the beginner and experienced medical-dental cross coder, assists dental teams in navigating the complexities of medical claim submission for dental practices.
---
Jim Philhower, director of North America dental sales leadership and development for Henry Schein Dental, is a 28-year veteran of the dental industry. He teaches dental teams around the world techniques to help them reach their practice goals. Contact him at (800) 372-4346 or jim.philhower@henryschein.com. Learn more at HenryScheinBusiness Solutions.com.
Charles Blair, DDS, is CEO of Dr. Charles Blair & Associates. He earned his degree in dental surgery at the University of North Carolina at Chapel Hill. He also holds degrees in accounting, business administration, and mathematics.