The hidden costs of being an in-network dentist
This dentist believes it's to a practice's advantage not to participate in insurance plans. If a dentist chooses not to participate, there are steps that can be taken through effective marketing to make up for any loss of patients.
Jul 1st, 2019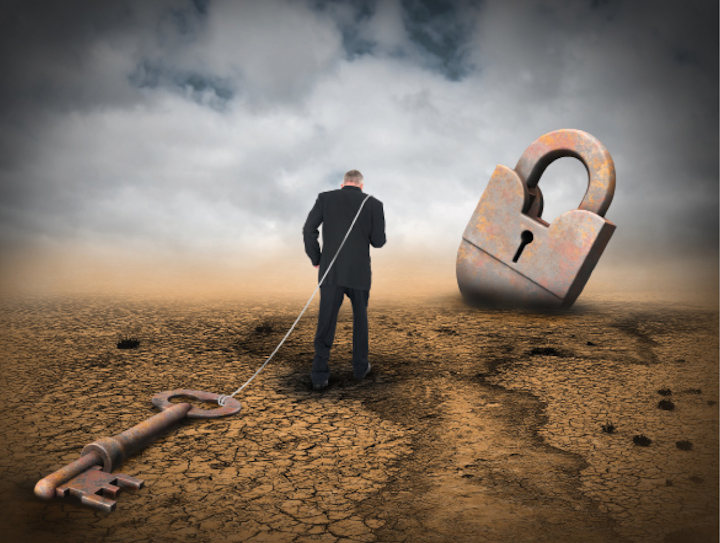 © Wisconsinart | Dreamstime.com
How much are you losing by participating in HMOs and PPOs?
Gregory A. Winteregg, DDS
Dentistry is an interesting profession. I describe it as a cross between engineering and art. While there's a definite technical aspect to dentistry, there's also an artistic side to shade selection and treatment planning. Each case has its own challenges, and that's what makes dentistry as a profession fun and creative.
Many of us don't feel the same about the business side of dentistry. For the most part, we "just want to be the doctor," and turn marketing, case acceptance, and business administration over to others. I've said this, and chances are you've said it as well.
Let's step outside of dentistry for a moment and take a look at driving a car. I'm dating myself, but I was born in 1955. It was a big deal when cruise control was added to cars. It was nice to just push a button and not have to pay constant attention to driving the speed limit.
With this in mind, I have a question: Did you ever set your cruise control and jump in the back seat for a nap? Of course not! You still had to pay attention to the road. Even with cruise control, you have to keep your hands on the wheel and take responsibility for operating the car safely.
Can you put new-patient marketing on "cruise control"?
In my practice, marketing was one of those areas I tried to turn over to others. Pay the money, turn it over to the professionals, and jump in the back seat to "just be the dentist." I usually ended up in a ditch.
I've talked to more than one (hint: hundreds) dentist who has grossly overpaid for marketing that didn't work—on websites, Google pay-per-click, mailings, you name it. In some cases, they spent tens of thousands of dollars.
I think marketing is one of those areas that is a combination of science and art. You have to keep your hands on the wheel and steer the professionals in the direction that you want to go. I know that sounds like a lot of work, but let's look at the typical alternative.
Joining an insurance plan as essentially a "marketing" plan
One solution to get more new patients is to join an insurance plan. You get your name in a book and on a website of providers in exchange for reducing your fees—sometimes by as much as 50% or more. I would say that 80%–90% of the dentists with whom I've talked are on or were on at least a few reduced-fee plans. Many of them perform 80%–90% of their production at a reduced fee.
I normally ask how much someone wrote off the previous year. The doctor usually doesn't know, and I don't blame him or her for not knowing. It's too painful. But when we take a closer look, it's usually 20%–40% of gross production.
Let's take a doctor with production of $1 million for the year and collections of $700,000. The practice's new patients run about 25 a month, or 300 for the year. Numbers like these are common.
What needs to be confronted by the practitioner in this example is that the $300,000 write-off was the marketing cost for the practice. This doctor paid $1,000 per new patient ($300,000 write-off for 300 new patients) to get his or her name in a book or on a website.
I've been challenged on this before because the doctor didn't have to write a check for $300,000. This does not matter. The $300,000 figure was the acquisition cost of getting the 300 new patients.
20%–40% is too high for a marketing expense
Take a second and look at last year's write-offs and then divide it by the number of new patients who visited your practice from those plans. This was your marketing cost.
We can take a look at it from another viewpoint. According to Payscale, the average marketing director is paid $85,749 per year.1 This doctor could have hired a full-time professional with a budget of $215,000 (about $18,000 per month), and I'm sure he or she would have been able to get more than 25 new patients per month and would have been able to charge his or her full fee, which in turn would have increased revenues.
But it would be way too painful to write that big check every month. It's much less painful to just work harder, with longer hours for reduced fees and less profit, and bleed out slowly. I hate to be so blunt, but that's the truth.
I tackled this problem in my office by learning the basics of marketing and directing my own marketing campaign. I still had companies that placed the ads, sent out the mail, and so on. But I directed the show. I made sure what was going out would not only do well but would reflect my values and properly represent my practice. I went from an average of five new patients a month to 88 in a 12-month period. My marketing budget was about 5% of total collections. Yes, it was more work, but it was incredibly profitable, and I never participated in any reduced-fee plans.
What's the solution?
I have a few suggestions regarding how you can attack this problem. Get involved in the process. It's time to start gathering as much information as you can by taking courses on the subject, reading books, researching online, and more.
Don't do something you don't want or like to do. It's very easy when you're paying someone to run your campaign to just give in and do what the person says. What I've found is that doing something that I don't think looks good or is unprofessional often doesn't work.
Survey your best existing patients before dumping a bunch of money into a campaign. Have the professional design something, (e.g., a website, ad, or promo piece) and then ask patients what they think of it. Their opinion will mimic nonpatients with the same attitude. My magic number is 40. Survey 40 good patients and record their reactions, and then adjust your campaign as necessary.
Monitor your results. That means getting out a piece of graph paper (or using a spreadsheet), putting dots on it that represent the weekly new patients into the practice, and connecting the dots with a ruler. Then look at the trend. If you aren't seeing an uptick in new patients within six to eight weeks of starting a new campaign, something needs to change.
Drop out of the plans to which you give the greatest discounts. They aren't worth it. Give your 90-day notice or whatever is required by the terms of the contract. Begin your new campaign concurrently so that you can replace the loss of patients with more new patients.
My point is that you're going to pay either way. You'll pay the price of getting more involved, which includes taking control of your business and being more profitable, or you'll pay the price by giving all of your profit away for the acquisition cost of the reduced-fee plans. I feel better choosing the first one, not the second one.
Reference
1. Average Marketing Director Salary. Payscale website. https://www.payscale.com/research/US/Job=Marketing_Director/Salary. Updated May 6, 2019.
GREGORY A. WINTEREGG, DDS, is an internationally recognized practice management speaker and author. After transforming his small-town office into one of the top practices in the nation, Dr. Winteregg joined MGE Management Experts as a partner in 1994. Since then, he has consulted and lectured to tens of thousands of dentists. Visit mgeonline.com or call (800) 640-1140 to learn more about MGE and the upcoming calendar of free CE events across the US and Canada.