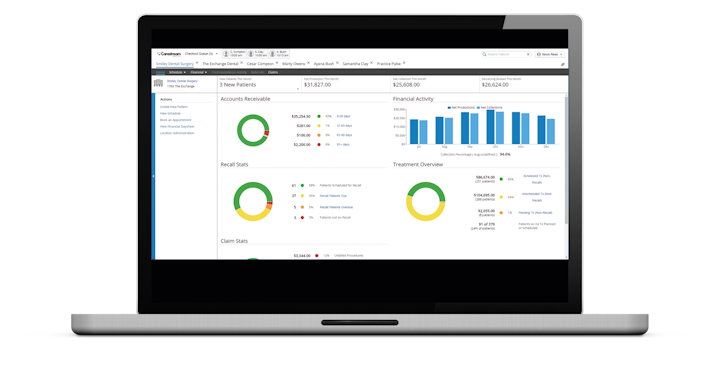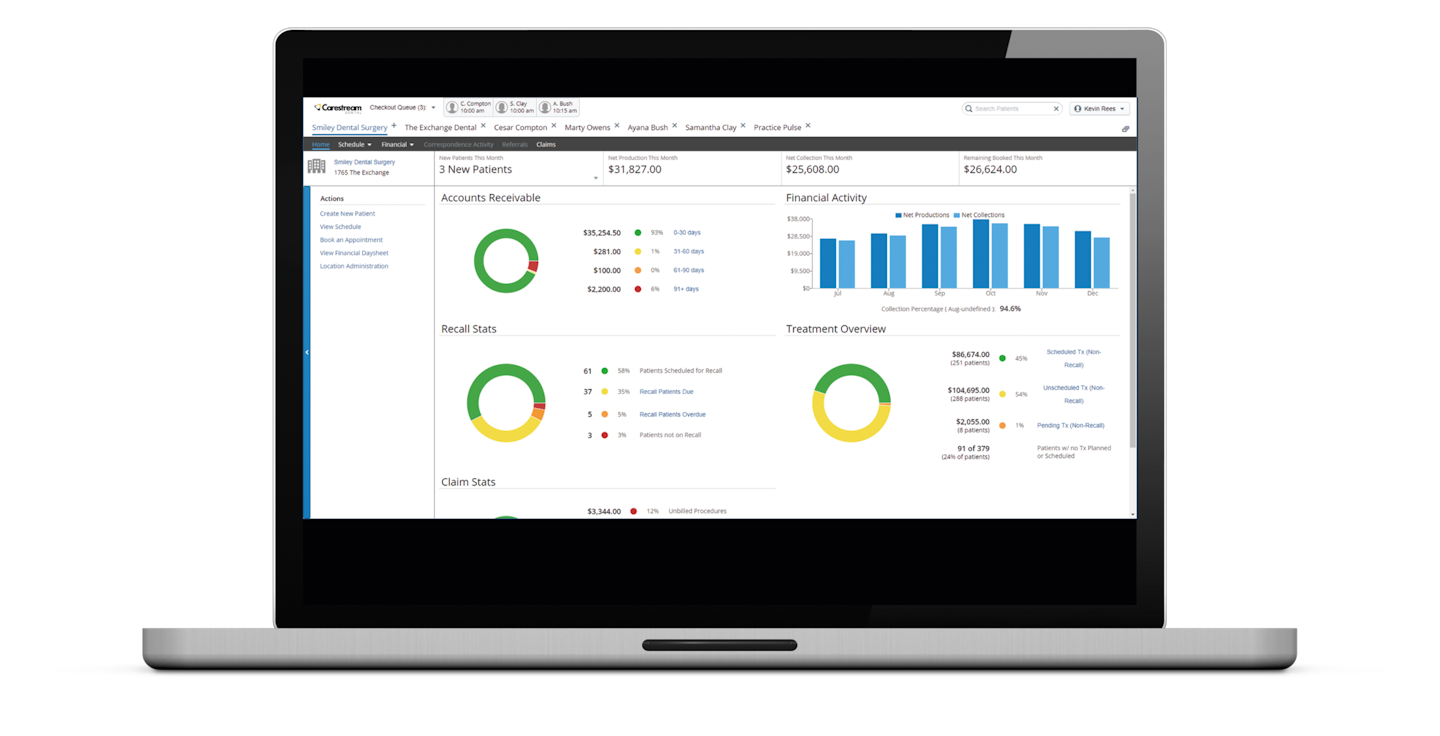 Developing trends in the dental industry and changing patient demands are making doctors and practice owners rethink how they manage their practices. Actually, it's not so much practice management that has oral healthcare professionals thinking, but patient care management. How can practices balance delivering exceptional patient care with the day-to-day tasks of running an efficient practice, all while managing revenue growth? Carestream Dental's new software-as-a-service (SaaS) care management platform provides quick and easy access to key patient information, clinical data, actionable work lists and reports so staff can better manage patient care and practice workflow, even across multiple locations. Plus, robust analytics give practice owners and managers insight into ROI with a customizable executive dashboard.
The care management platform isn't a refresh or update; it's a completely new platform for busy practices that are accustomed to multitasking. Interruptions to workflow are a normal part of any workday—a patient is waiting to check out but another is on the phone wanting to schedule an appointment. With the care management platform, key information is consolidated into a single view and accessible from anywhere, and familiar web-like navigation makes accessing that information quick and easy. Users can manage the most common questions and requests without having to abandon their current work, whether that's checking out patients, answering phones or scheduling appointments.
As a true cloud application, practices can be reassured of enhanced security, protection against data loss and access to files from anywhere with an Internet connection. Plus, all backups and updates are maintained and supported by Carestream Dental.
The care management platform was developed with a special focus on the end user. Designers and developers visited practices and actively sought feedback from clinicians and staff. By understanding their biggest practice management pain points, the team was able to preemptively address issues and concerns and prioritize features that real practices found valuable. That connection to the Carestream Dental design team is still available through the care management platform, as users can directly access The Exchange—a free online users' community—through the platform to participate in discussions with designers, take polls, leave feedback and influence future updates.
To learn more about the new care management platform, call 800.944.6365 or visit carestreamdental.com.
---
About Carestream Dental
Carestream Dental provides industry-leading dental digital product lines and services, including imaging equipment, CAD/CAM systems, software and practice management solutions, for dental and oral health professionals. With more than 100 years of industry experience, Carestream Dental technology capturestwo billion images annually and delivers more precise diagnoses, improved workflows and superior patient care. For more information or to contact a Carestream Dental representative, please call 800.944.6365 or visit carestreamdental.com.