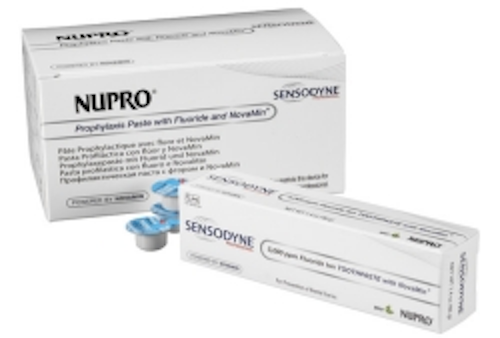 John West, DDS, MSD
For more on this topic, go to www.dentaleconomics.com and search using the following key words: WaveOne endodontic reciprocation, rotary NiTi files, shaping system, Dr. John West.
As dentists, we want our dentistry to be more efficient, easier, safer, and simpler. But we never want to sacrifice quality, and yes, we want to be profitable.
In mechanical endodontic shaping, we want the same things — efficiency, ease, safety, simplicity, and quality. We want to be productive, too. Is the new WaveOne single file system (DENTSPLY Tulsa Dental Specialties, Tulsa, OK) the answer for you? Here are 10 questions to ask so that you are educated in the differences of the system. Then you can decide for yourself.
Ten questions to ask
Here are 10 questions to determine if reciprocation shaping is for you.
♦ Are you a manual shaper?
In other words, could you be called a hand filer when it comes to endodontic radicular cleaning and shaping? If the answer is yes, then test the system. If you already know how to prepare a glide path and you can basically "rough out" a radicular preparation, you will discover that WaveOne easily allows you to connect the dots from orifice to root canal system terminus. The funnel geometries produce this shape with smooth walls, allowing for consistent obturation hydraulics throughout all the preparation walls.
♦ Do you sometimes break rotary NiTi files?
The files are made of the proprietary M-Wire, which tends to stretch before it breaks. Therefore, it has an early warning sign built into it for safety.
♦ Are rotary NiTi files sometimes too aggressive for you?
Rotary, while more efficient in its cutting ability, is perhaps less forgiving than reciprocation, which has the additional safety feature of "balanced force" manual motion, long regarded as one of the safest manual motions for creating "centered" radicular endodontic preparations.
♦ Are you looking for a simpler mechanical shaping system?
What could be simpler than a single file in 80% (give or take) of cases? Prepare a successful glide path, choose the proper system file, and follow the simple directions.
♦ Do you want to reduce your endodontic file inventory?
You can reduce your NiTi file inventory anywhere from 25% to 90%, depending on how complicated your current system is. File costs could be as little as $15 per tooth.
♦ Does your current rotary system lack the forgiving M-Wire material?
If yes, test WaveOne!
♦ Do you want to be more efficient with your endodontic shaping?
If yes, test the system, with its multiple cross-sections in a single file.
♦ Are you concerned about sterility?
The files are shipped to you sterile.
♦ Do you want optimum radicular shape with a single file?
The primary file will produce the successful outline form of the highly valued ProTaper F2 shape.
♦ Do you want to be safer?
For most of us, this positive feature, along with simplicity, should be reason enough to experience reciprocation.
The best education in the world is your own
If you answered yes to any of these 10 questions, then you should test the new WaveOne against your current endodontic system. The best way to do this is to prepare access cavities in 10 mandibular molars. Prepare five of the ML canals with your current system and five with the reciprocating files. Then reverse the canals for the next five. No need for research, no need for company reps. The best education in the world is your own.
John West, DDS, MSD, is the founder and director of the Center for Endodontics in Tacoma, Wash., and is recognized as a premier endodontic clinician, educator, and author. He is the immediate past president of the Academy of Microscope Enhanced Dentistry. Reach him at johnwest@centerforendodontics.com.