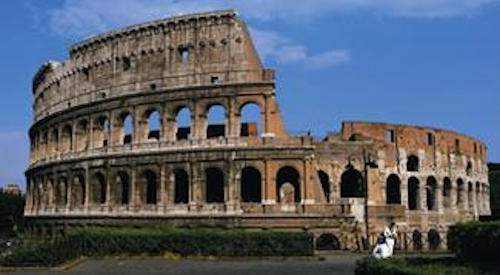 by Patrick Wahl, DMD, MBA, and Lorraine Hollett
Many dentists want to expand the cosmetic portion of their practices. Aesthetic dentistry is often more profitable than many other procedures. For example, when you work a bleaching case into an otherwise full schedule, the fee is almost pure profit, since the normal overhead is almost all fixed and already would have been paid.
Where are these profitable, cosmetic patients? They are your long-term patients. They already trust you and more readily accept your recommendations, and they have been in your practice for years. However, you may not be comfortable or know how to bring up discoloration or other purely cosmetic concerns because these patients probably don't see them. We get accustomed to seeing things until they become "invisible." When we look in the mirror, we tend to become comfortable with our flaws and stop seeing them.
Political campaign managers know all about this phenomenon. For example, one of the rules about political signage is, after a week, people don't see the signs any more. That's why the candidate might go around and add a starburst to his or her signs that says, "Vote." The next week, the starburst might be moved from the bottom left corner to the top right corner. The change is noticeable and draws attention to the sign.
For long-term patients who may have stopped seeing the flaws in their smiles long ago, we need an easy and non-offensive approach to opening the aesthetic discussion with them.
Whitening as a door-opener
Tooth-whitening can be the door that leads to other cosmetic concerns. Patients have heard of bleaching. They know about the strips, the gel, and the whitening toothpaste. One way to bring up the subject in your practice is to begin offering a shade analysis as part of the hygiene exam. This process is as simple as circling the patient's current tooth color on a disposable shade guide, offered by companies such as Discus Dental (www.DiscusDental.com).
You may casually mention that the shade analysis is a new free service you've added as part of the exam, then enclose the chart along with the patient's complimentary toothbrush and floss. Seeing their tooth color as others see it will open most patients' eyes.
Another option is to give the patient a complimentary photo of himself or herself – both now and how he or she would look with a few cosmetic improvements. Call it a "smile analysis." You can do this imaging yourself with a program such as Digital Dentist (www.DigiDent.com), Image 3.1 from Dentrix (www.dentrix.com), or DentalEye3 from Imagin Systems (www.imaginsystems.com).
With a digital camera and Internet access, you also may "farm out" your imaging to a company such as Smile Vision (SmileVision.net). SmileVision is also a cosmetic lab and can take measurements, then send you a prep guide so your dentistry will match the picture perfectly. No more anxiety about "overpromises" thanks to your "after" image.
The simple things
High-tech methods can "wow" some patients, but it's often the simple things that get their attention. Dr. David Phelps, who has a booming practice in Greenville, Texas, has posted a tasteful sign in each operatory that says, "Ask us about tooth whitening." He says you wouldn't believe how questions about cosmetic issues have increased. Often, the patient is interested in aesthetic dentistry, but doesn't know what to ask. A simple inquiry about bleaching, however, can provide you with the opportunity for more in-depth discussions about the appearance of the patient's smile.
While we're on the topic of low-tech approaches, you might want to reevaluate your registration form. The patient is so accustomed to completing forms such as this and does it so often that you could probably ask him or her, "What's for dinner tonight," and the patient would mindlessly write, "spaghetti and meatballs," without a second thought.
Drs. Korpi and Henricksen ask, "Are there any chips or stains on your teeth that concern you?" A question such as this one will be fertile soil for aesthetic dentistry discussions in the future.
Ask permission to point out problems
Becoming accustomed to overlooking the flaws in their mouths doesn't only apply to patients. You, the dentist, might be a victim of the same "invisibility" factor. Simply look at your long-term patients in a new light, rather than looking for the same problems at every appointment.
Commit yourself to recommending what's best. If you ask the patient's permission to do a complete exam, you'll be free to mention every little thing you see, including aesthetic issues. You might say, "Because I am your dentist, I have a responsibility to tell you everything I find. Because they are your teeth and not mine, you are free to do as much or as little of the treatment as you choose. How does that sound?"
Can you imagine a patient being opposed to this offer? The beauty of this approach is it gives you license to reveal all the possibilities for optimal dental care – including aesthetics.