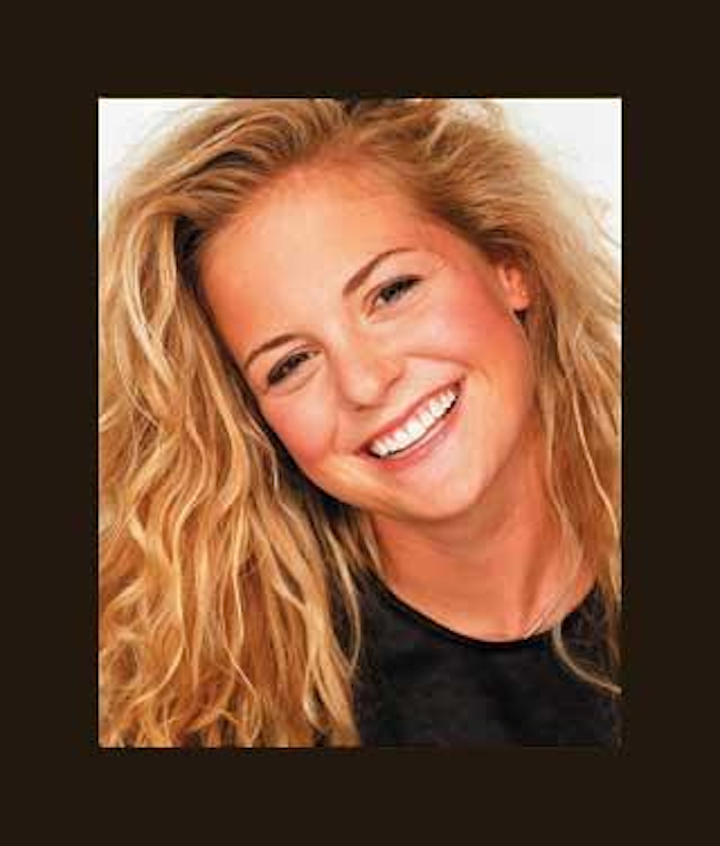 by Jon L. Reagan Jr., DDS
The age of digital dentistry is upon us, and we can no longer afford to do "you've got a cavity and we have to fill it" dentistry. Patients want complete comprehensive care. They want to know their gums, teeth, joints, and muscles are being cared for so they can maintain a healthy dentition for life. We're not just tooth doctors anymore! It is essential to establish good relationships with patients - relationships built on openness and trust.
Digital imaging is a great tool to help us build trust and involve our patients in their treatment. We must educate ourselves about the technology available in dentistry today ... and then jump in and go for it! Patients will be open to treatment if you are not afraid to take the leap. Show them what you can do for them. I can only tell you that I can't believe I waited as long as I did!
Getting started
In the beginning, we were hand-dipping the radiographs we took. However, as the technology has advanced, so has our practice. We use a strong team approach in our office. As a result, we decided together that we wanted to implement new technology in our practice so we could offer the very best for our patients. Today, I can't imagine life without digital imaging! Talk about evolution! Each of the seven operatories in our office is now equipped with the latest digital technology, including Gendex DenOptix and Schick sensors. All of our digital radiography and imaging equipment is seamlessly integrated with our practice management and clinical software from Patterson.
The patient consultation
When I consult with patients, I show them all the data collected in their chart. We like to think of the charts as a road map. There may be several forks in the road, but we know the final destination before we start. Seeing their mouths on the computer screen gives patients a sense of ownership of the condition they present and a sense of security knowing they are receiving the best care.
We have an excellent team, and everyone is trained to use the digital equipment. With new patients, we use a digital camera to take a series of "before" pictures of their face and smile, as well as pictures of any teeth or areas of concern. When the treatment is completed, we take "after" pictures. We always see a big smile on this day.
We use a Schick intraoral camera with every patient. The Schick camera is handy because it can be moved to any operatory. Our patients are constantly amazed by the immediate results they see right in front of them. They appreciate being shown an X-ray the size of a computer screen instead of a little square radiograph, and they value seeing it on the screen within a minute, as opposed to waiting for images to develop. Time is money for patients and for us, so when they come to our office, they know we are going to provide them with the best care in the most efficient manner.
The power of a picture
Displaying an image of a tooth with decay on the screen enables you to show patients exactly what you're talking about. It helps them absorb the information and gives them ownership of their condition. This helps eliminate any room for doubt before we even begin talking about what needs to be done.
A huge benefit of using digital images with Patterson EagleSoft software is all images are stored in a single patient record to show and discuss with the patient. You don't have to exit out of one screen to pull up another, and that translates into giving your patients the full attention they deserve. When working with patients, you can't be digging through their files on the computer and listening at the same time.
When presenting treatment, we create a treatment plan in EagleSoft from the restorative chart, which displays all completed existing and proposed treatments. We sit down with the patient and view the screen together. We then talk about the findings and the proposed treatment plan. Treatment-plan presentations can be created by inserting images directly into the treatment proposal. Using visual images frequently is the best way to help a patient understand the problem, because new concepts are more thoroughly and easily understood. When you explain and show patients the situation in their mouths - and treat them with compassion just like you would a member of your family or a friend - you immediately gain their respect and start building the trust needed to go forward with treatment.
Imaging also can be used to show your patients the potential of cosmetic and restorative treatments. For example, we use cosmetic imaging in EagleSoft to show patients what a diastema closure, a restoration, or significant bleaching could do for their appearance. You can even create a custom image report which includes your "before" and "after" photographs. You can then print these for the patient to take home and think about. It's almost a guarantee that the patient will be back with pictures in hand.
While tracking our case-acceptance rate, we found our success rate to be between 90 to 96 percent. People who visit from other offices are always amazed at how high this number is, but it really shouldn't be a surprise. As the saying goes, "Seeing is believing." In the dental office, this couldn't be more true!
Patients who choose to hold off on proposed treatment typically will have concerns about finances or other factors they feel are beyond their control. However, if I sit and visit with these patients - and show them why they should be excited about their dental care - finances become a nonissue, because value has been added with the help of technology.
It's easier than you think
So, if a picture is worth so much, why isn't everyone using them? There seems to be some reservation, especially in paper-based practices, around digital imaging that makes it appear intimidating or costly. Letting go of "tried and true" methods can be a daunting task for many offices. But, like any other professionals, dentists must move forward or risk getting left behind. We are always looking for ways we can be better and more efficient in our jobs. Digital imaging helps us to achieve this. Software solutions like Patterson EagleSoft take the fear out of the transition, and using digital imaging becomes easy and efficient.
With computers in the operatory, and digital cameras and radiography readily available, the opportunity to utilize imaging is there - and it's big! The truth is, computers are not going to go away. By using digital imaging, you will see your already "good dentistry" become "great dentistry." Trust me when I say the results will make you smile!