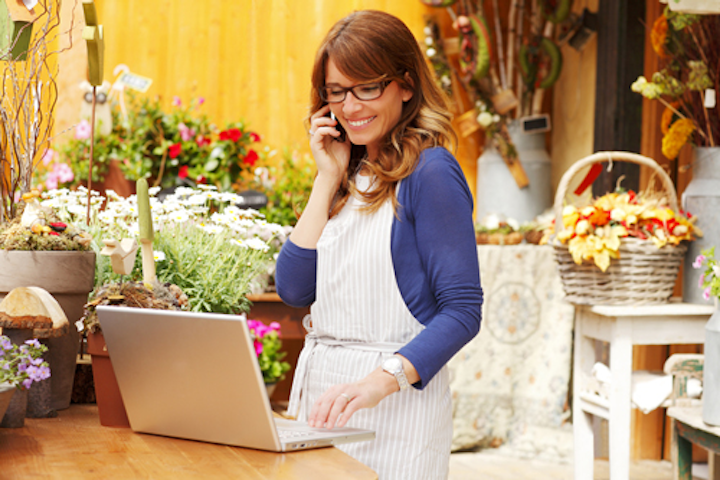 Vicki McManus Peterson, RDH
For this final article in "Reaching the right patients," I'm going to look at a group that is often overlooked or misunderstood but is a key player in every productive practice—patients between the ages of 30 and 65 who do not have dental insurance. Most dentists know that this group exists, but they may not understand who they are and how their dental practice can attract them.
Overwhelmingly, this group is fully employed as staff members or owners of small businesses. Of the nonelderly uninsured, 75% have at least one full-time worker in their home. They're also predominantly middle- and upper-class. The average self-employed business owner earns $75,000 per year. Their employee salaries range from $37,000 to $56,000 per year.1 So, why aren't these people insured?
Think about your own practice. Employee benefits drive up costs of services. In many fields, business owners run the math and realize that it's less expensive for employees to pay out of pocket for their dental care. In an era of ever-shrinking networks, being a cash-pay patient gives many the freedom to choose a provider who suits all of their needs, not just an insurer's requirements.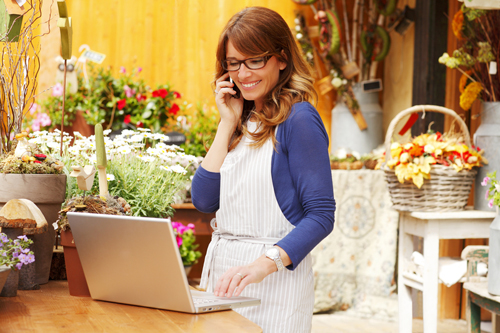 What uninsured owners and employees of small businesses can do for your practice
Uninsured owners and employees of small businesses can form a stable basis for your practice, especially if you want to break free from the cycle of falling insurance reimbursement rates and ever-shifting networks. This group can:
Provide a steady source of income.



Require less paperwork, which frees your staff for business-building pursuits.



Stay with your office for a lifetime. They're not held hostage by the need to be "in-network."



Be proactive about treatments. They're not limited by annual limits or lists of covered services.



These patients can help you get back to providing great clinical care. They can provide you with satisfaction by turning to you for advice rather than to an insurance policy's list of covered procedures. This group is such an excellent foundation for a practice that many dentists are moving to a fee-for-service model.
Uninsured, not irresponsible
Doug makes a good living as an accountant, and he can do the math. The cheapest plan for his family costs $36,000 a year before they see a dime of benefits, and they rarely hit $5,000 in medical expenses during a calendar year. However, Doug is becoming discouraged. Many specialists refuse to see a self-pay patient, even if someone like Doug offers to pay at check-in. Even when they do allow him to pay cash, specialists often take months to determine the cost of treatment.
Beth is generally healthy, so she doesn't worry about her lack of insurance. While it's been years since she's had time to see a doctor for a checkup, she's very careful about getting regular dental checkups.
The Smith family has a medical sharing plan. They have the freedom to choose providers, but their deductible is $10,000 per year and preventive care does not count toward the deductible. Because they are able to choose any dental and medical provider, they select a practice based on whether they like and trust the doctor.
Great financing options yield great patients
To build a practice that attracts people who work for or own small businesses, focus on tailored payment options, customer experience, and an innovative service mix. Think about ways you can make paying for care easier for them and their employees. Some first steps can include the following:
Offer multiple financing options—Many dentists participate in finance programs such as Compassionate Finance or CareCredit. These two programs use different formulas to determine who can participate in their plans. By offering both, you can expand the pool of uninsured patients who can afford care.



Work with local businesses to develop a membership plan—By working directly with businesses, you may be able to develop a membership plan that covers preventive care for less than someone pays in insurance, while allowing you to have predictability in your finances and patient load. For instance, you could quote an annual subscription that guarantees two cleanings a year to all employees of a small business.



Consider payroll deductions as an option—You may be able to arrange for a payroll deduction program that covers specialty procedures, just as some employers deduct insurance premiums and gym fees. This type of payment option makes it easier for workers to finance care; they don't have to remember to mail checks or check account balances. You also avoid some risk since the payment is directly deposited.



Partner with concierge physicians and chiropractors—There is a growing population of physicians, chiropractors, wellness coaches, ophthalmologists, and others who work directly with patients. Philosophically aligning with this small but powerful group of health-care professionals creates a natural cross-referral network.



A great experience is a great marketing tool
There's a stereotype that uninsured yet money-savvy people are mainly bargain shoppers. That's true, to a point. While this group of small-business owners and employees are conscious of cost in a way that those with "good insurance" may not be, they don't scrimp when it comes to choosing highly qualified providers who make them feel like valued patients. They're not shy about asking for referrals, and they pay attention to list rankings. Be a recognizable member of the community and make sure that you're known for your honesty.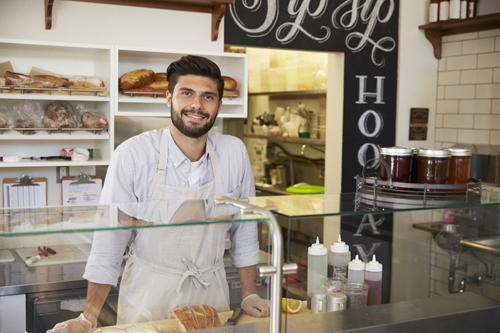 World-class customer service and attention to detail are a must. Little perks build big loyalty with this group. A Keurig and snacks in the waiting room, swag bags that include more than toothpaste and a toothbrush, comfortable chairs, and the latest technology show them you have their comfort and best interests in mind. Take time to chat, ask for updates on their lives, and cheer them on. If they like you, they'll keep coming back.
Marketing to small businesses
What's the best way to reach people who own small businesses and might be interested in concierge arrangements for their employees? One way is to get to know them. Small-business owners thrive on networking, community involvement, and personal relationships. Persuading them to choose you for the dental needs of their families and employees means giving them a chance to meet you and learn from you. So, get out in front of them, talk to them, and let them see what you have to offer. After all, one small company could bring in 50 new long-term patients at once.
Join the local Chamber of Commerce and attend networking events—The local Chamber can put you in contact with successful small-business owners so that you can talk to them and hear about their issues with insurance, and then craft solutions to fit their needs. When there's a local business fair, get a booth and stroll the floor with swag for other exhibitors. It's the other businesses who should be your first focus at these events.



Give educational presentations at community luncheons for local groups—Many service groups allow nonmembers to make presentations at meetings. Put together a good program on the oral-systemic health link and how your office can help with screening and prevention.



Referrals are your best tool—Who are your current self-pay patients? Which ones own small businesses? Ask them for referrals and testimonials. One of the best ways to prove that you're the best office in your area for small-business owners is to treat their peers well.



Take your information on the road—When you're running errands, become a regular customer at local stores, restaurants, and coffee shops. Spread the word about your program.



Expand your reach
Each of the methods mentioned here raise your one-to-one game. Fee-for-service practices thrive in today's high-touch/high-technology environment. This inherently means you are more visible in the community and you take more time to be in relationships with your patients. That being said, do not ignore your online presence, which I discussed in the second part of this series, "Reaching the right patients: The young." Two marketing areas you need to pay attention to: being placed first, second, or third on Google maps, and having close to a five-star review. Reviews are the modern-day equivalent of word-of-mouth marketing and can never be overlooked, regardless of the target age group or demographic.
Reference
1. Key facts about the uninsured population. Henry J. Kaiser Family Foundation website. https://www.kff.org/uninsured/fact-sheet/key-facts-about-the-uninsured-population/. Published September 19, 2017. Updated November 29, 2017. Accessed July 16, 2018.
Vicki McManus Peterson, RDH, is the cofounder of Productive Dentist Academy, a public speaker, and owner of a dental practice in Wisconsin. She is the collaborative author of FUNdamentals of Outstanding Dental Teams, and recently published her latest book, Frustration: The Breakfast of Champions: Turn Powerful Emotions into Career Success. Contact her at vicki.mcmanus@productivedentist.com or call (800) 757-6077.
Editor's note:
This article is part four in a series about how to reach different groups of patients. Previous articles can be found at dentaleconomics.com. Search "Vicki McManus Peterson."