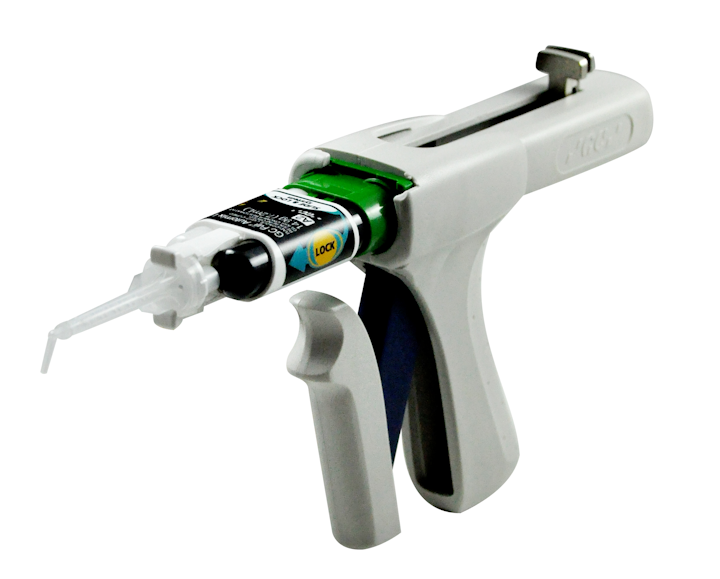 We all have memories of the first restorations we performed in dental school. Always fraught with peril, discomfort, and nervousness, these experiences are quintessential to dental education. Part of the reason I remember my first restoration so vividly is because it was an absolute disaster. I was restoring class V noncarious cervical lesions on teeth nos. 19–21. The night before the procedure, I cracked open my operative dentistry textbook, Summitt's Fundamentals of Operative Dentistry. The text recommended an open sandwich technique for restoring these lesions. The idea seemed simple enough: Use glass ionomer on the cervical part of the lesion. Then add resin composite on top of it, toward the occlusal part of the lesion. I thought I would impress my attending faculty member that day, Dr. J. D. Overton, by performing a flawless open sandwich technique on these three lesions. Boy, was I wrong.
The biggest issue seemed to be the glass ionomer. I had a difficult time mixing it. I had a difficult time placing it. The entire glass ionomer step of the technique felt clumsy to me. In retrospect, it was me that was clumsy. This experience soured me on glass ionomer materials—so much that I didn't touch a glass ionomer in practice for an entire decade of my career. That was a poor choice. With recent developments in glass ionomer technology, I have come to embrace this type of restorative material, and now I use it often. My patients have benefited. The new glass ionomers are a great restorative option for many situations we routinely encounter in our practices.
One of the new materials that induced a glass ionomer awakening in my practice is GC Fuji Automix LC, which has surmounted many of the weaknesses of previous generations of glass ionomers. GC Fuji Automix LC is a resin-reinforced glass ionomer with some amazing advantages for you and your patients. 
One of the biggest gripes I had about glass ionomer that fateful day in junior clinic was how clumsy the mixing and application process was. GC Fuji Automix LC demolishes both of those complaints swiftly. The ergonomic dispenser is a dream. Some glass ionomer applicators can be big and unwieldy. They can require two hands to load, and they can be expensive. Typically, I use glass ionomers in places that are difficult to access. That's why the patient got decay there in the first place, right? With older glass ionomers, we have to try to maneuver these old clunker applicators around cheeks and tongues into the depths of our patients' mouths. Having an ergonomic dispenser with a small tip that rotates 360 degrees makes the application of GC Fuji Automix LC so much easier. I have no hesitation in claiming that the applicator included in the GC Fuji Automix LC kit might be the best applicator in all of dentistry. 
Glass ionomers are typically used for patients who have high caries risk. The reason for this is the uptake and release of fluoride into the surrounding area by the glass ionomer over time. For some reason, glass ionomers get skipped over when people think of bioactive materials, but this is folly. They were some of the original bioactive materials in the game because they interact with the oral environment and have a biological impact on the surrounding tooth structure. GC Fuji Automix LC carries on that tradition.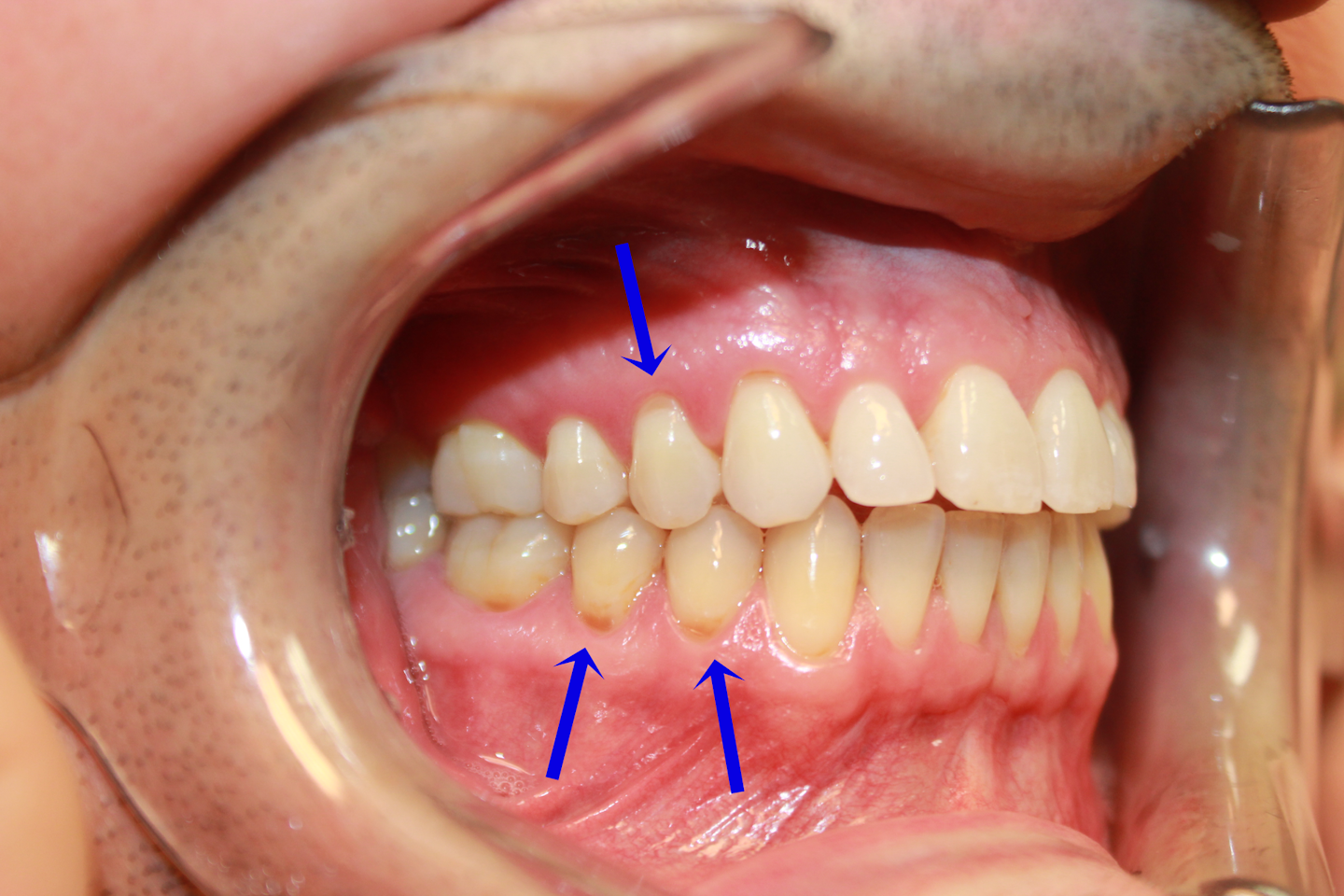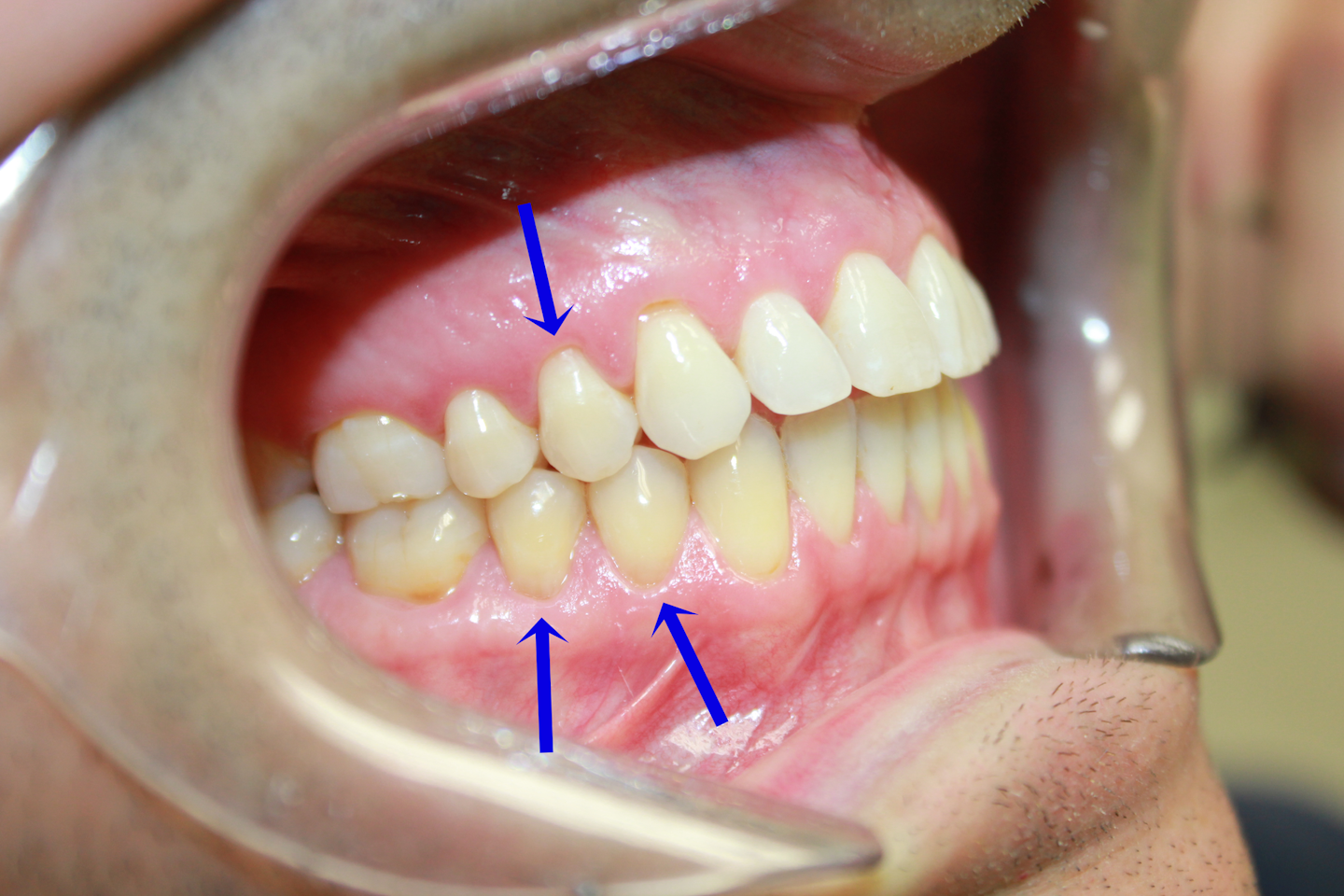 Pre- and postoperative class V cervical lesions restored with GC Fuji Automix LC. Courtesy of Jennifer Bell, DDS.

Another advantage of using glass ionomers, such as GC Fuji Automix LC, in difficult areas is that they bond better than resin composite does when saliva exposure occurs.1 This plays right into our hands when it comes to the types of restorations for which we need glass ionomers. Think of your high-caries-risk patients who have cervical decay. Think of your geriatric patients who have xerostomia and root caries. Think of your pediatric patients who have buccal pit decay and hypomineralization upon eruption. These are all situations in which GC Fuji Automix LC can excel.It's not just in those situations that we should be looking to glass ionomers such as GC Fuji Automix LC. I have found many other applications for glass ionomers in my practice. I use GC Fuji Automix LC as a base under resin composite when a tooth has been cold sensitive. With GC Fuji Automix LC's ease of use, the open sandwich technique is quite a bit easier than my first one was back in dental school. GC Fuji Automix LC is also a great choice to block out undercuts in indirect restoration preparations. While we know that glass ionomers don't have the strength to serve as a full, large core buildup,2 GC Fuji Automix LC is so easy to use that it's ideal for those small potholes and undercuts. 
I ignored glass ionomer materials for so long because I thought they were difficult to mix and apply and weren't worth the hassle. I was wrong. I find uses for glass ionomers in my practice every day. If you've ignored glass ionomers like I did, it's time to give them another chance.  
---
References
1. Cacciafesta V, Jost-Brinkmann PG, Süssenberger U, Miethke RR. Effects of saliva and water contamination on the enamel shear bond strength of a light-cured glass ionomer cement. Am J Orthod Dentofacial Orthop. 1998;113(4):402-407.
2. Kumar G, Shivrayan A. Comparative study of mechanical properties of direct core build-up materials. Contemp Clin Dent. 2015;6(1):16-20.
---
Joshua Austin, DDS, MAGD, attended University of Texas Health Science Center Dental School. After graduating, he associated for several years. During October 2009, he opened a solo general practice in a suburban area of San Antonio, Texas. Dr. Austin is involved in all levels of organized dentistry and can be reached at jaustindds@icloud.com.