Back to basics: Rules of business for your practice
Jul 1st, 2019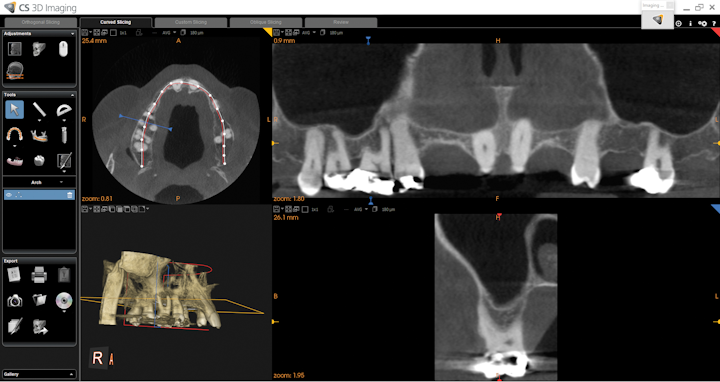 Ernest Cholakis, DMD, MBA
There are some things that will never change—the basics of good business, for example. Whether you're opening your practice, expanding your services with implant dentistry, or attracting new patients, these four simple truths, which have guided the way I do business for years, may help you in your own practice.
You get one chance to make a great first impression
A first impression doesn't start when the patient steps into the practice. It starts with your reputation and preparation. From there, it may lead a prospective patient to a link to your website. In the absence of a professional relationship—which is the most enduring and trusted channel—patients search for security. They want to trust the practitioner, staff, facility, and technology.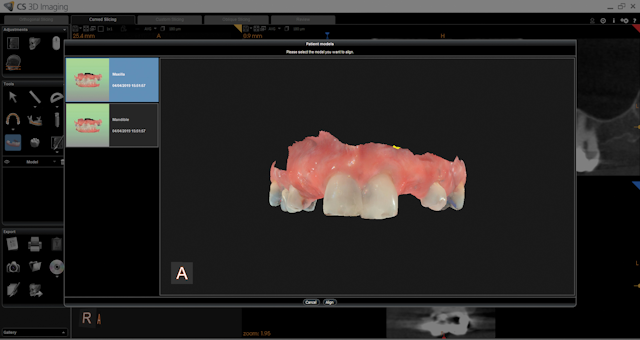 Figure 2: Utilizing the CS 3600 intraoral scanner, an impression scan of the maxilla is highlighted.
Technology is an important metric used by the public to discern quality. That is why I list all of our most advanced technology on our website. It signals a commitment to our quality of care and the investment the practice has made to provide it. More than a few patients have come to us for clear aligner therapy because their dentists did not have intraoral scanners, and they had heard that traditional impressions could now be substituted with digital scans.
It bears repeating: first impressions aren't always made face-to-face. You and your practice can make that great first impression before the patient even sets foot in the door.
Make it easy for patients to say yes
Digital dentistry has brought down the cost of implant treatment dramatically. However, there's still a significant investment on the patient's part. In many ways, doctors need to be trustworthy advisors, up-to-date clinicians, and thoughtful communicators when it comes to presenting treatment plans. Doctors can make it easier for patients to say yes by first demonstrating their commitments to exceptional patient care through technology and proper training. When you invest in yourself and your practice, you're subtly sending the message to patients that they should invest in you, too.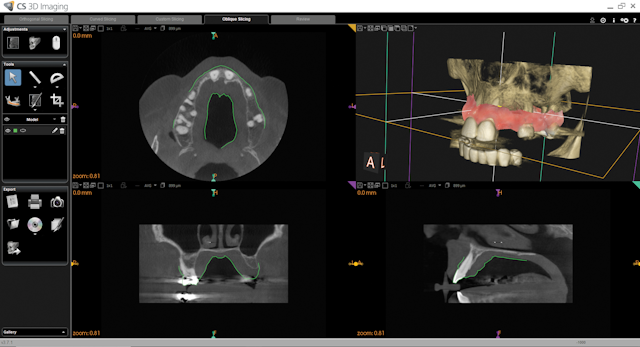 Figure 3: With integrative software, the CS 9300 imaging system merges the DICOM and STL files.
Visuals have also proven to go a long way when presenting an implant treatment plan. Physical models have always been helpful for explaining a case, but nothing takes the place of showing a patient's own mouth. For example, implant planning software such as the Prosthetic-Driven Implant Planning Module (Carestream Dental) automatically merges patients' 3-D scans and digital impression scans to show the final esthetic outcomes of their cases. When patients can see the "real" results right in front of them, it's easy for them to say yes to what their smiles could be.
Better "late and right" than "early and wrong"
Too often, doctors rush with treatment plan proposals that focus on short-term gains. This comes at the expense of not analyzing long-term costs. As a trainee of Carl Misch, I was taught to prioritize for predictable outcomes in an uncertain, predigital world. Model measurements were taken as facsimiles of alveolar morphology; Panorex required magnification templates; and periapical radiographs only provided a two-dimensional snapshot.
In today's world, digital technology allows for a better and faster turnaround. But while the workflow is naturally less time-consuming, the same care and attention to detail is paid to every case. For example, the CS 9300 imaging system (figure 1; Carestream Dental) in our office gives us a more comprehensive view than the 2-D panoramic x-rays of the past. However, we still take our time in reviewing the scans. Similarly, our CS 3600 intraoral scanner (figures 2–4; Carestream Dental) takes impressions faster than traditional means, but we refine and tweak the final digital impression. And because our virtual planning software automatically merges the 3-D and impression scans, that means we can spend more time exploring multiple implant outcomes for patients with just a few clicks of the mouse.
I started as a solo practitioner, but today our group of 18 practitioners care for more than 28,000 patients in multiple locations. At that volume, it would be easy for patients to get lost in the shuffle. But by utilizing an interdisciplinary model of care that promotes collaboration between generalists and specialists, trans-disciplinary partnerships with industry leaders, and thoughtful, personal attention to each patient, we ensure we deliver the right kind of care for everyone.
No matter the size of your practice, you'll never go wrong by valuing accuracy—even if it takes a little longer—over speed and possible mistakes.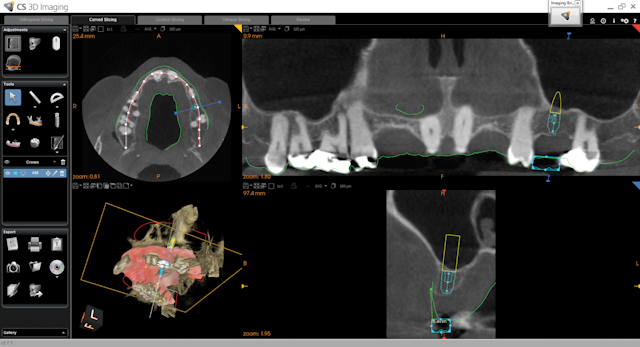 Figure 4: Potential grafting and implant placement sites are analyzed utilizing a robust software package that includes an extensive implant library.
"Bid to win" by investing in the right technology
We began our digital journey about nine years ago when we purchased a CS 9000 3-D system (Carestream Dental). The advantage of digital is the systemization of our treatment algorithms as they relate to our entire operation and collaboration with our referring doctors. Communication, the transfer of records, and information analysis is more reliable utilizing a digital platform. Not only that, technology signals a commitment to our quality of care and our investment to provide it. We should never forget that technology comes with the additional commitment of training, as well, which speaks to a doctor's desire to advance his or her educational standing in the profession and to provide the best care to his or her patients.
Today, we use cone beam computed tomography (CBCT) before performing any surgical procedure. It is a prerequisite to our standard of care. Intraoral scanning is also firmly entrenched as an important adjunct to our treatment protocols. For newer practitioners, it needs to be the standard of care as well because it reduces errors and omissions. Patients want less morbidity and invasiveness. The future is less surgery, less grafting, and perhaps shorter implants. This way forward is contingent on more digital planning.
Doctors thinking of digital implant dentistry can begin with mastering diagnosis with CBCT technology and an intraoral scanner. Then, they can make informed decisions about referrals to the appropriate providers. If they wish to restore, place, or do both, it should occur after thorough training. This way patients are receiving first consideration.
Ultimately, doctors aren't in the dental business. They're in the people business. Making a great first impression with your patients by showcasing your technology; using that technology to make it easy for them to say yes; committing to accuracy, safety, and predictable outcomes; and founding all of this on reliable digital technology and proper training are the simple truths that will lead to success.
ERNEST CHOLAKIS, DMD, MBA, graduated dental school from the University of Manitoba. He attended the first university-based esthetic continuum at Case Western Reserve University in 1992, followed by a continuing education certificate in cosmetic dentistry from the University of California, Los Angeles, in 1998. In 2003, he graduated from the University of Chicago with an MBA. These degrees were influential in the conception and development of his group practice, Cholakis Dental Group.