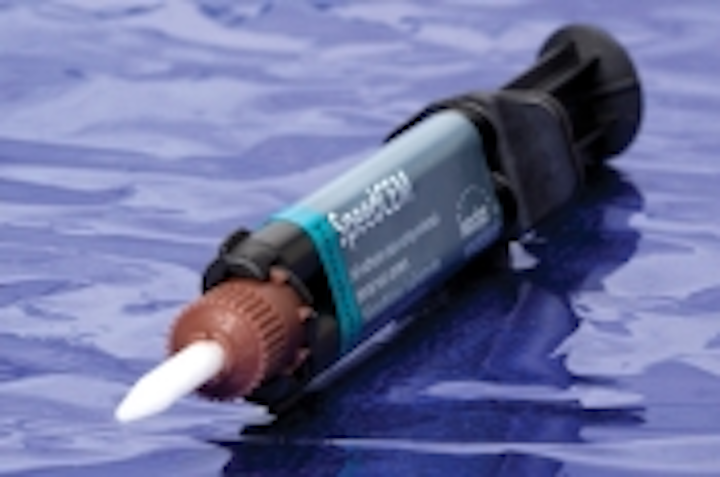 Michael DiTolla, DDS, FAGD
For more on this topic, go to www.dentaleconomics.com and search using the following key words: crown and bridge, total-etch bonding, zirconia, cord packing, Dr. Michael DiTolla.
This month I want to share a few products with you that have been making my crown and bridge life faster, easier, or better so far this year.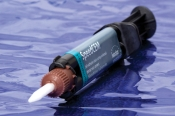 SpeedCEM from Ivoclar Vivadent
I was never as good at total-etch bonding as the masters, always getting more postoperative sensitivity than I was comfortable with. This was particularly bothersome on some veneer cases in which the patient was asymptomatic when we started but definitely symptomatic when we ended.
Today, nearly all of my veneers are minimal prep, where dentin is not even exposed. Because my bonding to dentin is using full crowns with enough retention, I do not need total etch. Instead, I use a self-etching resin cement such as SpeedCEM from Ivoclar Vivadent (Amherst, N.Y).
SpeedCEM is self-curing, but it also has a light-curing option if you prefer to eliminate the wait time. With easy cleanup and three available shades (transparent, opaque, and yellow), SpeedCEM is a great middle ground between cementing and total-etch bonding.
---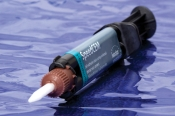 Z-PRIME Plus from Bisco Inc.
I receive many questions — via email, telephone and at lectures — about how to bond BruxZir® Solid Zirconia into place. Because zirconia is unaffected by sandblasting, hydrofluoric acid, and typical ceramic silanes, you need to use a special silane.
I use Z-PRIME Plus whether I am bonding a BruxZir crown with a resin cement (e.g., Multilink® Automix [Ivoclar Vivadent]) or cementing one with a resin-reinforced glass ionomer (e.g., RelyX™ Luting Plus [3M ESPE; St. Paul, Minn.]). Just apply one to two coats inside the BruxZir Solid Zirconia restoration, dry for three to five seconds with an air syringe, and you are ready to go.
---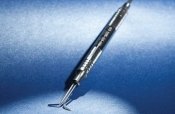 TN010 Double Cord Packer from Garrison Dental Solutions
If you had bet me $1,000 one year ago that there would be a really cool improvement in cord packer technology, you would have won that bet. And while gently cramming a piece of string subgingivally does seem so last century, I have yet to find a replacement that retracts tissue so well without removing healthy tissue.
While I am stuck with packing cord for now, the TN010 Double Cord Packer from Garrison Dental Solutions [(888)-437-0032] makes this task more efficient. When I pack cord on a molar, I might flip the instrument six or seven times while looking at the tooth through my loupes. I have whacked enough anterior teeth with the instrument to wonder if there was a better way, and with the TN010 there is! Stop flipping and keep packing with this great product.
---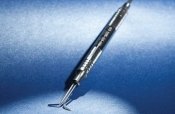 Isodry™ from Isolite™ Systems
It is difficult to decide what I like best about Isolite™; it does so many things. An impressive combination of mouth prop, suction device, intraoral illuminator, tongue retractor, and cheek retractor, Isolite does not disappoint.
I have always disliked placing mouth props because they limit my assistant's access, and because the patient's mouth turns into a lake. Tongue retraction is a difficult skill and can spell trouble for the patient if the tongue breaks loose and bumps the bur.
I started using Isolite's little brother, Isodry™, when I converted to digital impressions. Since Isodry™ has no light, it does not interfere with scanning. At half the price of Isolite™, it is a bargain. See everything the systems can do at www.isolitesystems.com.
---
Dr. Michael DiTolla is the Director of Clinical Research and Education at Glidewell Laboratories in Newport Beach, Calif. He lectures nationwide on both restorative and cosmetic dentistry. Dr. DiTolla has several free clinical programs available online or on DVD at www.glidewelldental.com.