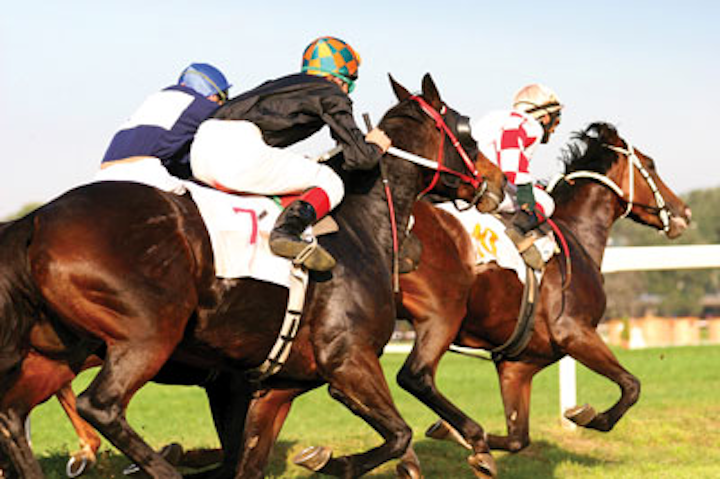 By Daniel J. Poticny, DDS
One of the more exciting moments of my life was to attend the "Run for the Roses," better known as the Kentucky Derby some years ago. Even more so was to place a pari-mutuel bet on the winner. While that was a trip to remember, what is fixed in my mind was the lady wearing her traditional Derby hat who hit the trifecta with a $100 bet that returned over $270,000 by successfully predicting the 1st, 2nd, and 3rd place finishers in the exact order of finish!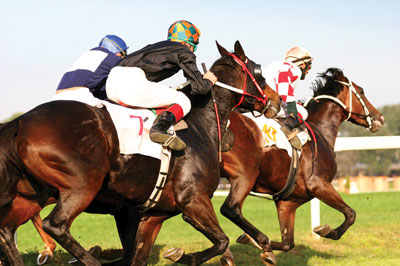 As dentists, we win when our patients experience successful outcomes that can be predictably achieved, particularly if it can be done in a succession of three steps that culminate in long-term success. As a practicing clinician primarily placing glass ceramics for the last 17 years, I wouldn't be penning this article if I didn't experience success. Yes, I am a chairside CAD/CAM dentist who wasn't deterred by the naysayers who predicted my eventual demise. And yes, it is not dentistry for sissies, so to speak, because you need to know materials, including those used for computer-aided manufacture (CAM), adhesion (tooth bonding and resin cements), and appropriate clinical application.
Today, most of you are CAD/CAM dentists, and even if you don't do this chairside, you can be sure your lab is doing it this way for you in some way -- either through materials, design, or fabrication. The growth in dental materials is a result of the CAD/CAM process tantalizing us with materials that can treat wide-ranging clinical conditions without the use of metal.
One of my favorite materials that I have been using successfully for the last two years is 3M™ ESPE™ Lava™ Ultimate Restorative. It is and was the first of other hybrid polymer/ceramic materials that eliminates the baggage associated with both ceramics and composites through innovative applications of material science. More importantly, this company has taken an approach to simplify workflows without any compromise in long-term outcomes by streamlining adhesive protocols in conjunction with these new, innovative products designed to work together, creating the "Trifecta Method." This "trifecta" of products involves Lava Ultimate restorative -- a resin nano-ceramic, adhesion to tooth/restoration using 3M™ ESPE™ Scotchbond™ Universal Adhesive, and a complementing resin cement, 3M™ ESPE™ RelyX™ Ultimate Adhesive Resin Cement.
I have spent a good deal of my time teaching adhesion dentistry processes over my career, and unequivocally I can tell you that dentists like to experiment. We dabble in techniques that may or may not have clinical relevance based on suggestions from colleagues, articles, and by experimentation using our knowledge base as raison d'être. Dentists are many times forced to be alchemists, mixing and matching products trying to optimize outcomes and effectively "experimenting" on our patients. The bottom line is that this can be a recipe for unpredictability and the high cost associated when the experiment fails.
Adhesion dentistry is necessary for the success of glass ceramics, polymer ceramics, and structural glasses (lithium disilicate), but is often thought of as complicated technique, which has been true to this point. The reasons for this are self-evident: multiple bottles/systems, additional chemicals (silane, MDP), complicated and nonlinear techniques, and compatible and versatile resin cements. If there were a holy grail for adhesives, it would be one that could do everything with no additional chemicals in an easy-to-follow and easy-to-apply clinical technique that would prove predictable and stable in the long term. Time is money and simplification aside, reducing material portfolios in every dental procedure is a significant, cost-savings event. Implementing the Trifecta Method is a procedure worth looking at.
Scotchbond Universal is a breakthrough adhesive that bonds to everything with no additional need for chemical agents. It incorporates in one bottle the silane for etchable glass and MDP for metal oxide ceramics and metal-eliminating additional bottles and kits, saving money and simplifying technique. Additionally, it is the only adhesive you will ever need for all techniques, direct/indirect, or total/selective/self-etch with high bond strengths regardless of clinical application or conditioning technique through the addition of acidic primers, filled adhesives, HEMA, and 3M™ ESPE™ Vitrebond™ Copolymer in an ethanol-based formulation that virtually eliminates sensitivity potential. Finally, if the technique for application is identical regardless of the substrate applied to and the same for assistant and dentist -- everyone wins! Trifecta Method finish -- 1st place!
Lava Ultimate restorative is a resin/ceramic, incorporating the favorable attributes of each while minimizing the negatives. Available in block form in a variety of shades and translucencies, it has e-modulus very close to dentin, offering the resilience needed to absorb stress and minimizing risk of fracture. With true nano-sized ceramic particle structure in the 4 nm to 20 nm range in aggregated 60 nm to 100 nm clusters, it polishes easily, holds its finish, and has exceptional marginal adaptation due to high-edge stability during the milling process. Owing to its unique composition and true nano structure, it is perhaps the most versatile of CDT coded porcelain/ceramics due to the ease with which it can be added to or subtracted from at time of placement or a later date should it be necessary. It offers dentists and patients long-term solutions for inevitably changing conditions, saving money over the long term. Trifecta finish -- 2nd place!
An excellent resin cement rounds this out. To be worthy of consideration it must have ease of handling, be dual-cure, microfilled for good margin wear in exposed surfaces, shade selectable and stable long term, and be easy to clean up. Rely X Ultimate Adhesive Resin cement is that product. Consisting of self-mixing tips of various sizes and angles, four shades, low film thickness, and made by the same manufacturer as Lava Ultimate restorative specifically designed to optimize each other with no guesswork or experimentation needed. Trifecta finish -- 3rd place! You have to run the race!
Simplification of adhesive protocols has finally arrived and with the introduction of "engineered" materials optimizing properties of ceramics and resin and the continued use of ceramics in general, dentist and patients can now reap the rewards of cost effectiveness through time and material savings, stable long-term outcomes, and easy-to-follow workflows -- a trifecta indeed!
Daniel J. Poticny, DDS, is an adjunct clinical associate professor at the University of Michigan School of Dentistry, Department of Cariology and Restorative Sciences and maintains a private practice in Dallas, Texas. He is a researcher and international presenter and is widely published on a variety of topics. You may reach him by email at djpoticny@earthlink.net.
More DE Articles
Past DE Issues