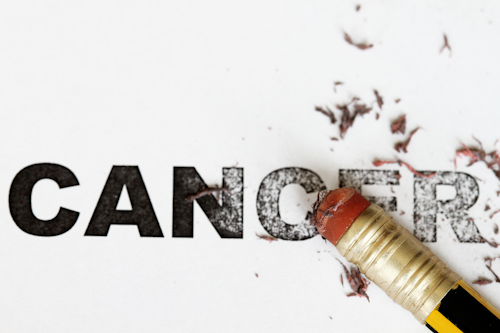 By Lawrence A. Hamburg, DDS
---------------------------------------------------------------------------------------------------------------------------------------------------------------------------------------
April is Oral Cancer Awareness Month. Look for oral cancer features all month long on the Dental Economics Facebook page.
---------------------------------------------------------------------------------------------------------------------------------------------------------------------------------------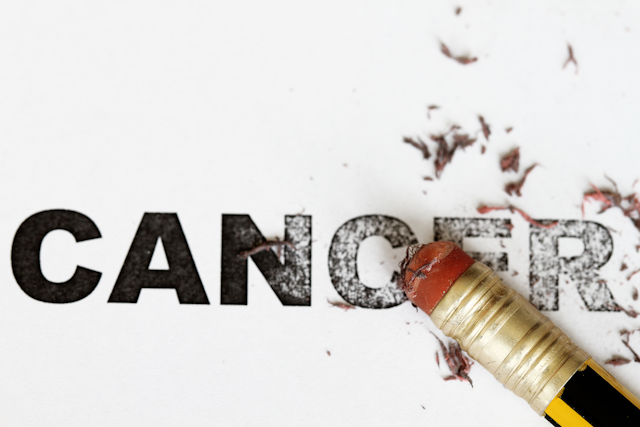 Six years after being diagnosed with Stage IV squamous cell carcinoma, and I'm not dead! I don't believe it's a miracle that I beat a 22% survival rate (so far, and I do have prostate cancer now). But it is a miracle that I can speak (www.icanspeakseminars.com), and for that I am very thankful.
I've had time to think about what I could have done differently. During that time, I've become intimately acquainted with the issues limiting the success of dentists and other health-care providers in preventing oral cancer, and I've founded the Oral Cancer Awareness Foundation (www.4OrCA.org) and established its mission.
So what have I learned?
The Good
The Good, if I may step into my Clint Eastwood shoes, is that in this world there are two kinds of dentists -- those who would rather look for cavities and potential crowns than cancer, and those who really care about potentially saving the lives of patients. Fortunately, there are many who fall into the second category.
I am excited by the fact that most of my peers really care, and are interested in the many advances that have been made in detection technology just since my diagnosis.
As 2014 dawns, the science of salivary diagnostics allows dentists and doctors to detect and monitor various carcinomas using mRNA molecules found in a sample of saliva, with 90% specificity. (Thank you, Dr. David Wong et al!)
Some call saliva a "mirror of the body" because it contains many of the same molecules clinical researchers use to diagnose disease from a blood sample. As the link between general health and oral wellness becomes clearer, salivary diagnostic tests will be invaluable in detecting oral cancer.
OralDNA® Labs is a leader in delivering diagnostic tests based on DNA-polymerase chain reaction testing using an oral rinse collection methodology. One of its easy-to-use tests determines if one is at risk for HPV-related oral cancers.
Exfoliative cytology, the concept employed by the OralCDx brush biopsy to render a cytological evaluation by indicating cellular dysplastic changes, is a noninvasive form of detection for diagnosing carcinoma in its early stages. One of the drawbacks of cytological screening continues to be a rather high rate of false negatives. But brush biopsies continue to have value in screening suspect oral lesions.
Fluorescence technology is gaining more widespread use among the dental community (i.e., VELscope being the first and most widely used), particularly as the price of oral screening light-wave devices decreases (OralID). The Identafi (by DentalEZ) screening device enhances visualization of mucosal abnormalities through its multispectral technology and extreme ease of use.
The VELscope® Vx Enhanced Oral Assessment System centers on a wireless, handheld scope that applies tissue fluorescence visualization to identify oral mucosal abnormalities early. More than 25 million VELscope Vx examinations have been performed by more than 12,000 dental practitioners in 23 countries.
Digital Doc will be launching a new entry into the cancer screening arena soon. It will rely exclusively on an improved white light to increase the practitioner's ability to find and photograph oral lesions.
The real value of these devices is that premalignant dysplasia is not readily apparent to the naked eye. I believe that anything that makes it easier for dentists to distinguish lesion morphology and vascularization can help detect oral cancer.
Fiber-optic microscopy is similarly promising. Imagine being able to do a biopsy directly in the mouth and then have an oral pathologist review the "sample" at virtually the same time via the Internet. This is really exciting!
The Bad
The Bad, the Lee Van Cleef of oral cancer, is that despite the impressive technologies now available, we are not seeing a parallel decrease in oral cancer mortality and morbidity. Some say mortality rates have declined somewhat over the past three decades. But they're still too high. Although the numbers are not yet in, the American Cancer Society's 2013 estimates for oral cavity and oropharyngeal cancers in the U.S. were that 36,000 would get oral cavity or oropharyngeal cancer, and of those, 6,850 would die. Especially disturbing is the fact that the number of cases of oropharyngeal cancer linked to HPV continues to rise.
Perhaps most distressing of all is that most insurance companies won't support oral cancer screenings. This makes little sense. For example, it cost more than $1,000,000 for my cancer treatment. Yet an oral cancer screening should cost less than $30 (in my opinion, based on attendees at my seminars throughout the U.S.). If we could get insurers to cover a third of the cost of a screening, we could do 100,000 low-cost screenings with the same amount of money my cancer cost my insurers. We need to convince patients that the oral cancer screening may be the most important part of their exam. Doesn't that make a lot of sense?
The Ugly
The Ugly, the Eli Wallach of oral cancer, is something I want to keep short. I lecture about oral cancer for just one reason -- to build awareness and save lives.
I've been accused (by another lecturer) of endorsing an oral cancer screening product based on lecture fees (like many I have heard of regarding cosmetic dentistry products). The truth is (like my dentist/educator/dad before me) I only recommend what I believe works, regardless of support, remuneration, commissions, or whatever one wants to believe.
There you have the Good, the Bad, and the Ugly. To me, it's personal. I won't relent until I see that every dental patient is getting screened when appropriate.
It comes down to what my esteemed colleague and friend, Dr. Gerry Kugel, once told an audience we shared -- "If you're not screening for oral cancer, you don't deserve to be a dentist." Or, as they say, you know what it feels like to save a tooth. Imagine what it feels like to save a life!
Now go take a bite out of cancer. Thank you!
Lawrence A. Hamburg, DDS, practices cosmetic and restorative dentistry at Hudson Valley Dental Arts, P.C., in LaGrange, N.Y. He is the founder and president of the Oral Cancer Awareness Foundation (OrCA) (800-300-6722), and a research associate at Tufts Dental. He speaks about oral cancer awareness and cosmetic dentistry both nationally and internationally. Contact him at larryhamburg@gmail.com.
More DE Articles
Past DE Issues