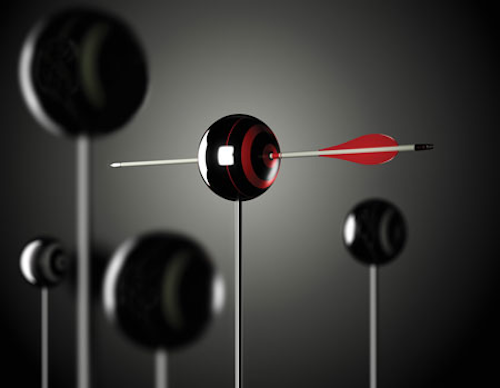 When you invest in something, whether it's a piece of equipment, an employee, or your marketing, you want to make sure you're going to get the best possible return on that investment, right?
Of course. We all do! Yet I see so many dentists invest their marketing dollars in direct mail postcards and fail to do the simple things that will maximize responses. Done right, direct mail postcards are an effective way to generate new patients. I'm not just saying that because I own a postcard marketing company. I'm saying it because it's true:
• 40% of consumers have made a purchase in the last three months because of direct mail they received.1
• 60% of consumers have visited a promoted website because of direct mail.2
• Direct mail is the top purchase influencer for baby boomers.3
It's my goal to help you get the most out of your marketing and efficiently grow your practice. To that end, here's a roundup of the things I most frequently see dentists do that sabotage their direct mail results. My advice is based on statistics that reflect real results and consumer behavior.
You're not among the 76% of dentists who market consistently
Any marketing professional will tell you that consistency and repetition are the keys to a successful marketing campaign. One postcard—one anything—isn't going to make a difference. That's why you never see a TV commercial just once. Marketers know that the more you see an advertisement, the more likely you are to buy the product. In fact, 80% of sales take place on the fifth contact or later—it's the rule of repetition.4
When I looked at my successful dental clients' campaigns, I was not at all surprised to see that 76% of them mail consistently. Everybody needs a dentist, but not everybody needs one right now. When your prospective patients see your message again and again, you're fresh in their minds when they do need to make an appointment.
Here's a real example of that principle in action. My client Amit Khanna, DMD, sent out 12,000 postcards every single month and averaged 94 new patients per month. The consistency paid off. When he added geo-targeted Google ads to his campaign (one of three parts of DirectMail2.0), his monthly new patient count went up to 170, an 81% increase.i
You're wasting money on the wrong mailing list
The beauty of direct mail is that you can be specific when choosing your target audience. I've seen too many dentists mailing to people who are unlikely or unable to visit their practices—and spending good money to do so.
As I said, everybody needs a dentist, which is why most general dentists can save money on their mailing lists and postage and simply saturate their areas with postcards. With a resident/occupant list or Every Door Direct Mail, you can reach every single residence within a radius of your office.ii
There are cases, however, where a saturation mailing doesn't make sense:
• If your area is mixed income and you don't accept Medicaid
• If you only accept PPOs or don't take insurance at all
• If you have a specialized practice that not everyone needs (orthodontics, periodontics, cosmetic dentistry)
• If you want to target a large radius but can't afford to hit everyone
• If you want to make sure you're not mailing to your current patients
In any of the above cases, it's well worth buying a consumer mailing list, which can help you target by age, income, location, home value, or other factors.
You're missing up to 85% of prospective patients by not offering them a deal
Once you reach the right prospective patients, you need to give them a reason to choose you. I know it's painful to give away your services at a discount, but 85% of consumers look for coupons before making a purchase, and I guarantee your prospects are getting offers from your competition.5
It's a myth that only low-income patients are incentivized by a "deal." In fact, households with incomes of $100,000 or more are twice as likely to use coupons as those earning less than $35,000.6 The bottom line is this: Get patients in the door with an offer that appeals to them. That's why 62% of our successful dental clients include two or more offers on their postcards. Here are some of the new-patient offers that have worked for them:
• Tickets to the zoo
• Free iPad
• Free teeth whitening for life
• $99 new patient exam with x-rays
• Free consultation
You don't have to go for broke, though: 43% of coupon users consider discounts of 25% off to be a good deal.7 Either way, it's important to remember that the lifetime value of a new patient—how much revenue they'll bring into your practice well into the future, not just the immediate outcome-far outweighs any initial loss.
You're losing website visitors in less than two tenths of a second
When interested prospects receive your postcard, most of them will head straight for your website. Once there, it takes only two tenths of a second for them to form an opinion of your practice.8 It's your website's job to present your practice in the best possible light and get people to make an appointment. It should have:
• An industry-appropriate color scheme and images
• Fill-in forms that let prospects ask a question, make an appointment, or sign up for your newsletter
• Your contact information easily visible on every page
• A biography and picture of you, along with your team and your office
• Ratings and reviews (88% of consumers trust online reviews as much as personal recommendations)9
• Flawless programming (40% of visitors will abandon your site if it takes more than three seconds to load)10
• Responsive design (51% of digital media is now consumed on mobile devices)11
You're alienating 29% of prospects by not giving them a reason to trust you
It's a very intimate service you provide. People don't want just anyone working on their teeth! That's why you need to establish credibility with your prospective patients from the get-go. Fortunately, that's not hard to do. Consider this: For 29% of patients, customer reviews are the most important factor when choosing a dentist.11 How easy is it to include a 5-star rating and short testimonial on your postcard? Very!
You see what I'm getting at. Reviews are just one way to make prospects feel more comfortable with you. Here is a short list of other ways:
• Ratings, reviews, and testimonials
• A photo of you, your staff, and your office
• A satisfaction guarantee
• A free consultation (this gives people a chance to try you out risk free)
If you're worried about wasting valuable real estate on these trust elements, don't be. I promise you: These are the things your future patients want to see.
Need inspiration? Visit postcardmania.com/dentaldesigns to see postcards that are currently working for our dental clients. And don't forget: as a Dental Economics reader, you are entitled to 5,000 free dental postcards, printed by PostcardMania, as well as free samples of postcards that are working right now for other dental practices. Redeem online or call (844) 269-1836 today—free marketing advice for your practice is also included!
Notes
i. DirectMail2.0 is a service of PostcardMania that integrates direct mail, mail tracking, Google follow-up, and phone call tracking.
ii. Every Door Direct Mail is a service from the United States Postal Service that allows you to blanket an entire mail carrier route with your direct mail piece.
References
1. Print plays an increasingly important role in a multi-channel world for marketers according to InfoTrends study. PRWeb website. http://www.prweb.com/releases/2015/12/prweb13122794.htm. Published December 9, 2015. Accessed August 1, 2016.
2. Adaso H. 10 mind-blowing direct mail statistics and what they mean. DMN3 website. https://www.dmn3.com/dmn3-blog/10-mind-blowing-direct-mail-statistics-and-what-they-mean. Published July 16, 2015. Accessed August 1, 2016.
3. Direct mail a top purchase influencer for Baby Boomers. MarketingCharts website. http://snip.ly/W9vs#http://www.marketingcharts.com/traditional/direct-mail-a-top-purchase-influencer-for-baby-boomers-56747/. Published July 9, 2015. Accessed August 1, 2016.
4. Clay R. Why 8% of sales people get 80% of the sales. Marketing Donut website. http://www.marketingdonut.co.uk/marketing/sales/sales-techniques-and-negotiations/why-8-of-sales-people-get-80-of-the-sales. Accessed August 1, 2016.
5. Mobile's impact on the way offers are consumed and redeemed. Placed website. http://www.placed.com/resources/white-papers/mobile-now-the-standard-in-couponing. Accessed August 1, 2016.
6. Carter B. Coupon statistics. The ultimate collection. Access website. http://blog.accessdevelopment.com/ultimate-collection-coupon-statistics. Published August 2016. Accessed August 1, 2016.
7. We are a coupon nation. Retail Me Not website. http://retailmenot.mediaroom.com/2014-09-08-We-Are-a-Coupon-Nation. Accessed August 1, 2016.
8. Belicove ME. A new study reveals the power of first impressions online. Entrepreneur website. https://www.entrepreneur.com/article/223150. Published March 14, 2012. Accessed August 1, 2016.
9. Anderson M. 88% of consumers trust online reviews as much as personal recommendations. Search Engine Land website. http://searchengineland.com/88-consumers-trust-online-reviews-much-personal-recommendations-195803. Published July 7, 2014. Accessed August 1, 2016.
10. How loading time affects your bottom line. KissMetrics website. https://blog.kissmetrics.com/loading-time/. Accessed August 1, 2016.
11. Chaffey D. Mobile marketing statistics compilation. Smart Insights website. http://www.smartinsights.com/mobile-marketing/mobile-marketing-analytics/mobile-marketing-statistics/. Accessed August 1, 2016.
12. What dental patients want, 2016 edition. Futuredontics website. http://www.dds1800.com/whitepapers/What_Dental_Patients_Want/. Accessed August 1, 2016.
---
Joy Gendusa is the founder and CEO of PostcardMania. Using just postcards, a phone, and a computer, Joy built PostcardMania from a one-person startup into an industry leader. PostcardMania serves 71,229 clients, including 4,658 dentists! Need help promoting your practice? Call one of PostcardMania's dental marketing consultants at (844) 269-1836, e-mail Joy at joy.gendusa@postcardmania.com, or visit postcardmania.com/dentaldesigns.