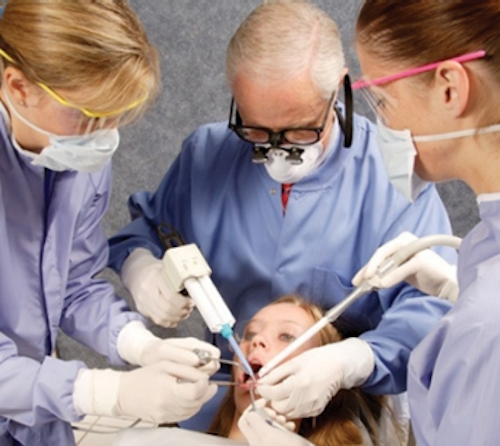 Gordon J. Christensen, DDS, MSD, PhD
Q I am often frustrated when I hire a new employee, and I find that the knowledge of the new person is inadequate to allow his or her easy integration into office activities. Sometimes it is months before the new employee is educated to the level that he or she is productive. How do you bring your new employees up to speed?
A You are not alone in your frustration. All of us feel the same anxiety when a new employee is hired. It has been my observation that some new employees come into our office with expertise equal to or even above our staff average in some areas. On the other hand, some look good on paper and are not able to work at the level the résumé infers. I will share my opinions and experience with you. I feel that if all or most of these steps are followed, the integration and education of new employees is not as difficult.
Screening applicants
Most dentists do not have the time to screen many applicants. I suggest asking one of your most perceptive employees to do the initial interviewing and screening of potential employees. This person should be easily able to determine the apparent potential of the applicants. It has been our experience that the initial interviews between our staff member and the applicants often eliminate all of the applicants, which is both fortunate and unfortunate. When this happens, we must begin again. It is certainly better to limp along without adequate staff for a short time than to hire an incompetent employee, and then suffer trying to eliminate the person from your practice.
Dentist interview
After the assigned team member has tactfully handled the initial elimination of potential applicants, it is time for the dentist to become involved in the recruitment process. We usually have two or three people who stand out as having the highest potential for the position compared to the others who completed the initial interview.
The person who conducted the interviews should meet with the dentist to thoroughly inform him or her about the characteristics of the potential candidates. Usually, some questions arise that need to be explored within the confines of the laws during interviewing.
As you know, some potential employees appear to fit the dentist's needs entirely, and this is immediately, but superficially, identified. Don't be misled by personal attractiveness or lack of it. Personality characteristics and work ethic are far more important than physical characteristics. You may think you have a great candidate, but do you? I have been misled many times in verbal interviews.
The working interview
Numerous times I have been excited to hire someone from the verbal interview. However, upon having the person work in our environment for even a few hours, it became evident that the résumé was too optimistic, and that the candidate's personality overimpressed me (Fig. 1). Try other people until you are satisfied with someone who appears to be able to do the job you want done. It is probably a nice idea to provide a gift card instead of paying the person for the time he or she spent in the working interview. This is to eliminate the possibility of the person subsequently attempting to collect unemployment.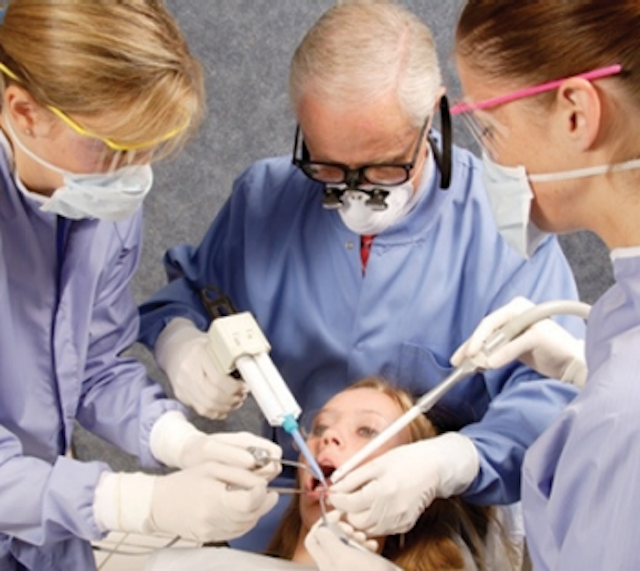 Fig. 1 — A working interview reveals if a potential new employee has the characteristics that are represented on a résumé. Only a few hours are required to know if the potential employee is the right person for your practice.
References
By now you think you have an excellent candidate, but you need more verification of your opinions. I suggest calling at least three references who the candidate has worked for. Although most people being referenced hesitate to tell you their true feelings, it is usually easy to sense the person's real feelings about the candidate in a short phone conversation.
An appropriate question to ask a former employer is, "Would you hire this person again if a position opened in your organization?" If there is any hesitation in the response, there may have been a problem with this employee.
Assuming everything goes well with the working interview, hire the person. I suggest creating an "at-will" contract that allows you to let someone go if you feel it is necessary to do so, and the person can also leave at will. Some employers prefer to have a trial period of a month of more to further observe the new employee before final employment, while others do not do this. Hire the person if all of the previous steps are positive.
The first few days
Make sure the new person is introduced to the remainder of the staff. Have the new person become involved with the other staff members with whom she/he will be working, preferably on simple procedures or tasks at the start of employment. Also, make sure that the newly hired person knows all of the areas of dentistry, the dental vocabulary you use, and the new techniques and concepts that you have or want to have in your office.
Personal progress evaluations with the dentist
I prefer to have a personal interview with a new employee on the first day of employment, and then every few weeks to ensure that their integration into the office is going well. Subsequently, I meet with each staff member at least once a year in a one-on-one interview. In this interview, the person is asked to evaluate himself or herself (see the self-evaluation interview questions at the end of this article). By doing self evaluations, you will be able to see how people feel about themselves. If you disagree with their rating, it is time for a discussion to resolve the challenge, but seldom have I seen such a situation. Usually we agree on their strengths and limitations, we discuss resolutions for any problems, and we set goals to overcome the problems.
Working with an experienced employee
Often, apparent limitations identified in the new employee can be observed very soon after employment. When this occurs, tactfully assign the new employee to work with an experienced employee who is competent in the area of the new employee's weakness as soon as possible. Continue to provide positive comments and encouragement as deserved by the new employee while the educational process in going on.
Staff education by in-service education sessions
This concept is one of the most important ways to keep the entire staff up-to-date on all office policies, new clinical techniques, and any other items the entire team needs to know. I suggest at least one 1-hour in-service staff education session per month. More sessions are necessary when new major equipment is purchased, or when there are significant policy changes. The staff decides the topics with input from the dentist. Our in-service education topics have varied from the newest technique or equipment in the office, to how to best collect money. As an example, I suggest starting the educational sessions at 8 a.m. if you begin seeing patients at 9 a.m. Start on time and end on time at about 8:45 a.m. to allow time for discussion of the patients and events of the day, and to properly greet patients.
Self-evaluation interview questions
Long-term continuing education for employees
Staff persons are in need of continuing education on a routine basis (Fig. 2). Many dentists request that staff members attend CE courses at least once a year, while others let the staff request courses of their choice as new concepts become available. The value of this area of education is not predictable because staff members may attend courses which do not agree with the dentist's opinions or desires for the practice. Also, the value of many CE courses is minimal. I suggest planning needed staff education courses, and being highly selective on the courses that are requested by staff people. When a needed area of activity is identified in your practice, look over the available continuing education, available dates, and location of the event.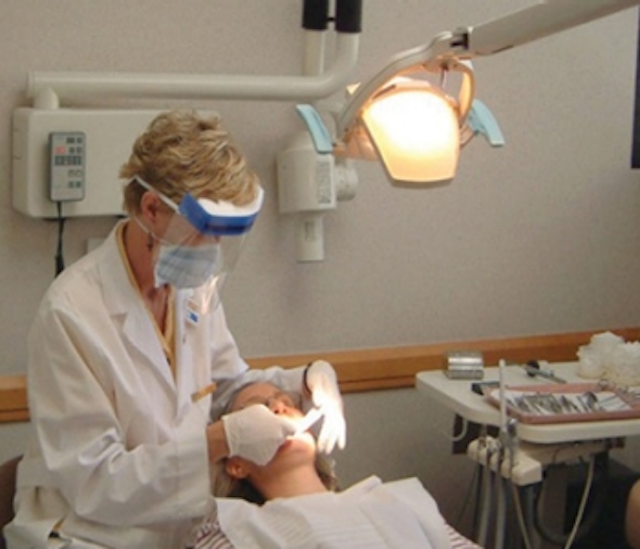 Fig. 2 — Staff persons, especially hygienists, who characteristically work alone, need continuing education on a routine basis to sharpen their skills and become knowledgeable about new concepts and techniques.
Making a true team in your office
Teamwork does not happen spontaneously (Fig. 3). It must be thoroughly planned by having organized meetings on a routine basis to discuss the needs of the office, and fostering equality in all members of the team. Each person is essential to the success of the overall team. The leader — the dentist — must be organized, direct, open to new ideas, optimistic, competent in clinical skills, cheerful, and aware of the needs and desires of all team members (Fig. 4).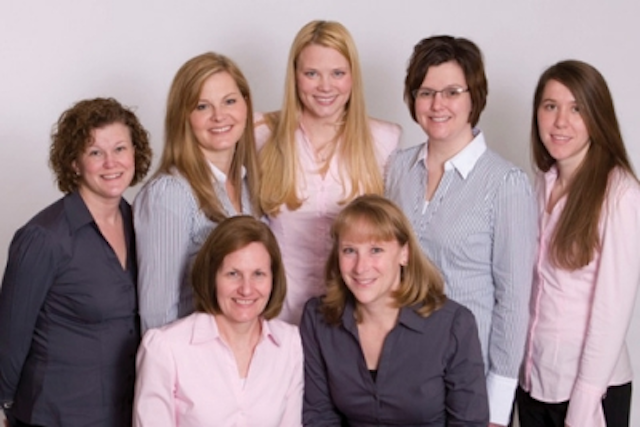 Fig. 3 (above) and Fig. 4 (lower right) — Teamwork requires constant nourishment by the leader — the dentist. It does not happen without significant work on the part of all team members. Each must be concerned not only for themselves, but also for the overall welfare of the others.
Summary
Integrating a new employee is not easy. It requires hiring the right employee, integrating the employee rapidly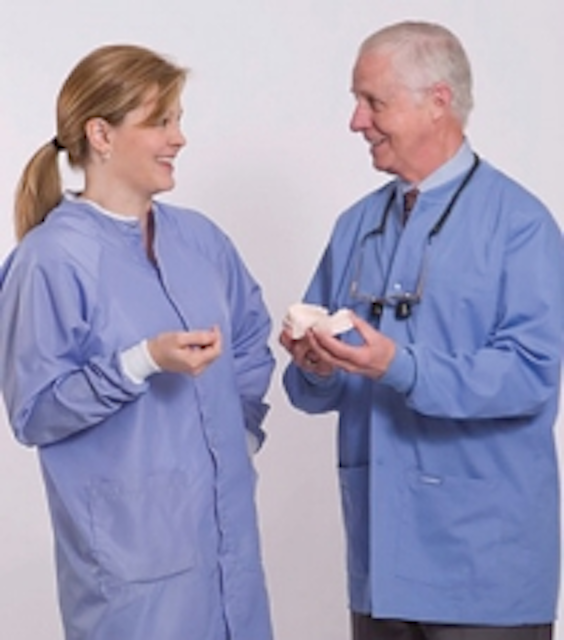 into the office team, making sure that the experienced team members bring the new employee up to speed, and continuing to educate the employee on new techniques and changes that routinely occur in the office.
Practical Clinical Courses has a new video that will assist in helping integrate new employees into your office. Our DVD, Understanding Dental Concepts, Equipment, Materials, and Techniques (item #V4755) was made specifically for sitting a new employee down with Gordon for a quick start into dentistry. It applies to both neophyte and relatively experienced employees.
Additionally, our most popular two-day course in Utah, "Faster, Easier, Higher Quality Dentistry" emphasizes team building, and the best materials, devices, and techniques in the profession. Participants tell us that this course has positively and significantly changed their practices, revenue production, and enjoyment of dentistry.
Dr. Gordon Christensen is a practicing prosthodontist in Provo, Utah. He is the founder and director of Practical Clinical Courses, an international continuing-education organization initiated in 1981 for dental professionals. Dr. Christensen is a cofounder (with his wife, Rella) and senior consultant of CLINICIANS REPORT (formerly Clinical Research Associates).
More DE Articles
Past DE Issues