5 website design tricks all dentists should use—and 5 they should avoid
It's 100% necessary to hire a website designer, but it's not always easy to find the right partner. These dental website design tricks and mistakes can help you find the right person.

Aug 25th, 2016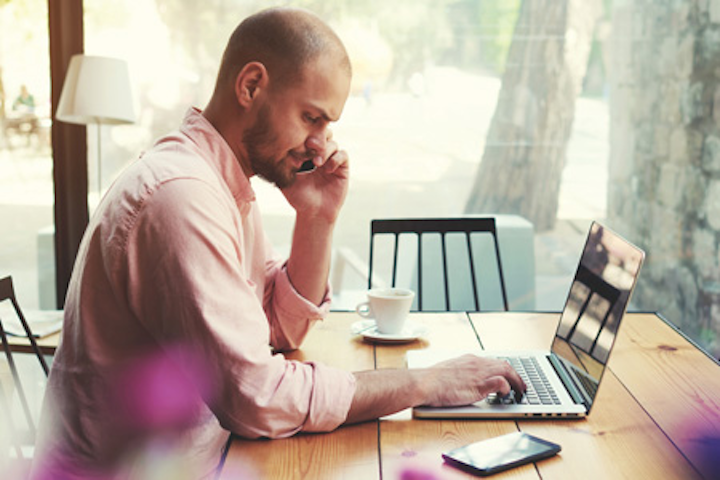 97% of patients prefer to go to a dentist's website rather than call the office for information. (1) Is your website up to par?
It seems like everyone is a self-proclaimed online expert these days, doesn't it? Everywhere you look across the Internet, there's another guru promising all-star Google listings or hundreds of perfect online reviews. Dentists don't have the time and often lack the expertise to handle online marketing all on their own, but when looking to outsource the responsibility, it's a struggle to filter the genuine professionals from the amateurs.
This is definitely true when it comes to website design. A website is one of the most valuable marketing tools a dentist has—but don't expect to build and maintain a viable website alone. It's 100% necessary to hire a website designer, but it's not always easy to find the right partner.
With knowledge comes power, as they say. Knowing what the must-have features of a modern dental website are—as well as those to avoid at all costs—helps dentists make more informed and confident choices when hiring a website designer. This ensures a smooth road to building a powerful product that will bolster their bottom lines.
Making a good first impression
A Pew Internet survey revealed that 72% of Internet users looked online for health-care information, and there's no doubt that number has significantly increased over the past four years.2 The practice website is one of the first impressions a patient will get of a dentist. So what does your website say about you?
If you haven't updated your site within the past 18 months or more, it might be saying you're slow, frustrating, and out of date. Not exactly the stellar first impression you're hoping to give, right? Here are a few signs that it may be time to update the website:
There isn't a search engine optimization (SEO) strategy or the SEO strategy consists of black hat tactics (i.e., not deemed aboveboard by search engines such as Google and Yahoo) tactics such as keyword stuffing or invisible text.
The site contains outdated information, broken links, or in any way inhibits patient interaction.
The current site doesn't support a blog, or if there aren't videos, online appointing features, or social media connections.
The site isn't "responsive," the most commonly accepted approach to website optimization for smartphones, tablets, and other mobile devices.
These days, every dentist has a website, so it's tough to stand out online. And as with everything in the tech sphere, things change quickly, so it's in your best interest to keep your practice website updated. However, this is definitely not the time nor the place for a DIY approach. The keys to dental website success are partnering with dental website professionals, staying on top of the "dos" and avoiding the "don'ts" to ensure the practice website is performing for you, your patients, and your bottom line.
RELATED | The price paid for not marketing: Can you afford it?
So, what does your website really need? Here are the five gotta-have website elements for every dental website . . .
Mobile-friendly design
The number of patients using smartphones to access the Internet has surpassed those using desktop computers.3 Now it's more important than ever that a website incorporates responsive design so that it loads and functions properly no matter what device a patient happens to be using. And as of a year ago, Google effectively rewards mobile-friendly sites by ranking them higher than sites that have not been updated accordingly. Both patients and Google prefer a mobile-friendly design, making it arguably the number one most important feature of a dental website.
Links to social media and online reviews
Providing links to the practice Facebook page and to ratings and reviews on major sites such as Google My Business, Yelp, and Healthgrades provides additional layers of trust and "social proof." Social media profiles on Facebook, Instagram, and Pinterest also allow patients to get a clearer picture of the practice culture, and online reviews give prospective patients a firsthand glimpse into what their experience with the dentist will be like. Plus, this makes it even easier for patients of record to post online reviews and engage through social media.
Enhanced patient engagement tools
Allow patients to easily interact with the office, whether at home or on the go, through the convenience of the website. Features like a patient portal make it a breeze for patients to schedule their next exam, access health records, even make online payments. The site should be well-organized and easy to navigate. Calls to action (e.g., Call now! Schedule an appointment! Leave a review!) should appear above the fold with online appointing features and the practice contact information close by.
RELATED | What to know before hiring an SEO pro for your dental practice
Fresh content
Features such as a regularly updated practice blog and compelling online videos are infinitely more engaging to patients than pages and pages of text within the website. Short and sweet blog posts and videos create perfect opportunities to answer patients' FAQs or share quick office tours. As an added bonus, producing fresh content on a regular basis plays into the overall SEO strategy. Search engines prefer websites that are subject matter authorities and reward these sites with high search engine results rankings, making blogs and video an easy way for dentists to build a more comprehensive online presence.
Modern visual appeal
38% of users will leave a site if it is unattractive, so don't discount the importance of having a site that not only functions well but that is also visually appealing.4 Keep details in mind such as strong branding above the fold (including the practice's address and contact information), leaving enough white space, and avoiding text-heavy pages. Using wide photos and layering subtle background textures can add warmth and depth to a dentist's site, providing a fresh and welcoming impression.
. . . and 5 tricks to avoid at all costs.
What was touted as a good idea even a few years ago could actually be hindering the performance of a dental website today. Avoid these outdated and sometimes dodgy tactics to boost the effectiveness of the site itself:
Lack of engagement: Do away with anything that hinders patient interactions, such as hard-to-find contact information, slow load times, or low functionality across various devices.
Separate "mobile" websites: Mobile websites are separate sites from the desktop version, and even as recently as two to three years ago, mobile websites were a good thing. But as technology tends to do, things have changed, and in 2016, these mobile websites can sabotage SEO efforts, and they don't perform well across all devices. It's time to consolidate the mobile site and upgrade to a new responsive website.
Flash: It's not user friendly. It's not SEO friendly. It's not mobile friendly. Enough said.
Auto-play sound and video: Unexpected, unwelcome, and often overly loud audio is a major turnoff to most users, causing patients to quickly click away from the site.
Overly templated design: Website templates are often generic and not easy to customize or update, which does nothing to help a dentist stand out from the competition.
RELATED | Ask Jess: 5 things every dental practice website needs

Editor's note: For regular updates from Naomi, including dental marketing and social media tips and tricks, follow her on Twitter (@naomi_cooper) or "like" Naomi Cooper - Minoa Marketing on Facebook at fb.com/minoamarketing. She also blogs regularly at minoamarketing.com.
References
1. Friedman DA. Digital patient communications portals and practice profitability. Dental Economics website. http://www.dentaleconomics.com/articles/print/volume-103/issue-2/features/digital-patient-communicationportals-and-practice-profitability.html. Accessed July 25, 2016.
2. Health Fact Sheet. Pew Research Center website. http://www.pewinternet.org/fact-sheets/health-fact-sheet/. Published December 16, 2013. Accessed July 6, 2016.
3. Dreyer K. Mobile Internet Usage Skyrockets in Past 4 Years to Overtake Desktop as Most Used Digital Platform. comScore website. Published April 15, 2015. Accessed July 6, 2016.
4. The State of Content: Expectations on the Rise. Adobe website. http://wwwimages.adobe.com/content/dam/Adobe/en/max/2015/pdfs/state-of-content-oct.pdf. Published October 2015. Accessed July 6, 2016.
---
Naomi Cooper is chief marketing consultant for Pride Institute, president and founder of Minoa Marketing, and CEO and cofounder of Doctor Distillery. She is a respected dental marketing strategist, consultant, author, speaker, and industry opinion leader. Naomi teaches Pride's groundbreaking marketing courses and consults for leading companies across the dental industry, helping them to develop a cohesive marketing approach and tangible results. Naomi can be reached via e-mail at naomi@minoamarketing.com.