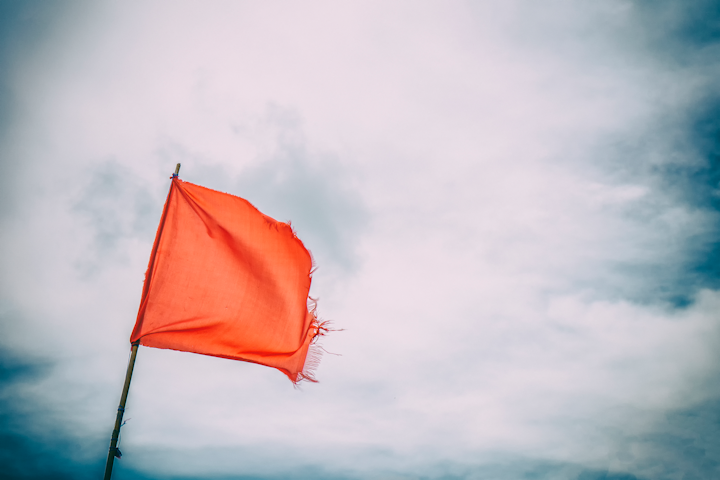 © Chokchai Namthip | Dreamstime.com
Are you asking the right interview questions before hiring employees? Do you ask for a full employment history and verify the interviewee's work? Do you perform personality tests? Do you execute background checks, including criminal histories? Do you insure or bond new hires? Answering "no" to any one of these can cost you money and disrupt office life.
RELATED ARTICLE: How to effectively hire an employee
Verifying previous work history
At the very least, check references from former employers-don't just accept a letter of recommendation. The other dentists' opinions can help with your decision.
Personality tests
If you hire a shy or timid treatment coordinator, he or she is going to have difficulty promoting your recommended treatment plan or collecting on it.
Background checks
At a minimum, search social media such as Facebook, LinkedIn, and Google to check for any red flags. Additionally, you can purchase this service.
Insuring or bonding employees
Business operating or small business liability insurance policies offer a minimal amount of coverage for "theft and dishonesty." Remember that you might have to repay patients as well. You can also purchase a surety bond that includes thorough background checks.
Breaking trust
Bad things happen to nice dentists. Unfortunately, I've seen trusting doctors end up financially damaged due to not-so-trustworthy employees. Yes, I'm talking about embezzlement.
I worked with a dental practice where the dentist and his wife were concerned about high accounts receivable. This office had no office policy or job descriptions in place, which meant a lack of accountability-red flag. I needed to observe the employees in action and ask questions so I could draft these policies and descriptions. I did not mention my work pertaining to the problem with accounts receivable.
Upon starting my discovery and analysis, I was able to log into the practice management system without a password-red flag. I took note that I was unable to designate who was making adjustments and entries on the audit trail.
After running my necessary reports, I moved to the front desk area to observe the administrative staff. I noticed that the insurance person seemed nervous and acted like she didn't realize that statements could be sent weekly instead of monthly, a process that would surely increase cash flow. I also noticed that the outstanding insurance report was large, and there was no set time to call the insurance companies to find out why the office had not been paid.
I asked both of the business office staff members to write down their responsibilities. When I spoke with the check-out person, I asked her why she didn't ask a patient for the previous balance. She said the insurance person handles that. She said if there is outstanding insurance, they tell patients they will let them know after insurance pays. It was rather odd that the check-out person was not involved in the insurance-red flag. That's the danger of unclear job descriptions, or worse, no job descriptions.
Show me the money
I recommended that the insurance person immediately begin to call on all outstanding claims and that the check-out person call on all overdue patient accounts. I suggested that the staff run a day sheet with all patient procedure fees, payments, and adjustments on a daily basis. This should include the credit card payments and batch confirmation from the credit card terminal. I explained that the cash, checks, and credit card transactions and QuickBooks accounting should match for each day. The staff members don't need to go to the bank every day, but there should always be a separate deposit with segmented information for each day to find any discrepancies.
Suspicion triggered
I performed a practice analysis that consisted of several production and collection reports, and I requested a profit and loss statement from their accountant. There was a large discrepancy between the amount that their practice management reports showed and the amount that was actually deposited into the bank. Someone was not depositing all of the payments.
Since the insurance person was in charge of these, I asked the doctor and his wife if they felt theft was a possibility. They answered, "No way! Not her!" But the proof was about to be uncovered.
When I asked the insurance person to call the insurance companies about outstanding claims, collections did increase. But I noticed that many of the names that were initially on the list were still there. At this time, I implemented new job descriptions and roles that took insurance processing away from the suspect and assigned it to the check-out person. The suspect became quite agitated-another red flag.
A few weeks later, the doctor spotted the suspect going into the office when it was closed. She said she had forgotten her phone charger. The next day, she called in sick and never returned.
The pilfering process
For quite some time, this person was forging the doctor's signature and cashing the insurance checks, and then making adjustments and entering phony payments into the patient's ledger. Approximately three months into this process, we actually received a copy of a cashed check from the insurance company bearing the forged signature. The office staff began calling other insurance companies to ask for copies of payments made to the office, and the result was hundreds of forged checks.
Left in the wake
This upset has caused months of extra time and money spent for the office. Other team members felt that they were working much harder because of the situation and became frustrated and stressed. The investigation and criminal proceedings still continue. It's doubtful that the practice will ever regain the more than $150,000 that was stolen. They all felt betrayed, especially the doctor and his wife, who treated the staff person like family.
Upon researching, we found that this employee had an arrest record. While we do not know her motive, experts tell us that motives can include a spouse losing a job, a gambling or drug addiction, or large financial burdens such as medical bills, college tuition, and weddings.
What's my advice to dentists who do not want to take the time to vet interviewees? Consider what can happen if you don't.
---
Jeanne Giovenco, CDPMA, has more than 30 years of experience in the dental industry. She is the founder of GIO Dental Consulting, a company that provides strategic efficiency planning for dental offices to increase productivity, patient retention, treatment acceptance, and customer service that builds patient loyalty and referrals. Ms. Giovenco holds certifications in practice management administration, radiation health and safety, CPR and first aid, QuickBooks, DEXIS, and more. Contact her at Jeanne@giodentalconsulting.com or (312) 315-0965.