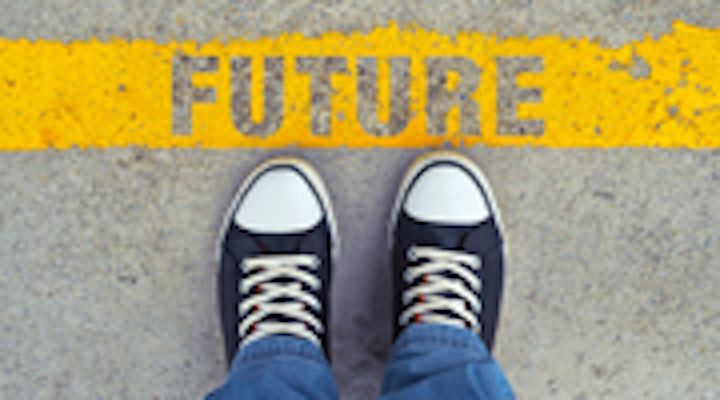 One of the most gratifying events on my schedule each month is the evening I spend with 12 residents. I invite them to my home for dinner and conversation about their future. The University of Florida residency program in St. Petersburg has its pick each year from over 100 applicants, so these young dentists from all over the country are among the best and brightest. I'm sure they like to come for the home-cooked meal, but they are also very serious in their desire to be successful practitioners. They come with a load of questions and not just a few concerns. Our discussions before, during, and after dinner give me insight into how recent graduates from dental school are looking at their future practices.
What I find remarkable is the consistency of their concerns about what they see as limited options for their future practices. Surprisingly, they are the same concerns I hear from many practicing dentists who think a downturn in opportunity is inevitable. These concerns are misguided.
The future for dental practice has never been brighter if you . . .
Recognize that you don't know what you don't know.
If you think you learned everything you need to know about practice in dental school, then be prepared for frustration. The most successful practitioners know they have to depend on postgraduate learning, but it is especially important in the startup years.
At the Dawson Academy, we interact each year with hundreds of practicing dentists who have never done an occlusal equilibration, never verified a centric relation, never predictably treated a TMJ disorder, or never worked out a precisely correct anterior guidance without guessing. But even more importantly, they are not even aware that these and other critically needed skills are foundational to real practice success-the kind of clinical success that makes practicing dentistry very satisfying and rewarding for both the patients and the dental team.
READ MORE |The future of dental practice — dental education

What is worse than not knowing is when what you do know is wrong. There is a problem when you find yourself telling patients they must "get used to" the dentistry you have put in their mouths.
If you see teeth wear, get sore, or loosen; temporaries continually falling off; patients with speech problems; or fractures in your new laminate restorations and you don't know why these problems are occurring, recognize these as the signs of not knowing what you don't know. There are really good answers for all those whys.
Clinical skills are just one part of the equation. We also see dentists who run their practices with little or no awareness of management principles and processes that could make a huge difference in their productivity, profitability, and level of stress. The result of not knowing is not doing, and that can be another reason for wasted time, energy, and profitability.
Learn to be a physician of the total masticatory system.
A dentist who sees teeth and gums as isolated will not only fall short in diagnosis and treatment, but will also certainly fall short in responsible care of teeth. Understanding the relationship between the teeth, the TMJ, and the neuromuscular system is essential. Clinical competency is not secondary to personality and patient relations. Without competency in diagnosis and treatment, relying on personality or marketing is a subterfuge, and also deprives the dentist and the entire team of the benefits of predictability in treatment.
Don't try to do it on your own.
There is no more foolish philosophy than not learning from others. Learning how to do anything better in postgraduate education almost always leads to increased production and efficiency. It most certainly leads to greater satisfaction and rewarding patient responses. Why not take advantage of what someone else may have spent years learning and testing and is willing to share?
The fastest and best way to move your practice ahead is through a good postgraduate curriculum of complete dentistry combined with study of the relevant literature. When you can explain to someone else what you've learned, you've probably learned it pretty well. At the Dawson Academy, we see the real lights go on in hands-on classes. The combination of learning and doing seems to be the magical answer to owning the information. Don't miss out on the many advantages of a good study club, which is one of the best ways to share ideas and stay current.
READ MORE |The rebirth of study clubs: Rethink how you get CE credits

Don't buy into the gloom and doom.
Every intelligent patient wants a healthy mouth. Most patients value having an attractive smile, and everyone wants to be comfortable with their teeth. Dentists who know how to provide predictable patient-centered care will continue to be in demand. It will be necessary from time to time to adapt to patients' circumstances through phasing treatment or even working with a necessary compromise, but there is no shortage of patients who will respond to dentists who really care about them and who know how to solve their problems.
Don't shortcut the most important appointment: the new-patient examination.
We've proven in focus groups the power of properly done new-patient examinations. These are without any doubt the biggest practice builder because they help patients to understand what they need.
The kind of examination our patients deserve requires more than a sharp explorer. Again, dentists cannot diagnose what they don't know. This explains why we see so many patients with untreated occlusal disease, treatable TMJ pain, sore teeth, or a myriad other signs of dentitions in decline. These undiagnosed problems are not only unfair to patients-they are lost opportunities for dentists.
Misconceptions of patients' resistance to a complete examination are many, but they are typically based on not knowing how one should be done. Learning how to bring new patients into the practice should be one of the first priorities for either a dentist in a new practice or an already-practicing dentist who is not satisfied with the level of patient acceptance.
The new patient experience is not about you.
I am convinced that the biggest reason for patients' resistance to complete examinations is the same reason for slow growth of many practices: it is failure to completely and honestly focus on the needs and wants of the patient.
The typical pattern is for the dentist to concentrate on telling the prospective patient what he or she needs before the patient even knows why it is needed. The biggest mistake is trying to "sell" the exam. Instead, start by focusing on what the patient is sharing with you and then say, "Let's take a look together." Let the "look and see" experience lead naturally into a complete preliminary evaluation. If more information is needed (e.g., X-rays, study casts), then explain why. You'll be amazed at how receptive patients are to a caring approach that helps them understand any problems and their implications.
Your job is not to sell complete mouth reconstructions. Your job is to help every patient make right decisions about getting their mouths healthy and solving whatever problems need to be solved. Do that with compassion, empathy, and with total integrity, and your practice will thrive. When selling dental procedures is more to the advantage of the dentist than it is to the patient, patients sense that and resent it.
Know when enough is enough.
You don't have to be the richest dentist in town to be happy-I've known lots of very rich dentists who were unhappy because someone else was richer. Realize that the enemy of contentment is comparison. Dentistry offers exceptional opportunities to live extremely well, and it is not necessary to let practices grow too large at the expense of ethics.
Concentrate on doing the best dentistry you can for every patient. Don't try to see more patients than you can properly care for. Charge fair fees and never compromise on what is right and fair. "Not enough time" is never an acceptable reason for shortchanging an examination or cutting corners on any treatment. "Not enough time" is a sign of poor goal setting, poor management, or too little quality control that leads to wasted time trying to correct mistakes.
There are many opportunities for dentists to be generous with their time, treasure, and talent. A well-managed practice makes this more possible.
Get help with professional practice management oversight.
Good management is a science. Get the help you need to set up systems, establish monitors for cost controls, train your team, and manage money well. What you don't know about running a practice can be very costly financially and psychologically. Good professional management help should never be an expense. It should produce far more than it costs. Beware of management consultants who want you to overload your schedule with too many patients. Interview any consultants before you hire them to make sure they share your desire for honest, patient-centered practice.
Don't let too much debt affect what you do for patients.
Debt should never interfere with patient care. Unmanageable debt tempts to sell more dentistry than a patient is ready for. It is amazing how much more successful dentists become in working with their patients when there is no pressing need to convince them they must start treatment before they are ready.
Paying off educational debt may seem overwhelming when you are trying to start a practice. But manage it with a definite budget to pay it down as fast as you can. When you boil it down to real numbers, you know what you have to do, and it is almost always doable if you don't compound it with too much added debt. Live frugally if you have to for a while. Always spend less than you make. If you can keep expenses to a minimum by driving a used car, renting a small apartment, and getting your clothing at a consignment store, it will pay off handsomely in getting you through the startup years.
READ MORE |Dental school graduation is just around the corner: Start own practice, associate, or go corporate?
For Recent Graduates
Decide on what you would do if you could not fail. Then explore all your options, including a timeline.
Recent graduates face some formidable challenges beyond student debt. The cost of starting a practice may be made more challenging by the difficulty of securing financing. But all of these problems can be overcome with good planning and a serious commitment to make it happen.
If your desire is to start your own practice, go where you want to live and start small. The best way to start and build a fine practice is welcoming new patients and the first examination. If you show patients thoughtful concern for keeping their teeth healthy and comfortable for a lifetime, that message will resonate more than trying to sell them dentistry before they understand why they need it.
You can start with a one-chair office and expand only as the need is there. You'll have plenty of time to be thorough, so take advantage of that time to win over your patients. You will be surprised at how quickly you will build to a point at which you can start adding amenities to upgrade your office. And while you are in this phase, there is no better time for taking advantage of learning opportunities to become a "go-to" dentist in your town.
The rise of big-box corporate dentistry is a fact. A start-up dentist may be looking at this option to get started without a large up-front cash commitment. If that is the path you choose, be certain that there will be no constraints that would prohibit totally honest, patient-centered care. Make integrity an absolute regardless of where you choose to practice, and make it a learning opportunity. If you can find a good opportunity as an associate, do the same thing. Make sure you will have freedom to practice ethically.
Dentistry is a wonderful life for any dentist who is willing to learn how to do it right. Commit to that and you will find that the future for dentists is better than you think.
---
Peter E. Dawson, DDS, is known internationally for his contributions in the field of occlusion and restorative dentistry and for his concepts on diagnosis and treatment of TMJ disorders. For more than 50 years, dentists from around the world have been traveling to attend Dr. Dawson's seminars. For more information, visit www.TheDawsonAcademy.com.