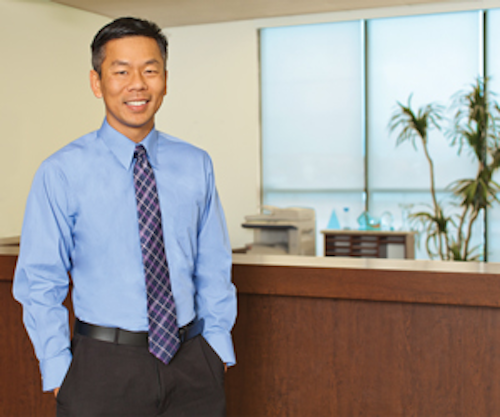 Minh Pham, DDS
Owner Dentist
Crossing Dental Group and Orthodontics
Perris, CAlifornia
I was born in a Southern Vietnamese military camp, Pleiku, in 1975. My father was an Air Force pilot and a prisoner of war. In 1982, with my father still in prison, my mom took my two older sisters and me and fled Vietnam. My family and I were boat refugees and we were in a camp in the Philippines for two and a half years before a church from Riverside, California, sponsored us to bring us to the United States.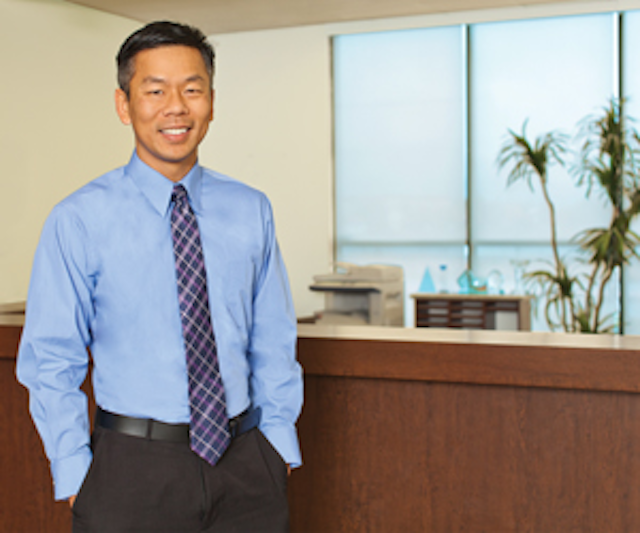 My first visit to the dentist was when I was eight. Frightened to death and not speaking any English, I was given shots and they tried to extract my teeth. It didn't end well to say the least. Time passed. I matured and was taken to a very nice dentist who explained everything needed to fix my teeth.
As I entered my freshman year of high school, my sister became a nurse, my mom worked in a hospital, and my other sister applied to become a pharmacist. I believe that my dental experiences, coupled with my family's influence in the health field, helped me decide to become a dentist. I was accepted into a top-10 accelerated program at USC, receiving my DDS and BS in dental science within six years. My student loans were astronomical, so when a Navy dental recruiter offered a dental scholarship as well as a monthly stipend, I jumped at the opportunity. I served three years as a military dentist before ending up in San Diego.
After the military, I worked for a private practice and the plan was to take it over in three years. Two years into it, I realized it wasn't a good match and moved on. Eventually, I decided to work with a dental office supported by Pacific Dental Services® (PDS®), a dental support organization (DSO). Now, with the business support services I receive, I can continue to grow and develop as a leader, owning multiple practices and working with strong teams. I spend 90% of my time as a clinician and 10% as a business owner and mentor. I leverage the trade experts within PDS to help me with many things: negotiating prices for our lab and supplies, managing HR, facility maintenance, marketing, billing and collections, and team education. I have been able to expand my dental capacity exponentially while still having a balanced lifestyle.
It has been 14 years since I graduated, and I feel that there is still much to learn and accomplish. The leadership and management skills I've cultivated have helped me reach many of my goals. I stress to my operations manager and lead back-office assistant that if we work smarter and harder than anyone else, our team will follow. I believe leadership comes with individual talent -- but it can also be learned. I believe what great leaders have in common is an ability to motivate their teams, share their visions, and have others buy in. I believe my team respects that I show up every day with my A-game, ready to take care of our patients and the practice. I believe in giving my patients a clear understanding of their current dental health by being very clear with my diagnosis and treatment planning and offering them an ideal treatment plan. If finances are an issue for the patients, I offer alternatives.
Staying up-to-date on the latest technology helps me to accomplish this. I strive to be cutting edge and embrace CEREC CAD/CAM dentistry. In my practice, we utilize the technique for anterior crowns/veneers and posterior crowns, and are now delving into CAD/CAM bridges and implants restored with screw-retained CEREC crowns. Furthermore, I completed coursework on implants, oral sedation, Invisalign, Lumineers, treatment planning and occlusion (with Frank Spear), dental laser (with LVI), and much more to stay ahead of the curve.
Overall, success is all about your team and your practice's philosophy. My practice strives to deliver quality dentistry. Our talented team shares my vision of a "yes" culture -- putting patients' needs before our own, admitting patients and walk-ins even when busy, helping with financing, being professional, and offering specialty dentistry at the office through qualified specialists. Having a close relationship with your operations manager, associate dentist, and hygienist, ensuring little to no turnover, and having a clear clinical vision and buy-in from your team are critical.
My advice for new dentists is to look for a position with a senior doctor and experienced management team interested in supporting your development. Learn as much as you can, increase speed and efficiency, and learn to communicate with your patients. Last, but not least, pay off your student loans as soon as you can.
I strive to be cutting edge and embrace CEREC CAD/CAM dentistry. In my practice, we utilize the technique for anterior crowns/veneers and posterior crowns, and are now delving into CAD/CAM bridges and implants restored with screw-retained CEREC crowns.
Cari Callaway-Nelson, DDS
Owner Dentist
Montecito Town Center Dental Group and Orthodontics
Las Vegas, NeVada
My journey into dentistry was straightforward -- I was always interested in caring for others in the health-care field and looked at a myriad of occupations. Dentistry fit me best, allowing me to help people and develop personal relationships with those I served. I could also own my business and create my own work environment. Additionally, dentistry was conducive to my dream of being a wife and mother.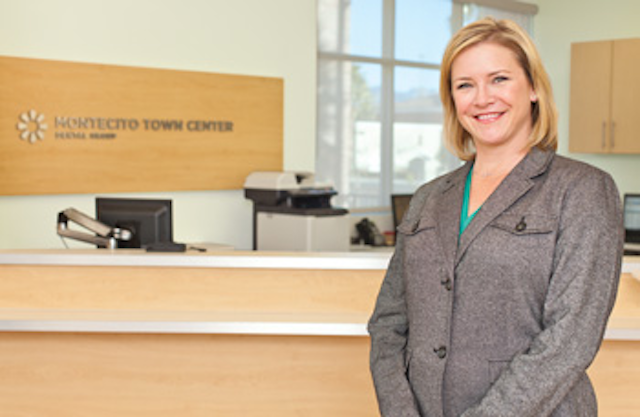 When I first thought about my dental career, I had a vision of a community-centric practice. I would open a small office and become THE dentist of the neighborhood. But as I grew and developed, I learned that other goals were also important to me. One of those goals was giving back to the dental community. I had amazing mentors who shaped my development and encouraged me. I wanted to be an amazing mentor to young dentists. That goal has become a reality. Today, I have the privilege to help several associates find their paths and avoid the mistakes I made.
As my career developed, I found myself striving to help patients achieve their best dental health. Too frequently, as dentists, we can be too narrowly focused and think only about teeth. We often forget about the person with the teeth. Teeth are not always a top priority for patients. My focus is based on the long-term, overall oral health of the patient. I have a comprehensive perspective based on my patients' overall dental health and long-term goals, and I am able to whittle down achieving these goals by taking on easier, bite-sized plans for my patients.
My principles and experiences were very important factors in deciding to work with a dental support organization (DSO). I studied, researched, and interviewed many individuals about opening a practice, as I was disappointed in the associate positions in my area. With business support from a DSO, I realized I could meld my dream of ownership with a level of professional camaraderie I always wanted.
I chose Pacific Dental Services® (PDS®) as my business support organization. Being supported by PDS has allowed me to reach beyond my original goals, challenging myself personally and professionally. It has freed my time to develop as a clinician and a leader. Not having to worry about administrative tasks such as billing and collections, leaky pipes in operatories, or IT-related issues, I have time to mentor new dentists and achieve my patient-centric practice goals, providing comprehensive long-term treatment plans in bite-sized pieces and improving the overall oral health for each patient.
Success in my career has been greatly influenced by my leadership and management techniques. One extremely effective practice I have found is that during my time at the office, I am always "present." I try to acknowledge each team member personally and check in throughout the day. You can formalize development plans, goals, and strategies, but the day-to-day "presence" of the leader is paramount.
For others looking to further their careers, I believe it's very important to be clear about what values are critical to your practice. You must develop a vision based on these principles. This vision must be communicated clearly to your team. Speak about it constantly and make it part of the fundamentals of your practice. Be passionate and excited about it -- and get those working with you to feel the same.
My path to ownership and success was greatly influenced by a vision I set for myself. Personally, I also like to surround myself with exceptional people -- dentists focused on helping patients achieve optimum oral health.
Furthermore, I believe long-term success is dependent on continuing education and proving that your practice isn't like the others. To keep my skills up-to-date, I take hands-on courses in orthodontics, surgery, implant placement, etc. These courses help improve my communication with specialists and give me perspective on what is required for treatment. I am also an active member of industry associations such as the Academy of General Dentistry (AGD). I received my Fellowship in the AGD (FAGD) and participate in a MasterTrack study club.
To make your practice stand out, treat your patients as the most important people in the room. Get to know them and why they came to you. I try to personalize their visits. This may be their first experience with this kind of dentistry.
I hope that today's new dentists can learn from my experiences. My advice for them would be to find a study club or group of dentists to connect with regularly. Find people doing what you want to do and learn how to do the same. Take some time to reflect on why you became a dentist, and envision your ideal dental practice. Narrow your vision down to something simple that you can clearly articulate to your team. Develop a great team. Speak about your vision daily. Discuss what you can do together to advance this vision. Soon, you will be moving in the right direction and making more goals -- bigger ones!
More DE Articles
Past DE Issues