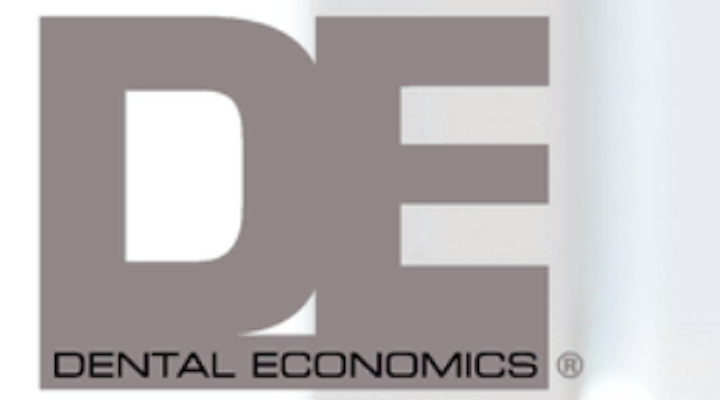 Erin Elliott, DDS, explains how to use the true medical billing model when billing medical insurance for dental sleep medicine and describes what a financial case presentation should look like.
---
Editor's note: This article is part three of a quarterly series. Parts one and two appeared in the June 2016 and October 2016 issues of DE.
---
As we see weather patterns change, we also see a lot of fear and uncertainty as people try to protect their loved ones. Is the path of the storm going to change and hit us? Will it lose strength on the way? Or will the rivers crest and bring flooding that might sweep away our livestock?
After years of working with medical insurance in the United States, we can see a similar type of financial fear and uncertainty. During the recent debates, we all heard about how deductibles are skyrocketing, although monthly premiums have also been increasing at alarming rates. It doesn't make sense, and when things don't make sense, people become confused and timid about choosing insurance plans and accepting treatment. So let's look at how we, as medical providers (yes—as dental sleep medicine providers, we are medical providers!), can help with this madness.
First and foremost, we have to understand how medical insurance works. This can be accomplished through years of experience or by retaining the services of others with years of experience. One way or another, you have to know the steps for approval and how it will pay out. Honestly, when I train an office, the biggest holdback is getting team members to take on medical insurance. It is a different world, but you need to be surrounded by team members who not only embrace the challenge but dare to step out and prove the insurance companies wrong. It takes at least one special person, but truly, it is worth it. Plus, who would you want to bail you out during a flood?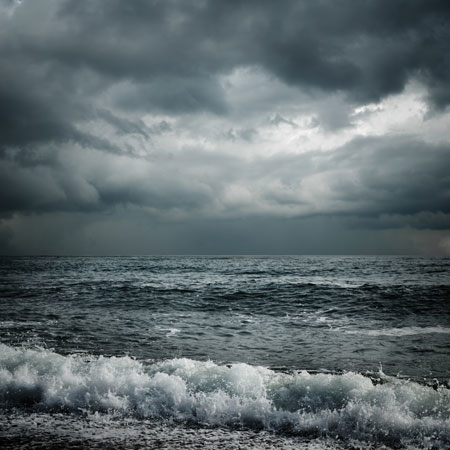 © Sergey76 | Dreamstime.com
Another factor is deciding what type of collection model you want to use. Should you collect up front and get the patient reimbursed from the insurance model, or should you use what we call a "true medical billing model" to collect the patient portion up front and bill the insurance for the remaining balance? This decision is typically made by the area you practice in. If you practice in Manhattan, Beverly Hills, or a similar location, you can probably get away with charging $3,000 up front for treatment. If you don't practice in an affluent area, you should use a true medical billing model to ensure good case acceptance. This is the model that the majority of dentists use to help their patients. It is proven to work, but it can create "stormy" situations.
As providers, we never want financial ability to stand in the way of improving life for patients and the loved ones around them. Let's dig into the true medical billing model.
The true medical billing model
Step No. 1: Find out what the insurance will cover and the authorization process to obtain that coverage. This is called an insurance verification (IV) or a verification of benefits (VOB).
Step No. 2: In the case of a sleep apnea patient, find out if you, as an out-of-network provider, can use in-network benefits when billing the medical codes (see my previous article about acquiring GAP or in-network exceptions). This will determine the path of the sleep-study referral. If GAP coverage is available, send the patient to an in-network sleep testing entity. If GAP coverage isn't available, make sure you send the patient to an out-of-network testing entity.
This is extremely important because most deductibles are no longer combined; if the appliance isn't billed on the same side as the sleep test, the patient can end up paying two separate deductibles. Some dentists are in-network providers with medical insurance carriers because they have no choice. Since I am an in-network dental provider for Blue Cross of Idaho, I am automatically in-network on the medical side.
Step No. 3: Look at the history of payments in your state from the patient's insurance carrier to determine an approximate allowable. If you don't have a good history of the carrier's recent allowables, ensure you work with a billing service that does.
Step No. 4: After the first three steps, you should have a good understanding of what the insurance will pay and what the patient's estimated out-of-pocket costs will be. You're now ready to present sleep apnea treatment.
The financial case presentation
The financial case presentation is typically done after a consultation during which the doctor reviews the results of the sleep test and the importance of treatment. Sometimes, patients ask how much it will cost over the phone prior to visiting the office for a consult. My team's answer to this question is, "It depends on your severity and your insurance, but Dr. Elliott does everything she can to minimize your out-of-pocket." But guess what? It doesn't depend on severity. It solely depends on insurance, but we don't want any barriers, right? Either way, the first step of the financial presentation should be building value in the treatment. Review everything the practice is going to do to help the patient improve his or her life. The second step is getting the patient's financial commitment. This is always presented as shown in Figure 1.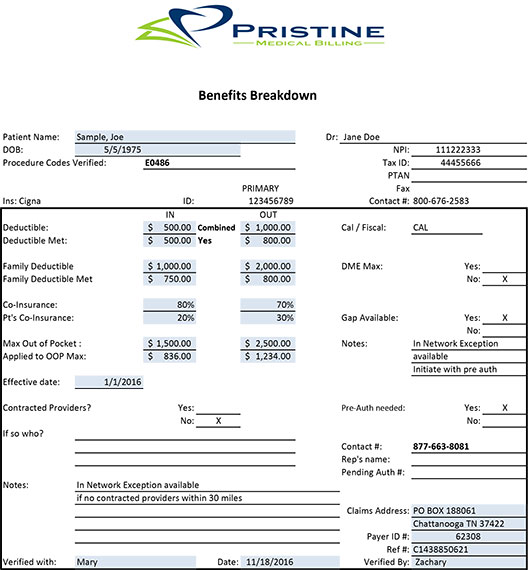 Figure 1: An example of insurance verification (IV)
In the example insurance verification, all of the information you need to figure out the patient's out-of-pocket costs is at your fingertips. In this example, the patient's out-of-pocket costs depend on whether you are billing as an in-network or out-of-network provider. In some cases, the allowable for the insurance determines whether a GAP exception is needed. Some allowables are very low, so it is better to bill out-of-network and balance bill the patient. If there were other in-network providers, you'd have to bill out-of-network or decide to become in-network with them. In this example, the patient would owe $200 to meet the deductible, the $200 would be subtracted from the allowable, and 30% of what remains would be applied. If you were billing in-network, the patient would not owe any deductible but would owe 20% of the allowable amount as long as it wouldn't exceed the out-of-pocket maximum. The terminology and rules might seem overwhelming, but as with any storm, you can navigate it.
You might still run into some leery patients. For those situations, another phrase we use is "maximum out-of-pocket." The patient might ask, "What if my insurance doesn't pay or doesn't pay well?" You can offer the patient some peace of mind by maxing his or her out-of-pocket cost at a certain dollar amount as long as the deductible has been covered (and it typically has been if the sleep study was done beforehand).
As your patients continue to become concerned, confused, and downright frustrated with medical insurance, you can be the one who gives them some peace of mind and certainty to help improve their health. Patients tend to blame medical insurance more than they blame us when it comes to hiccups in the system. It's straightforward at times and frustrating at times, but be patient and don't give up. Make it happen in your practice.
Like the Washington Redskins owner and players who went to Haiti to donate time and money to those who suffered through Hurricane Matthew, you too can help people improve their lives (and possibly save their lives) by weathering the storm of modern American health insurance. Please, please, please weather the storm because not only will your patients thank you, but you will make the world a better place.
The first step? Take a course and get educated. Don't make snore guards anymore. Talk to a third-party biller. Start with one that has experience in medical billing. This will help get your feet wet. Don't hesitate and don't make excuses—just jump in and help.
---
Erin Elliott, DDS, is a practicing general dentist in Post Falls, Idaho, where she has successfully integrated dental sleep medicine into her busy general practice. She lectures extensively and leads a hands-on workshop focusing on practical strategies for successful implementation into the busy general practice. She is an active member of the American Academy of Sleep Medicine and American Academy of Dental Sleep Medicine. She is the past president and a diplomate of the American Sleep and Breathing Academy. She can be contacted at erinelliottdds@gmail.com.
---
For the most current dental headlines, click here.

---