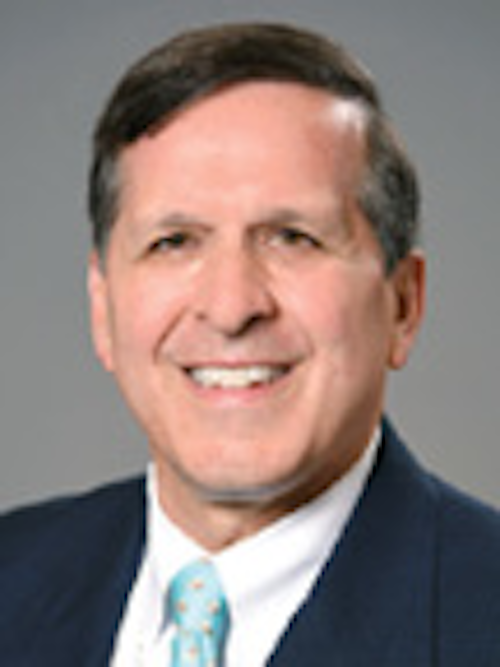 Saving enough for retirement takes planning, discipline, and endurance. It's like running an ultramarathon for 30 years. The sooner you begin saving, the greater your chances of reaching your destination at the earliest possible time.
But let's be realistic: retirement isn't something most people, including dentists, think seriously about until they hit their late 40s or early 50s. Unfortunately, it's one of those issues that we put on the backburner until one day we wake up and realize the big 5-0 is staring us in the face. Then it's "Uh-oh, I better get my butt in gear" time.
Playing catch-up, whether you're running a race or saving for retirement, is never a good position to be in. Wherever you are on your journey to retirement—from just starting out to nearing the end of your career or somewhere in between—there are always strategies to get in even better financial shape. Let's stick with the basics and look at three effective techniques.
Live below your means
Too many dentists want to live like rock stars. That's fine if you're the owner of a state-of-the-art cosmetic practice generating $3 million in annual production. But if you're a recent dental school graduate, it's probably best to save the Jon Bon Jovi lifestyle until a little later in your career.
We all want to have nice things. I get that. But why strap yourself with unnecessary debt? It's hard to make progress toward your financial goals when you're weighed down with an $800,000 mortgage.
You might think this example is an exaggeration, but it's not. I've met too many dentists who were drowning in debt because they couldn't control their personal spending. What good do status symbols—McMansions, luxury cars, exotic vacations, expensive dinners, and the like—mean if you've barely got $100 in your bank account?
It's better to live modestly and then work toward the bigger house and fancy cars. In fact, use those nice things as motivation to create an even more successful practice. By increasing your income and reducing your debt, you can more easily afford a luxury purchase, such as a home, car, or boat—when the time is right.
Avoid nondental "investments"
You're a dentist, and that means you've got a bull's-eye on your wallet. Friends, acquaintances, family members, and local businesspeople are always looking for a partner with deep pockets for the next big thing. As a dentist, you will be approached by all kinds of people trying to sell you on this "great opportunity." Don't do it. If it's a friend or a family member, and the investment goes sideways, which it normally does, you've not only lost a lot of money, but also ruined an important relationship in the process.
Your practice is your best investment. If you invest in growing your practice, increasing your production, and improving your skills, that commitment will pay off multiple times over the course of your career. You'll get a much better return from dentistry than your brother-in-law's idea for a string of Peruvian sushi restaurants.
Work with a certified financial planner
It's your retirement—you don't want to just wing it! There's too much at stake. Just as patients rely on your expertise for their dental needs, you should do the same for your retirement needs, and that expert would be a certified financial planner (CFP). Unfortunately, only about a quarter of dentists (26%) actually use a CFP, according to the latest Dental Economics–Levin Group Annual Practice Survey.
Every dentist should have a financial plan created in conjunction with a CFP. The plan is your roadmap to a better financial future. You should meet with your financial expert once a year to review the plan and make any adjustments based on life changes, investment performance, and new priorities.
Conclusion
Retirement planning is one of those boring subjects nobody wants to think about until it's too late. But the financial choices you make now can have a huge impact later. The journey to retirement is a long one. The better financial shape you can get in now, the smoother your journey will be going forward.
Author's note: Want to get your practice in retirement shape? Learn more about our affordable new management and marketing consulting programs at levingroup.com/consulting.
---
Roger P. Levin, DDS, is the founder and CEO of Levin Group, a leading dental consulting firm. A nationally recognized speaker, Dr. Levin presents practice management seminars throughout the country.