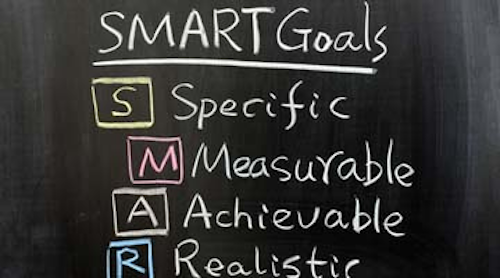 Without written goals, you're in danger of languishing.
In 1979, a study was conducted at Harvard University among graduate students enrolled in the MBA program.(1) The students were asked, "Have you set clear, written goals for your future? If so, how do you plan to accomplish them?" Only 3% had written goals with action plans, 13% had goals in mind but did not write them down, and the other 84% had no specific goals at all.
Ten years later, the same group of individuals was interviewed again. The 13% who had goals in mind, but did not write them down, were earning twice as much as the 84% who had no goals at all. More notably, the 3% who had written goals with action plans were earning an average of 10 times more than the other 97% combined.
This study is intriguing to me because it shows how something that's seemingly so simple can have such a profound impact. And on the reverse side, it shows how many people just don't do it!
READ MORE | Intraoral scanners and the future of dentistry
With so many different things to manage each day (and each year), setting goals is especially beneficial for you as a dentist. This will give you long-term vision and short-term motivation. It focuses your efforts, and it helps you to organize your time and your resources so that you can make the very most of your business.
The best way to set goals is by using the SMART format:
• Specific: Define the goal in as much detail as possible. A specific goal has a better chance of being accomplished than a general goal. You'll want to include:
- Who will be involved?
- What do you want to accomplish?
- When will it be accomplished?
- Where will it be done?
- Why do you want to accomplish this goal?
- What restrictions or restraints do you foresee?
• Measurable: What tools will you use to measure how successful or unsuccessful your goal is? Can you track the progress of the outcome? How will you know when your goal is accomplished?
• Attainable: On a scale of 1-10, how attainable is your goal? Be sure your goal is realistic, yet not below standard performance.
• Relevant/Return on Investment: Will your goal meet your personal needs and/or the needs of your business? Is your goal relevant to your other goals? In a business setting, we also like to look at ROI. Will this goal aid in your ROI? If not, is it worthwhile? If yes, why?
• Timely: Establishing a time to complete your goal will force you to address it. Try to be as specific as possible. By when should your goal be completed?
Actively remind yourself of your goals; don't just file them away in a Word document you'll never see again. Display your list of goals in a place where you'll notice them regularly. When you have achieved one of your goals, take time to enjoy it. This will give you motivation to set other goals and work to achieve them.
READ MORE | Dental practice leadership: The pursuit of mastery
If you don't have goals set, it's not too late to start! Decide now how your practice will grow over the next five years, and find the tools you will need to achieve your goals. If you have experienced the joy of accomplishing your goals, encourage others to write goals and help them see how beneficial goal setting can be.
Reference
1. McCormack MH. What They Don't Teach You at Harvard Business School: Notes from a Street-Smart Executive. New York, New York: Bantam Books, 1984.
---
Rick Workman, DMD, is the founder of Heartland Dental. After practicing full-time, Dr. Workman created Heartland Dental, a world-class dental support organization, offering nonclinical, administrative services to supported dentists. Heartland Dental has over 725 supported dental offices in 32 states. Dr. Workman may be reached at rworkman@heartland.com.