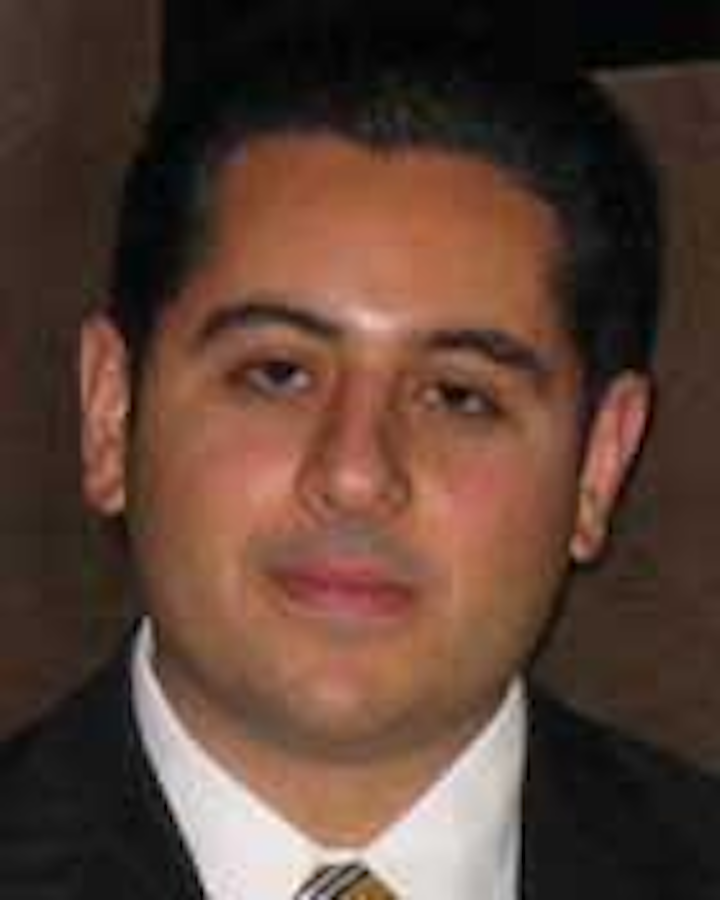 by Arash Khorsand, DMD
Arash Khorsand, DMD, graduated from Boston University School of Dental Medicine in 2004 with honors. He maintains a private practice in El Centro, Calif., with emphasis on family and pediatric care. You may e-mail Dr. Khorsand at khorsand@doctor.com.
I graduated from Boston University School of Dental Medicine in 2004, moved to Los Angeles, and was fortunate to begin my associateship with another Boston University alumnus, Dr. Bruce Baker. This was important because I felt he was familiar with the training and philosophy of dentistry that Boston University had instilled in me. Another important factor was that the practice owner was a pediatric dentist, and my role as a GP was to introduce adult care. I used the opportunity to learn as much as I could about pediatric dentistry. During every free moment, I studied the practice. There were days I skipped lunch to shadow and absorb as much as I could.
Due to personal obligations, the owner of the practice offered to sell his entire interest to me after six months of associateship. I didn't feel six months was enough time, and I knew I had a lot more to learn from the owner, my primary mentor. My counteroffer was to purchase a 55 percent stake in the practice. We formed a new corporation that incorporated both our names (from Baker Dental Group to Khorsand and Baker Dental Group) which was a smooth introduction for both insurance companies and patients. I felt the combined name would help me build on the long-standing patient relationships Dr. Baker had developed.
This arrangement maintained the primary owner's interest in the practice. By purchasing an initial 55 percent stake, I locked in my position, yet was able to continue to benefit from Dr. Baker's influence and knowledge. During the next six months, I took on weekend and evening associate positions in other dental practices to learn other management tools and achieve an understanding of clinical, marketing, and financial systems. After another six months, I purchased the remaining 45 percent interest in the office and was "off to the races."
Success — it's not automatic
Soon after graduating, I learned that dental practice success does not come automatically from simply producing quality fillings and crowns. Many dentists do quality work. Dental practice success comes from the overall patient experience. I have made it my goal to anticipate and exceed patients' expectations. The way I have learned to master this anticipation is by putting myself in patients' shoes as they see and experience the office. For every way that patients experience the office, there should be a system in place to train the staff to produce predictable, pleasant results.
Doing it right every day — and all year long!
In my opinion, a doctor's short-term goals must be the same as his or her long-term goals. My goal is to do work that I'm proud of every day for every patient without consideration of financial compensation. Patients recognize honesty and integrity. Many of my patients request veneers and other cosmetic procedures, which would equal high production for the practice, but on average, only a quarter of these patients undergo such procedures after a thorough evaluation and education. The irony is that at the end of treatment (or not), both groups are satisfied and appreciative. This leads to referrals from both groups.
Our strategic plan has never been based on financial production. My goal as a young dentist, or "young buck," as one dentist referred to me at a local study club, has always been to gain the respect of my colleagues. I want to become the doctor to whom other doctors go.
My most memorable moment was when a fellow local dentist walked into our office to request the extraction of his maxillary wisdom teeth "by Dr. Khorsand." This dentist had heard phenomenal things in the community and within private doctor circles about the quality of my work.
I meticulously track referrals as a measure of our current patient satisfaction and growth, and we are fortunate to be completely booked for the next four weeks. I do not plan to open a second practice because I believe if I change my focus and reduce my concentration, I will reduce the productivity and efficiency of my current practice.
I believe that a dental practice cannot be franchised like a fast food chain. Our success is based on our professional reputation and the relationships we develop with our patients. I will focus on keeping my one practice strong with steady growth and gradual implementation of new equipment and technologies. For my next equipment purchase, I plan to incorporate flat-screen televisions in our treatment rooms for added patient satisfaction.
Systems, marketing, and hiring staff
There are many systems important to the success of a dental practice. Once you take on large debts to purchase a practice, the most important system becomes marketing, both internal and external. Internal marketing was the key to my office success as a young doctor with limited finances. It has been the best and most economically reasonable tool to promote my practice. The most reliable method of internal marketing is to satisfy each patient and make them raving fans of the practice by providing consistently excellent service and paying attention to all the details each time they come into the office.
Word-of-mouth marketing is the most effective way to grow a practice. Satisfied patients will refer their family, friends, and coworkers because they are extremely satisfied with their experience. Internal marketing continues with the entire dental team telling potential patients about the practice.
We all know that treatment plans can create a financial constraint for patients, and we are fortunate to benefit from the services of CareCredit, which has revolutionized payment options by providing an incredible 18-month, interest-free payment option for patients who qualify.
One of the most difficult tasks in developing a dental practice is communicating my dream to the people I hire. Because dreams are tied to emotions, developing dreams is important. As a leader, I developed my dream and shared it with my staff. My goal was to surround myself with employees and associates who would buy into this dream and complement my goal of achieving the ideal life and practice.
In the interview and hiring process, I always discuss goals to see if there is any compatibility. I look for staff that will be able to achieve their goals alongside the practice goals. This creates a win-win situation that is very healthy in business. It is important to recognize that staff can help or hurt the achievement of the ideal practice.
Observe, plan, and keep learning!
Creating and maintaining an excellent dental practice is challenging, but when the proper strategy and planning are followed, it is not as difficult as it may seem. First, understand the basic foundations of the business. While working as an associate, I was able to study what made this practice a success. I worked in other practices and attended study clubs and continuing education. Another huge benefit was negotiating a phased purchase of the practice.
Second, if you have the choice, buy the practice in which you have been associated. Transitions will be smooth and the philosophy can stay consistent. Consistency is important in patient retention and goodwill among patients.
Finally, work with a reputable lender. Even if you are fortunate enough to have the financial means to purchase an office without any financing, I would still choose to finance a portion of the purchase because of the priceless guidance and scrutiny that a company such as MATSCO, which financed my purchase, can bring to the table.