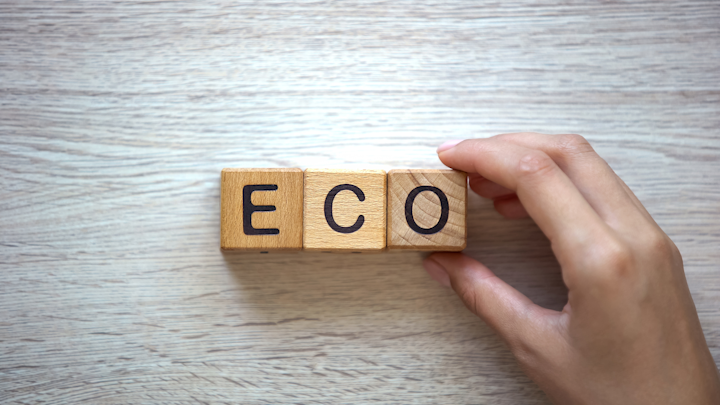 © motortion | Dreamstime.com
Contributor: Kyle Hill
Editor's note: This article is part five of a six-part series on how dentists can benefit from the immense changes that implant dentistry has brought to the profession. Parts one, two, three, and four of this series appeared in June, July, August, and September, and may be found on dentaleconomics.com. Part six will appear in November.
We continue to explore how top practices and DDSOs are benefiting from the most advantageous clinical and business implant innovations. The topics in these case studies will prove to be some of the most powerful techniques available for those who are ready to put some new paradigms into action. We will focus on the business side, digging deep into pretax marketing protocols as they relate to the implant side of a practice. 
The majority of dentists who place implants continue to develop their passion for providing this service. Unfortunately, many implant clinicians feel like they're placing far fewer implants each month than what they feel is their potential. This desire to complete more implant cases is due almost entirely to the myths, misconceptions, and strategies related to the marketing plans of the practices or DDSOs. Many implant clinicians have tried a variety of marketing solutions that have fallen short of their expectations. Some marketing techniques were overly costly, brought in patients with economic challenges, or had an overall less-than-satisfactory return on investment. 
Nearly 20 years ago, we had these same challenges and had all but given up on the quest to achieve a steady flow of fee-for-service implant patients to satiate our desire to provide more implant therapy. Thankfully, after spending hundreds of thousands of dollars on various marketing campaigns with a wide range of media sources, we cracked the code. Our practices began to see hundreds more fee-for-service patients each month. We found many of the best implant marketing techniques were counterintuitive. After testing and retesting many of these marketing techniques with hundreds of practices with varying demographics around the United States, a specific set of marketing protocols began to form. The techniques and protocols responsible for the explosive new fee-for-service patient acquisition were referred to as the "pretax marketing ecosystem." 


Why ecosystem?
The scientific term "ecosystem" relates to many components all functioning together as one symbiotic system. We'll explore each part of this implant marketing ecosystem and demonstrate how each part on its own fails in the form of reduced ROI. When all components of the implant marketing ecosystem function properly, each works together to achieve the goal of an increased ROI. In most practices today, only a few of the needed components of the implant marketing ecosystem are used and are often not cross-integrated. 
A practice might use postcards and some online ads, or invest in SEO, or use social media and funnels. The highly functioning ecosystem has the right blend of media, offers, patient testimonials, email, and text automation, as well as free PR components to create a self-sustaining flow of quality new fee-for-service implant patients. A well-structured ecosystem will guide new patients to the practice who have the mindset of internally referred new patients as opposed to externally referred new patients. This is due to the incorporation of video testimonials in the funnel component of the ecosystem. Most importantly, according to internal data from Dental Expert Marketing, internally referred new patients, and thus new patients generated from the ecosystem, lead to a 60% greater case acceptance rate.i Lastly, the ecosystem ideally incorporates multiple niche components. Note the graph of the implant ecosystem of a successful practice with a focus on implant dentistry (figure 1).
Pretax marketing ecosystem
After the ecosystem, the second half of the implant marketing equation relates to the tax advantages associated with the ecosystem. The actual dollars used to pay for the ad spending are, of course, pretax, like putting money into your 401(k) or defined benefit plan. It is enlightening to calculate the percentage return on the amount invested from a properly executed ecosystem. 
Here is a case study of Calvin Bessonet, DDS, of Louisiana Implant Institute, with a calculation of the rate of return on his ecosystem. The other part of the tax equation relates to the treatment of the practice growth. Many DDSOs benefit from the term "equity harvesting," which entails allowing other equity holders or owners into the practice. This, in turn, allows for a lower overhead percentage, greater net profit, and if desired, fewer working hours for all owners in the practice. 
Calvin Bessonet, DDS, case study: "I had originally been trained by Hilt Tatum, DDS, at a course in Puerto Rico, and I really wanted to increase the volume of the implant side of my practice. As I added more components from the implant ecosystem into my practice, my new implant patient volume and treatment acceptance began increasing once the ecosystem started to take effect. In my area, it was recommended that I start with radio, then add postcards, then use a newspaper ad, and then use an implant funnel with social media ads. 
"What was different from other marketing strategies that I had used was that the offline media was integrated with the online media, creating greater return on investment for the entire campaign. For example, the radio ads, which generated over 100 new-patient calls in two weeks, gave momentum to the newspaper ad, which in turn boosted the online components. Thus, the term 'ecosystem,' because all ad components worked synergistically together. The 200% to 300% growth on the implant side of my practice through the ecosystem has given me confidence with the second practice location that I now have under contract in order to expand my DDSO." 
In today's market of high-competition DSO expansion, low reimbursement from insurance companies, and high overhead, it is important that private practitioners have some secret weapons. The pretax marketing ecosystem, when used properly, can give your practice or DDSO an edge, insulating you from market pressures in the coming years. It has also been said that if a practice relies on PPOs without a focus on building the fee-for-service side, eventually the PPOs will make up an overwhelming majority of the practice. It is the goal of this ecosystem to keep the fee-for-service implant side of a practice healthy. 
In the final installment of this six-part article series, we will return to the clinical side as we explore the trends of flap versus flapless surgery, complete with indications and contraindications via case studies.  
Note
i. Statistic based on consultants of Dental Expert Marketing speaking with clients and sharing their feedback. This information is not yet published.
BRADY FRANK, DDS, is an international clinical and business lecturer, an inventor, and a founder of multiple companies in the dental space. Since graduating from the Marquette University School of Dentistry in 2001, he has owned multiple private dentist-owned groups (DDSOs). He is a founding member of the DDSO Alliance. Reach him at brady@bradyfrankconsulting.com.
KYLE HILL began his technology career as a software developer and programmer. He eventually moved his way up into a marketing leadership position with a Fortune 500 company. Hill now leads the Dental Expert Marketing team, bringing top-tier, Fortune 500 marketing strategies to dental practices around the nation. He can be reached at kyle@dentalexpertmarketing.com.