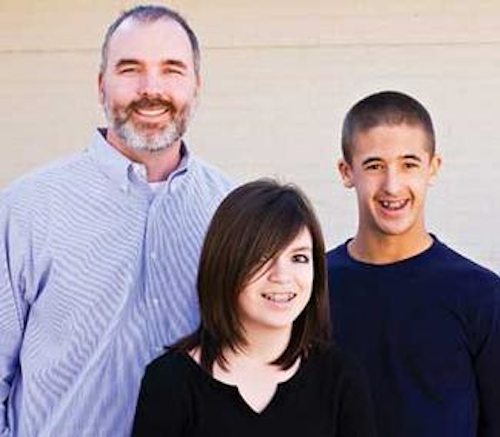 by Kevin Henry, Managing Editor
Editor's Note: The PennWell® Dental Group Community site recently hosted a contest, in conjunction with National Children's Dental Health Month, for its members to discuss what they had done to help children. There were approximately 15,000 votes in the contest, and community members selected Dr. Ben Burris and his Smile for a Lifetime foundation as one of the most deserving entries. Ultradent and the company's UltraSeal XT Plus sponsored the contest.
I encourage you to become a part of our dental community. While online, browse through the forums, blogs, photos, and videos posted by your colleagues. The site's membership count is steadily increasing, and there are currently more than 1,600 members.
Membership is free. You can find PennWell® Dental Group's dental Community at community.pennwelldentalgroup.com.
If you talk to Dr. Ben Burris for very long, you will notice that the word "excited" comes up quite often. But, after talking to Dr. Burris, it's easy to see why that word is such a big part of his vocabulary.
Dr. Burris and his "Smile for a Lifetime" foundation have been changing lives in northeastern Arkansas and southeastern Missouri for just under a year now, and Dr. Burris sees the sky as the limit for his foundation.
"Smiles have become such a social focus in our country. They're really everything to a lot of people," Dr. Burris explained. "If you need to have braces in order to have a great smile, but you can't afford the braces, what can you do? That's where we want to help change a person's life."
"Smile for a Lifetime" began in Jonesboro, Ark., in October 2008, and Dr. Burris said he developed the foundation so he could reach children in his community who fell through the cracks — between those who receive government assistance and those who have sufficient financial resources. Dr. Burris' vision was to reach those children who suffered from severe orthodontic issues resulting in a social handicap, as well as a plethora of oral hygiene issues.
With the help of Executive Director Aimee Spencer, a Board of Directors was selected and is composed of 13 community advocates and professionals from the region.
The main responsibility of the Board is to select those who will receive free braces from among the hundreds of applicants. Patients who have a great attitude, are hard workers in their school and town, and have a strong desire to reach their full potential are always at the top of the list.
Other considerations for selection are financial status, letters of recommendation, and special circumstances that may arise.
"We make it very clear up front that we will open the door, but they have to walk through it," Dr. Burris said. "We hold the recipients accountable, making sure that they keep a good attitude and clean teeth throughout treatment."
Dr. Burris has committed to treating 24 area children chosen by the Board of Directors each and every year. As planned from the foundation's inception, two children received braces in each of the first four months in 2009, and plans call for two to be treated every month until the end of the year.
At present, the foundation has a dozen new chapters launching across the United States, with more in the works. The Schulman Study Group (www.schulmangroup.com) unanimously voted to adopt Smile for a Lifetime at its annual convention in February, and, according to Spencer, the AAO is considering endorsing Smile for a Lifetime as well. It's a dream come true for Dr. Burris.
"As this gets bigger, more and more people are getting excited about the possibilities," said Dr. Burris, who frequently updates his blog (benburris.blogspot.com) with Smile for a Lifetime news. "I want to see as many kids have the opportunity to be treated as possible. People are starting to see the difference we can make in the lives of children, and that's exciting for all of us."
For more information on how you can become involved with Smile for a Lifetime, log on to www.s4l.org or send an e-mail to smileforalifetime@yahoo.com.