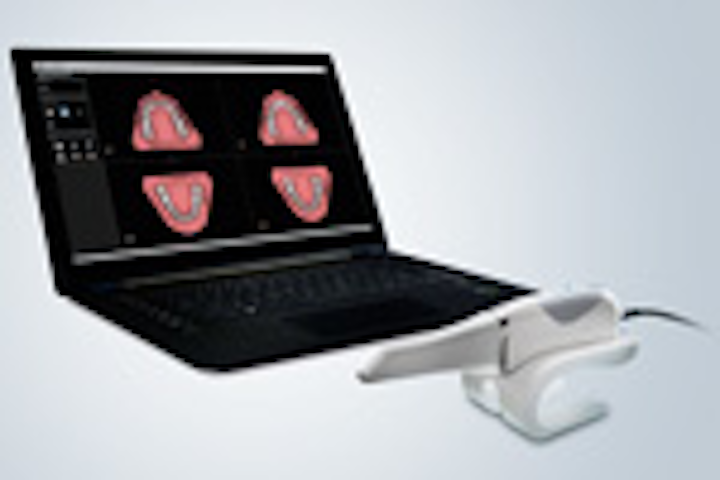 At the office, you're known as Dr. Fantastic—maybe it's because you're sometimes pulled in seven directions at once—but the real reason is because of the exceptional care you give your patients. Part of that care includes flexible treatment options, such as clear aligners for minor orthodontic work.
Your best sidekick when it comes to such treatment is the CS 3600 intraoral scanner from Carestream Dental. High-speed, continuous scanning makes capturing the necessary full arch for orthodontic care quick and easy. Plus, a unique side-oriented tip lets users capture the arch more easily without having to twist their arm at an uncomfortable angle for hard-to-reach places.
New intelligent scanning features even provide live scanning feedback to alert users to holes or missing information in the data set. Helpful guide arrows then recommend the best direction to scan to fill in the holes. Two-dimensional snapshots can also now be taken from the digital scan for case documentation.
Most important to your ability to offer clear aligners is the CS 3600's open file system that makes it easy to work with nearly all digital labs. Plus, the list of clear aligners that the scanner is compatible with is constantly growing, so you can be flexible when it comes to working with third parties.
For doctors who want to stretch their orthodontic capabilities even further, CS Model+ software automatically segments, sets up and analyzes digital models. Doctors can then confirm the difficulty of a case or take advantage of appealing visual simulations of treatment that aid in case acceptance.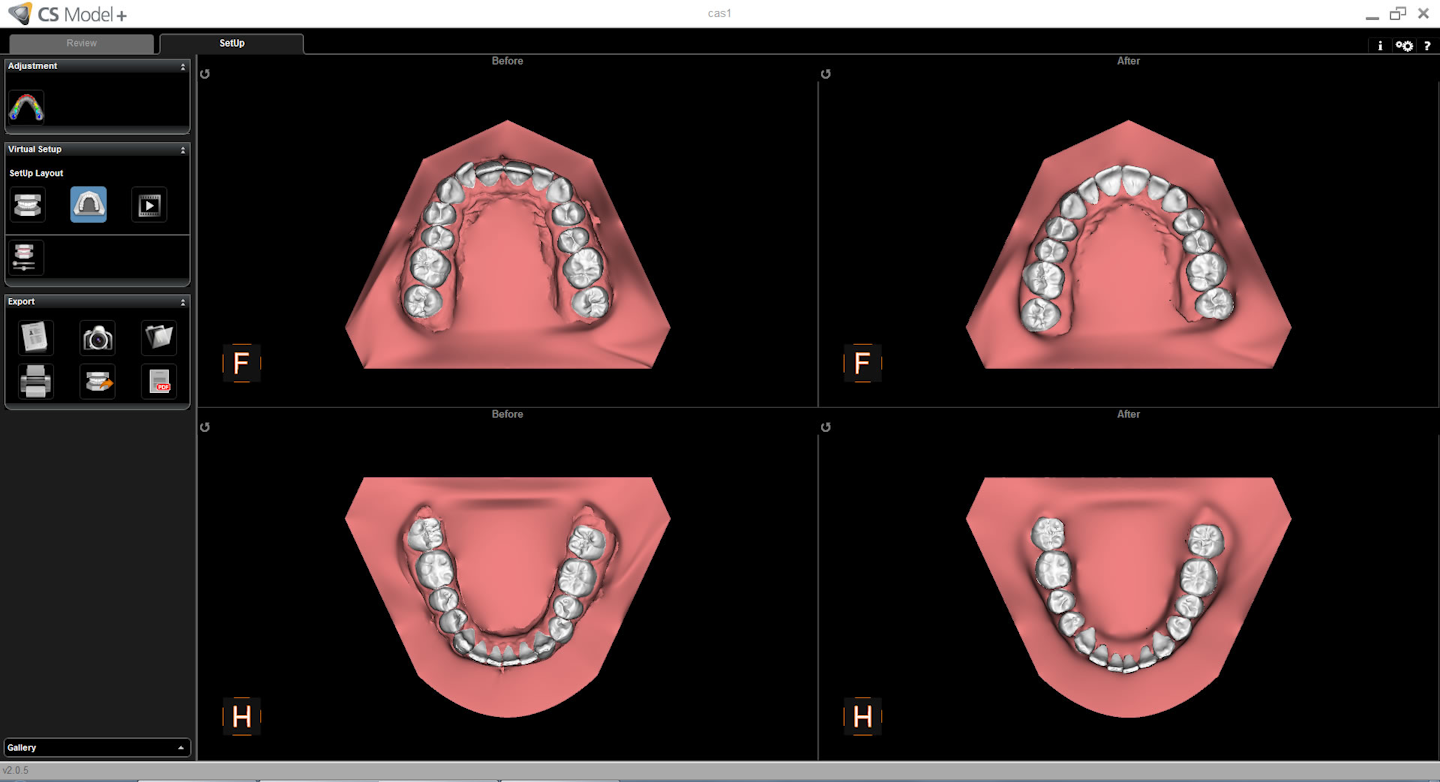 To learn how the CS 3600 gives you the elasticity to offer orthodontic care (elastics optional), please call 800.944.6365 or visit carestreamdental.com today.
---
About Carestream Dental
Carestream Dental provides industry-leading dental digital product lines and services, including imaging equipment, CAD/CAM systems, software and practice management solutions, for dental and oral health professionals. With more than 100 years of industry experience, Carestream Dental technology capturestwo billion images annually and delivers more precise diagnoses, improved workflows and superior patient care. For more information or to contact a Carestream Dental representative, please call 800.944.6365 or visit carestreamdental.com.