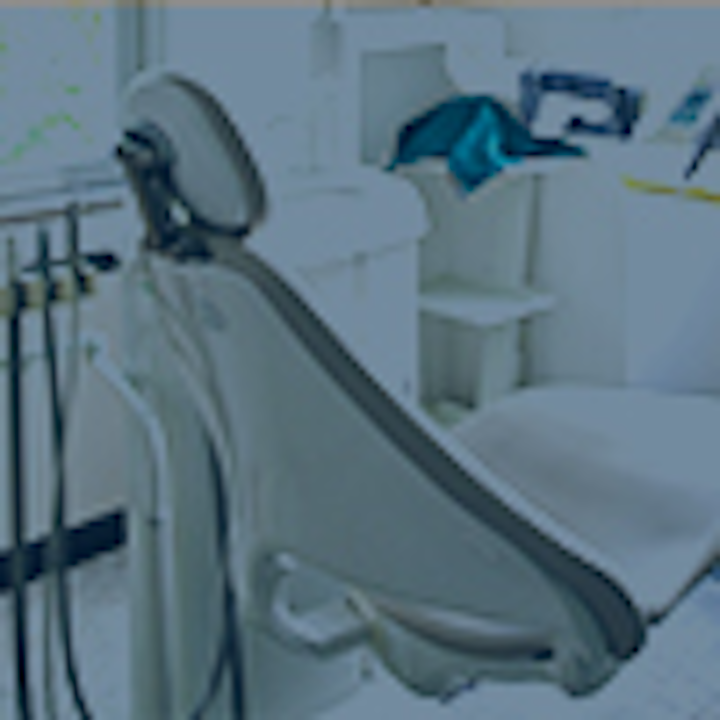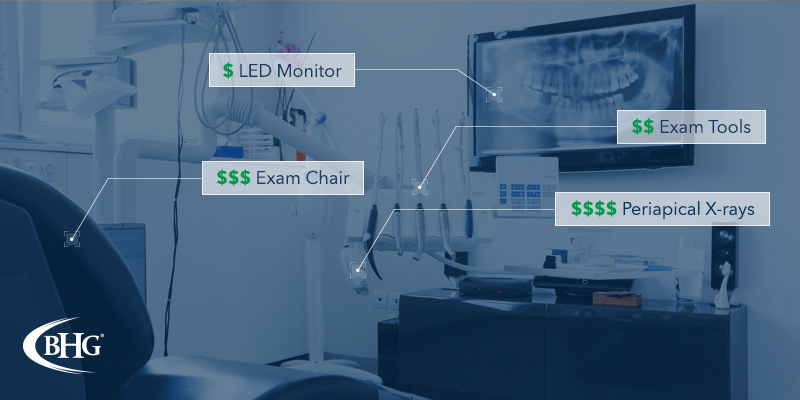 By: Keith W. Gruebele
For healthcare professionals, it's imperative to be making quick purchase decisions when replacing broken equipment or to take advantage of "limited-time pricing." While equipment and technology are necessary for doing your best work, they can also be expensive and set you on a constant chase for the latest and greatest tools.
In the complex world of dentistry, the process of purchasing new devices and technology can be overwhelming. First, you need to determine what equipment can best help your practice; then you need to choose a vendor; and finally—and perhaps most importantly—you need a way to finance your investment. Before you attend the next tradeshow or accept another vendor meeting, consider these questions to help you make the best purchase decision for your practice.
How will it differentiate my practice and boost my capabilities?
Differentiating your dental practice is key to staying competitive in your market. Having modern technology can set you apart and help you better diagnose and treat your patients. Upgrading older equipment can help create a more efficient, smarter practice.
If you're looking to increase income or attract new patients, you could consider adding new services to your office. Research what other practices around you aren't doing that you could. Perhaps adding just one new piece of equipment can enable you to perform new capabilities that you've typically referred to outside specialists.
How will it appeal to patients?
Today's consumers live in a high-tech, mobile-first, on-demand world; does your practice reflect their lifestyle? They are used to having devices in their hands, getting information instantaneously and using technology for research. Consider this, 71% of millennial patients are interested in managing their appointments; records and preventative care via a mobile app (Salesforce). You don't want to be a twentieth-century dentist practicing in a twenty-first century world.
I already have the best equipment; what else could I need?
Don't forget about your practice's digital presence and the software behind it. Customer relationship management (CRM) software is changing the healthcare industry, simplifying data for both employees and patients. CRM software allows you to best manage your relationships with patients to deliver the best treatment possible. Having an up-to-date, easy-to-use online portal where patients can easily manage their cleanings, pay their bills, and access their records can make their lives easier.
What's my return on investment?
We understand some of the price tags can be staggering and it may be uncomfortable to bite it all off at once. However, think long term. For example, an updated piece of equipment could cost you $15,000 up-front, but it can enable you to do twice as many procedures/screenings as an older piece of equipment. You could potentially treat more patients, double your billing, and further increase revenue. When looking at the numbers, you may be able to pay your equipment off and see positive returns faster than you think.
Is the investment really worth it?
As equipment gets older, it requires more maintenance to keep running at standard performance. Routinely calling maintenance specialists to make repairs takes time and money. By investing in newer, more reliable equipment you can keep it running at optimal performance. Again, this is where looking at the long term can guide a decision. Your time, money and patients are likely worth more than the hassle of routinely fixing older equipment.
Will it help my office attract top talent?
Part of staying competitive is having a great staff. While trying to recruit and hire the best talent, having the most up-to-date and advanced technology options can be a deciding factor in a potential employee's decision.
How can I utilize the equipment to its fullest potential?
Having the most up-to-date equipment can benefit your office in so many ways, but only with proper usage and training. Too often, dentists purchase the best equipment on the market, only using it to continue doing same things they have always done. Investing in training can ensure any given piece of equipment is being used to its fullest potential, further maximizing your return on investment.
What's the best way to finance?
Examine whether leasing or buying, and whether new or refurbished, makes the most sense for you. When buying, there are a number of financial options to consider, from a working capital loan to a line of credit to a credit card to vendor financing. There are many factors to consider.
If you're looking for a loan, you can either go through a traditional lender such as a bank or a non-traditional lender like Bankers Healthcare Group (BHG). Consider how quickly you need the money, APR, penalties, promotions and payback schedule to help you determine the best option.
You could also lease equipment, where you essentiality defer ownership of the asset. Lease options are often considered for shorter-term costs, rather than pieces of equipment you intend to have a very long lifetime.
Alternatively to brand new equipment, buying refurbished from a trusted provider is one way to acquire high-end equipment without breaking your wallet. Refurbished equipment can almost serve as a test run, proving that the equipment has been tested and proven to do its job.
At the end of the day, the most important thing you can offer your patients is access to the exceptional care, diagnosis and treatment. Making the right investment decisions for your practice can pay off tremendous dividends in the long run.
Keith W. Gruebele is Senior Vice President at Bankers Healthcare Group (BHG), where he oversees all loan originations. If you'd like more information about partnering with BHG, the premier provider of hassle-free financial solutions to healthcare professionals, to finance your new medical equipment with fixed rates and flexible terms, have one of our experts reach out to you directly. Not ready to take the next step? Visit our cash flow calculator to better understand whether your monthly cash flow is sufficient to meet your expansion and career goals.