New Products To See at the ADA Annual Session
The new ViziLite® autoclavable angled mirror provides improved visualization in areas that are typically difficult to see.
Sep 1st, 2010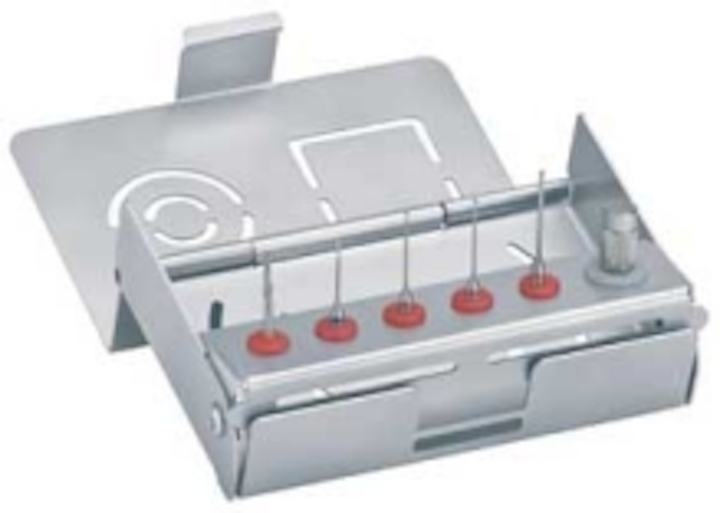 by Dr. Joe Blaes, Editor
Endo Rescue Set from KOMET
The fracture of an instrument during an endodontic treatment not only causes stress for the dentist, it also poses an increased risk of post-endodontic complications to the patient. The Endo Rescue Set provides a simple and systematic solution, providing access to the opening of the root canal and allowing the removal of the fractured instrument (rotary NiTi instruments). ADA Booths 927 and 4045, or visit www.komet-usa.com.
dentalsenders™ a 1-800-Dentist® Company
This is FREE automated patient communications. dentalsenders helps make you more money. How? The free patient communications keep patients active without adding hours of work for the staff. It's the most effective way to steadily grow a practice. It offers appointment confirmations, recall reminders, dormant patient reactivation, and more. ADA Booth 1022, or visit www.dentalsenders.com.
DUO-LINK SE Kit from BISCO
This is a universal adhesive cementation system that provides clinicians with all the necessary components to address adhesion to both the tooth structure and indirect substrates like zirconia, ceramics, lithium disilicate, alumina, and metals. The DUO-LINK SE Kit includes Duo-Link, All-Bond SE, Z-Prime Plus, and Porcelain Primer to help build a solid foundation for all your indirect restorations. ADA Booths 1019 and 2538, or visit www.bisco.com.
Bicon SHORT™ Implants by Bicon Dental Implants
This offers flexibility to dentists in challenging clinical situations. The short lengths allow clinicians to avoid vital structures and eliminate the need for many grafting procedures. Bicon short implants afford simpler and more predictable treatments, which can increase a patient's acceptance of implant treatment because the extended healing time and cost of bone grafting procedures are eliminated. ADA Booth 1224, or visit www.bicon.com/short.
Mint SCENTED High Volume Evacuator Tip by Keystone Industries
The mint scent allows patients and dental professionals to experience the soothing aroma, making their dental visit more pleasurable. ADA Booth 1318, or visit www.keystoneind.com.
O-Ring Insertion Tool by Zest Anchors, LLC
The O-ring is simply loaded into the appropriate end of the O-Ring insertion tool, and then inserted into the O-Ring cap in the denture. The use of forceps or other sharp dental instruments to seat an O-ring into its metal housing can puncture the O-ring, thus shortening its useful life. The O-Ring insertion tool has two different sizes of ends to insert either Micro O-Rings or Standard O-Rings. ADA Booth 1636, call (800) 262-2310, or visit www.zestanchors.com.
InvisalignG3 from Align Technologies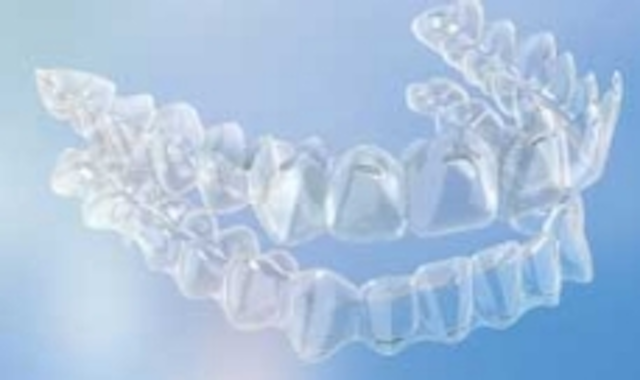 This is engineered to deliver even better clinical results. The new features are designed to make it easier for dental professionals to treat Class II and Class III cases with Invisalign. New SmartForce™ features include new variations of the Optimized Rotation Attachment and the PowerRidge™ features. There are also new versions of ClinCheck® software and the Invisalign doctor site.
ADA Booth 1731, or visit www.aligntechinstitute.com.
WebFeed™ from Demandforce
Your business data is regularly submitted to Google Places and more than 90 other sites, search engines, and Internet services for inclusion in their databases, indexes, and directories. Potential customers will see the real you when they search the Web. It's automatic, free, and part of the core service provided when you sign up for Demandforce D3. ADA Booth 1516, or visit www.demandforce.com.
Dental Film Digitizer by VIDAR
VIDAR's new Dental Film Digitizer creates quality digital images from analog dental film for primary diagnostic use. It is the only scanner available that meets U.S. guidelines for dental applications, and the digital image can legally replace the original X-ray film. The Dental Film Digitizer is ideal for dental offices that are already using digital intraoral imaging but have not yet made the conversion with their panoramic and cephalometric imaging equipment. ADA Booth 1949, or visit www.vidar.com.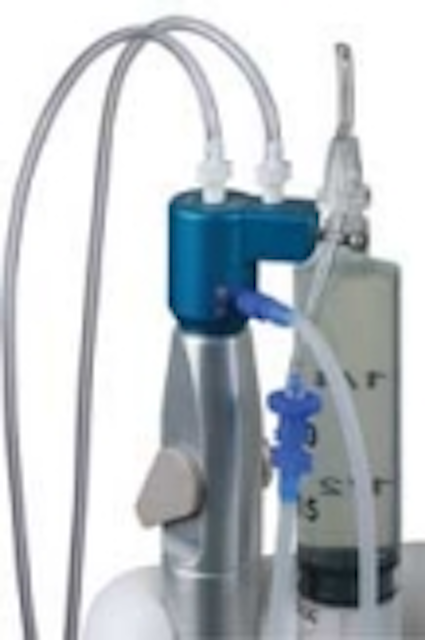 EndoVac®2 from Discus Dental
This is 100% safe, provides a 100% bacterial kill, and leads to less postoperative pain compared to other endodontic irrigation systems. EndoVac uses a pair of patented cannulas to draw irrigant all the way to working length, and then evacuate it into the Hi-Vac suction unit. With zero chance of apical extrusion coupled with 100% antimicrobial efficacy, EndoVac can provide quicker relief and faster healing for patients. It is also less expensive and easier to use than the original EndoVac. ADA Booths 2109 and 4931, or visit www.discusdental.com.
ShortCut with GingiBRAID+ Retraction Cords by DUX
What a nifty idea! A container for GingiBRAID with a built-in cutter that allows you to cut any length of cord you need. This is a real time saver. No more searching for scissors to cut the cord. GingiBRAID is a specially treated retraction cord that has great absorbency, less memory, fast acting hemostasis, and low instrument penetrability.ADA Booths 2047 and 2216, or visit www.duxdental.com.
The Midwest® Stylus™ ATC from DENTSPLY Professional
Quite simply, this high-speed air-driven handpiece changes everything. Torque and power are the primary focus in the engineering of a handpiece. Midwest engineers took a different approach and optimized speed and torque on the ATC. They designed an electronic "brain" in the control source that constantly maintains bur speed according to load. It knows when to deliver more power! You have to try this lightweight handpiece to believe it. ADA Booths 2312 and 2512, or visit www.StylusATC.com.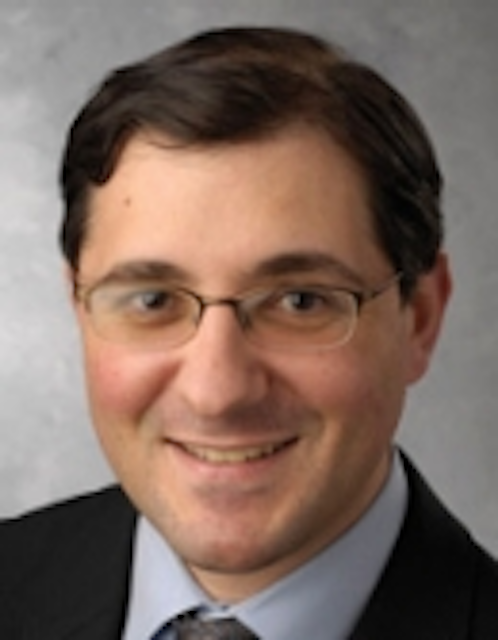 PathFile™ Root Canal Drills by DENTSPLY Tulsa Dental Specialties
This is the next generation of glide path management. It's the NiTi rotary solution for predictable canal patency that offers increased flexibility, more resistance to cyclic fatigue, and many advantages compared to manual stainless steel files. PathFile offers less canal transportation, more flexibility, and faster instrumentation time than manual K-files. ADA Booths 2312 and 2512, or visit www.tulsadentalspecialties.com.
Slix™ Non-Stick Composite Manipulation Instruments from Premier Dental
Slix stainless steel tips are treated with a revolutionary coating that provides superior non-stick properties to virtually eliminate composite sticking for easy placement, fast clean up, and exceptional durability. You'll enjoy the comfort of large, lightweight ergonomic handles with medical-grade silicone grips in 11 popular designs. ADA Booth 2519, or visit www.premusa.com.

Kodak 1500 Intraoral Camera
This is the ideal communication tool for any dental practitioner. The Kodak 1500 camera provides the visual evidence to educate patients and make more accurate diagnoses. With just one camera, you can capture still images and fluid videos, perform both intraoral and extraoral exams, and quickly display images on either a PC or video monitor. USB connectivity and option wireless capability allows you to share the docking station between several treatment rooms. ADA booth 2317, or visit www.kodakdental.com.
Smile Analysis by ProSites
This encourages your Web site visitors to review their smile and answer simple yes or no questions about their smile. Those answers, along with their contact information, are sent to the doctor's practice, where the doctor can then provide feedback about their personal smile issues and how dentistry can resolve any problem areas. It's a great way to encourage patient/visitor communication with the practice and boost appointment requests. ADA Booth number 2748, or visit www.prosites.com.
GXS-700™ from Gendex
This system is high definition radiography using the latest sensor technology that delivers real-time images of great clarity and detail that support diagnosis and treatment. With its fast high speed USB 2.0 connection, you'll save time every day. Digital images appear instantly, providing clinicians with immediate feedback. The wall-mount cradle safely stores the sensor and USB connector. ADA Booth 2903, or visit www.gendex.com.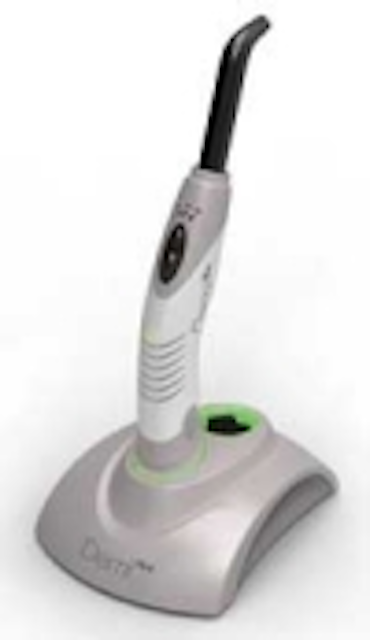 Demi™ Plus, Powered by Demetron™ Technology from Kerr
This is the next generation in premium curing lights that combines groundbreaking electromechanical technology with design advancements that enhance performance and deliver consistent cures. This light must truly be seen and tried to realize the innovative advances that Kerr has made, such as a true five-second cure, and it never shuts down because it is fan cooled. ADA Booth 3103, or visit www.kerrdental.com/demiplus.
Opalescence Trèswhite Supreme 15% from Ultradent
This features 15% hydrogen peroxide and a wear time of just 15 minutes. Opalescence PF gel technology provides outstanding whitening while helping to prevent caries, reduce sensitivity, and rebuild enamel. The enhanced tray design has a sleeker, more comfortable fit, and the convenient, preloaded trays can be worn immediately. Optimal gel quantity makes cleanup easy. ADA Booth 2928, or visit www.Ultradent.com.
A-dec 300®
This is designed for the health of your practice because every movement counts, and every detail matters. That's why A-dec 300 is setting a new benchmark for optimal ergonomics, smart efficiencies, and lasting value. By asking what's going to help you feel great at the end of every day, A-dec has arrived at a treatment room solution that ensures an easy, continuous flow that is as healthy as it is natural. ADA Booth 3124, or visit www.a-dec.com.
Vibringe Sonic Irrigation System
The Vibringe is the first endodontic sonic irrigation system that enables activation of the irrigation solution and acoustic streaming in the root canal in only one step, which improves the success rate of endodontic treatments. Due to the turbulence caused by the activation of the irrigation solution, tissue residues and debris in the finest lateral canals and tubules are loosened and transported out of the canal easily. ADA Booth 3324 (Patterson Booth), or visit www.vibringe.com.
RelyX™ Unicem 2 Automix Self-Adhesive Resin Cement from 3M ESPE
With an ongoing commitment to innovation and performance, 3M ESPE has created the next generation cement that delivers high adhesion, resistance to discoloration, long-term stability, and virtually no post-operative sensitivity. The syringe delivery system saves treatment with easy handling and flexible dose dispensing. ADA Booth 3717, or visit www.3MESPE.com/RelyXUnicem2.
Mojo™ Veneer Cement by Pentron Clinical
This helps you create a seamless, natural-looking smile. Mojo™ Veneer Cement is a light cure, esthetic cementation system designed for use with porcelain, ceramic, and composite veneer restorations. This ideal cement offers two very important features: try-in gels that consistently match the polymerized cement, and no detectable shade shift. ADA Booth 3512, or visit www.Pentron.com.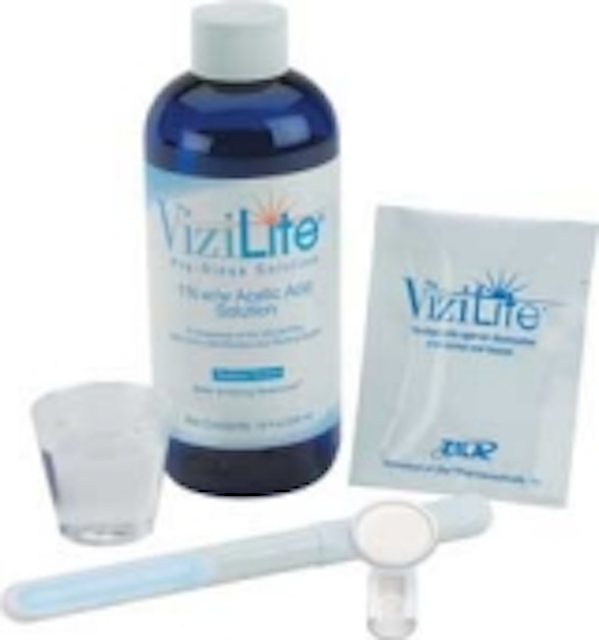 ViziLite mirror from Zila
The new ViziLite® autoclavable angled mirror provides improved visualization in areas that are typically difficult to see. Enhance the early detection program in your practice with an examination that is simplified for you because the mirror attaches directly to the top of your ViziLite lightstick retractor, which reduces the need for multiple instruments. ADA Booth 4121, call (800) 228-5595, or visit www.zila.com.
Estelite® Flow Quick (Medium Flow) and Estelite Flow Quick High Flow from Tokuyama Dental
These are universal supra-nano-filled resin composites that offer a choice of two optimal flowabilities, superior esthetics, ideal handling, and excellent gloss and polishability, all in one system. They build on the proven success of RAP technology and provide an extended working time and quicker curing time. ADA Booth 4229, or visit www.tokuyama-us.com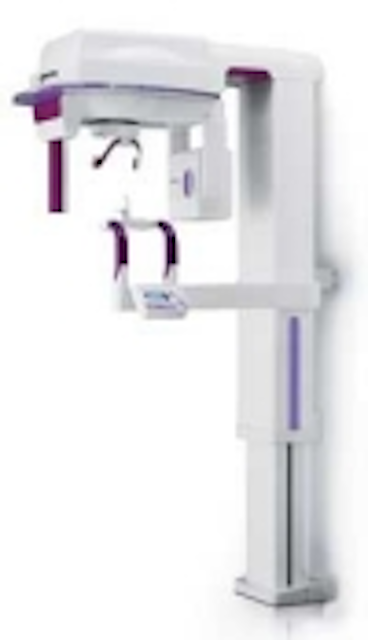 .
HYPERION Panoramic Imager from MyRay
HYPERION is the entirely new digital panoramic machine that was created to simplify the entire radiograph acquisition process. HYPERION features innovative Morphology Recognition Technology (MRT), which automatically identifies patient size and all parameters required to ensure correct X-ray exposure. ADA Booth 4636, or visit www.myrayamerica.com.
Zimmer® Collagen Capsules and Zimmer® Collagen Wedge by Zimmer Dental
The Zimmer Collagen Capsules (the industry's first-ever bone-shaping membranes) support focused bone augmentation, and can be used in crestal and lateral sinus lift procedures. These unique capsules are well suited for repairing tears to the Schneiderian membrane, and efficiently retain grafting material during socket preservation and repair procedures. The shape-retaining Zimmer Collagen Wedge can be used for bone defects and ridge augmentation procedures, and is also suitable for oral wound healing applications. ADA Booth 4438, or visit www.zimmerdental.com.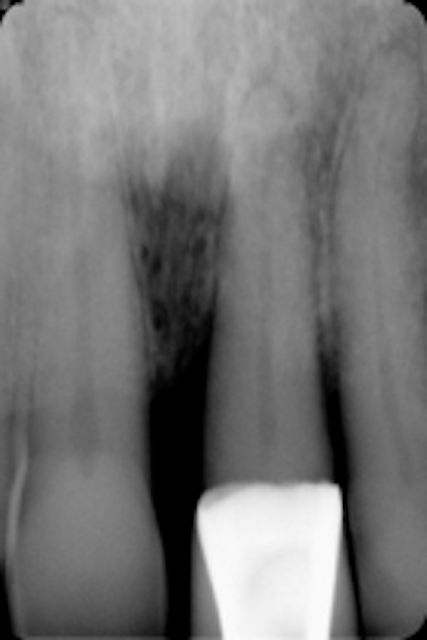 Suni 3-D HD by Suni Medical Imaging
The Suni 3-D HD is the only small field-of-view 3-D Cone-Beam CT (CBCT) system for the dental and endodontic markets designed for affordability and high-definition images. This system has a 5x5 cm field of view and a .08 voxel size, which provide image definition and anatomical landmarks that cannot be seen by traditional 2-D imaging. The HD system can be upgraded to include a panoramic imaging sensor should the need dictate. This is exceptional technology at a very affordable price. ADA Booth 4731, or visit www.suni.com.
More DE Articles
Past DE Issues