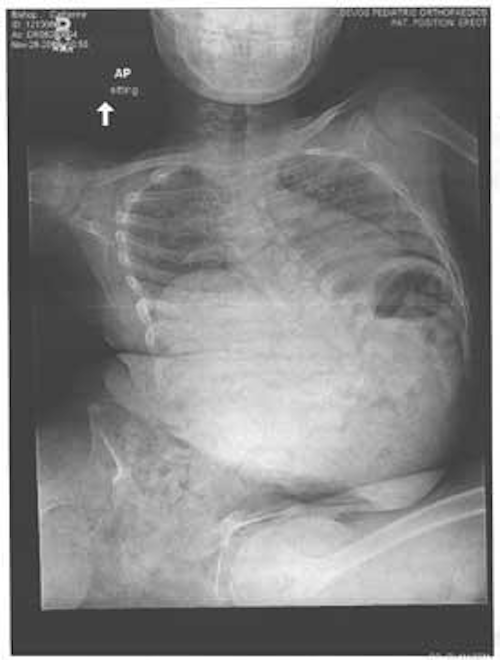 Brian Nylaan, DDS
For more on this topic, go to www.dentaleconomics.com and search using the following key words: Single Tooth Anesthesia system, spina bifida, anesthesia, Dr. Brian Nylaan.
During the last nine months, the Single Tooth Anesthesia system (STA) has brought smiles to my patients who can now be spared the dreaded numb lip/numb tongue experience. Its benefits goes well beyond that, but it took my encounter with Catherine, an 11-year-old patient with spina bifida, to let me really see the impact dentistry and STA can have on one's life.
Catherine was brought to me by her foster parents, Jan and Harold Woods, facing the biggest challenge of her life. Her affliction was compromising her internal organs to the degree that she required corrective surgery to have any hope of continuing to live. Her surgeon mandated that if he was to be successful placing the titanium rods along her spine to straighten her back and increase the volume in her thoracic cavity, her body must be disease-free. Both he and her foster parents knew the oral cavity was going to be a challenge.
Catherine came to see us with a poor dental background and had no real desire to be treated. However, one of her many over-retained primary teeth became painful, giving us the "in" we needed. Harold brought Catherine in for an appointment with me, knowing if I didn't succeed and surgery was delayed, she could die.
With her in her wheelchair and me on my knees, I explained to her how my "nummy pen" would make that tooth sleepy and allow me to push it away from her gums. We used the non-threatening nature of the STA to anesthetize the four teeth for their removal, each time getting a little larger opening from our previously nervous patient. In fact, after their completion, Catherine had opened to the degree that I identified three more teeth that required extraction — and she was the one who encouraged us to get it done.
When I came out and told Harold we had extracted seven teeth, he just about fainted. Just days before major back surgery, my staff and I did our part to make it happen. STA was the tool that made us successful. Without our successful treatment, we don't know if Catherine would be here today. Truly, STA technology saved her life.
Dr. Brian Nylaan has practiced in Grand Rapids, Mich., for the last 24 years. He and his team enjoy exploring new technologies to improve the quality of care for their patients. He can be reached at bnylaan2@comcast.net.