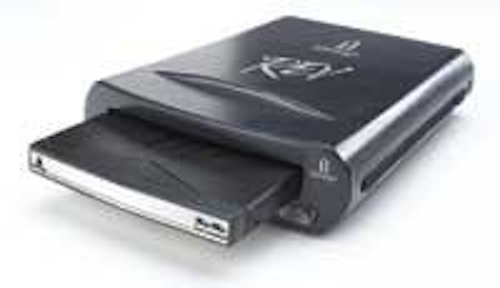 Paul Feuerstein, DMD
One frequent scenario for a general practitioner is the referral of patients to specialists. The situation often is simple. For example, a patient presents in pain with impacted third molars or a totally nonrestorable tooth and has to be sent to an oral surgeon. The patient receives a periapical radiograph that may or may not show the entire tooth, a pre-printed slip is filled out, and the patient is sent on his merry way. Some offices take the additional step, call the surgeon, and make the appointment for the patient. There is a high compliance with this type of referral.
Then, of course, there are those referrals that patents tend to view as "elective," like periodontal referrals. Of course, they are elective only because patients tend not follow through. General practitioners bang their heads against the wall when, after all the explanation in the world — drawings, photos, radiographs, and brochures — the patient leaves the office with a referral slip and never makes that call. In many cases, it's the practitioner's fault for giving a superficial explanation and assuming the periodontist will explain the rest. And what about the specialist? What information is he or she given in advance of the patient?
I've found a simple system that's received rave reviews from both patients and specialists. Many offices send a detailed letter to their patients that reviews some clinical findings and treatment options. In the body of the letter, there may be a line or two that expresses the need for referral to the specialist. This puts the honus on the patient to make that contact. The trick is to send a letter directly to the specialist and send a copy to the patient. The letter contains a review of the findings written in lay terms that the patient will understand. At the end of the letter, you simply state, "I am sending a copy of this to the patient. He (or she) will be calling your office to set up the appointment and will reference this letter." Essentially, you're indirectly manipulating the situation— for the patient's benefit, of course. The letter should be written simply, more for the patient than for the specialist. In fact, in some situations, I put a Post-it note on the specialist's copy with some other details that are beyond the scope of the patient. The patient is now part of the referral process and knows that you sent the information. Most patients feel compelled to make that call since you told the specialist they would be coming. In some situations, I add the line, "Please call this patient when you receive this letter." However, I prefer the patient does it to reinforce the commitment. And, if they do come in to your office and have not made the contact, they are usually apologetic, especially when you present the copy that you saved in the patient's file. If you want to badger them, you can even play embarrassed: "I don't know what to say — I sent that letter to Dr. Soandso and he was expecting you." Ah, the guilt!
If you have taken any digital images, include them to further reinforce the letter's impact. Some practice management systems as well as digital radiography and imaging products have "template" letters that allow dentists to drop an image in with the click of a mouse. I prefer to customize the letter to each individual situation, using the software to fill in the patient's name and the referral office (if it is in our database). With a little help from Microsoft Word, you can create you own basic template or do this manually. For starters, however, you must know the location of the image in the computer. Or, be able to bring it up on a Windows screen so you can "copy and paste" it. Word does have a function at the top toolbar called "insert/picture/from file" However, if you use that to insert an image, it can come onto to page in the wrong place, or be too big or too small. Here is the trick: Insert a "text box" where you want the image to appear. Then, left-click inside that text box once so you have a flashing cursor, go to the toolbar menu, and then insert the picture. Windows will fit that image right into the box you have created. You can then resize the image and the box as well as move it around the document.
One key here is to get the letter out as soon as possible after the patient has been seen, as we are all aware of their retention. There are many variations on this theme; the point is to use your technological resources in as many areas of the practice as possible.
Dr. Paul Feuerstein installed one of dentistry's first computers in 1978. For more than 20 years, he has taught courses on technology throughout the country. He is a mainstay at technology sessions, including annual appearances at the Yankee.Dental Congress, and he is an ADA Seminar series speaker. A general practitioner in North Billerica, Mass., since 1973, Dr. Feuerstein maintains a Web site (www.computersindentistry.com) and can be reached by email at drpaul@computersindentistry.com.
---
NEW TECH
Iomega Rev — From the people who brought you Zip disks, the Iomega® REV™ drive gives you removable storage with hard disk performance that's up to 8 X faster than tape. With compact, rugged 35GB disks that can store up to 90GB of compressed data you can back up all your files, protect your system and SAVE EVERYTHING™. It includes Iomega Automatic Backup Pro and Norton Ghost for full system image backups and restores directly from your REV disk for the fast and easy backup of an entire system. For more information, visit www.iomega.com.
Air Techniques Acclaim Digital Intraoral Camera System — The Acclaim intraoral camera is engineered to provide sharp, clear, true-to-life images. Its fixed-focus lens offers a broad depth-of-field, bringing all objects between 5mm and 50mm into sharp focus. This enables the camera to finely detail a section of a single tooth or an entire arch. The ability to freeze and unfreeze images on the camera allows single-handed operation.
Acclaim can be integrated into any practice and can easily replace any existing camera system. For more information, contact Air techniques at (800) AIR-TECH, or visit their Web site at www.airtechniques.com.
DentaVu! on demand TV services by Entara Dental Media Inc. — This service provides dental offices their own cost effective communication, education and entertainment solution - an on-demand TV service designed with dentists in mind, DentaVu!'s user friendly interface allows patients to choose short programs from BBC Worldwide and MagRack or movies from Alliance Atlantis, Turner, United Artists and MGM. Utilize video from DentaVu! to assist patients in understanding treatment options and educate on oral health issues. Increase practice revenues by communicating referral programs or cosmetic treatment options in a video format. All titles are licensed for use in dental offices. For more information visit www.dentavu.com, email info@entaramedia.com, or call 204.489.7209.
Hawking Technology Hi Gain Omni Dir-ectional Antenna (H-AI6SI) — Those of you who are excited about wireless networking will be equally excited about this tool from one of the top names in wireless technology. This antenna, which attaches to the connector of your wireless access point or network adapter, boosts your wireless signal strength from 2dB (standard) to 6dB! By increasing the strength of your antenna, your wireless network distance, signal strength, and performance are significantly improved. The company has an array of high- performance wireless network products at reasonable cost. For more info, go to www.hawkingtech.com.