Just say Yes! to enhanced visualization systems
Magnification tools and intraoral cameras are an essential investment for your practice.
Feb 1st, 2003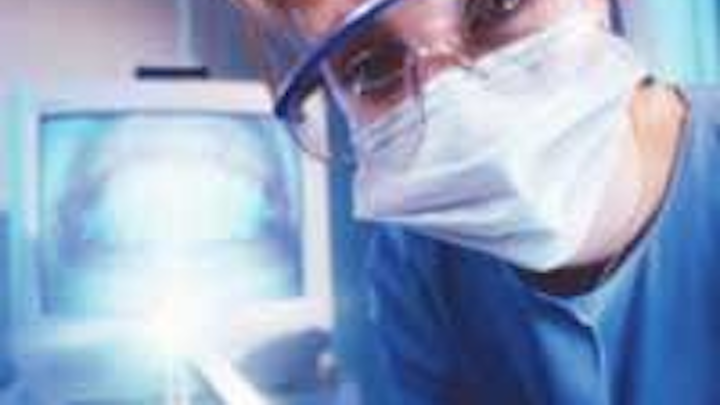 by Arturio Garcia, DDS
Dentists are always looking for better ways to enhance their technical skills and to communicate their acumen to their patients. Performing technically superior dentistry is immensely satisfying for the practitioner; however, the ability to communicate this expertise to enhance case acceptance and provide patients with superior care and service makes everybody happy.
In my opinion, the most important primary investments a dentist should make are:
1. Improved visualization for the dentist (loupes, microscopes, intraoral cameras, digital cameras, and digital X-rays).
2. Improved visualization for the patient (intraoral cameras, TV monitors, computer displays, digital cameras, digital X-rays, imaging software).
In other words, your first and best investment will greatly improve your ability to see a case and also will give your patients the ability to view what you see as well. Visual enhancement on both ends of the equation — the doctor and the patient — helps create excellent communication between the patient and the dental office.
Dentists can dramatically improve their diagnostic and technical abilities with the use of visual enhancements. Most practitioners now incorporate loupes into their armamentarium. Wearing loupes makes an immediate and permanent improvement in a dentist's technical abilities. It's a good starting point with a short learning curve. The only drawback is when you discover how hard dentistry was before you had loupes. Talk about a humbling moment! A loupe user, once smitten with the magic of magnification, wants more magnification. Unfortunately, there is a practical limit to the amount of magnification that loupes can provide.
The next step in enhanced visualization in the operatory is a dental microscope. Dental microscopes have the advantage of varying levels of magnification (steps or zoom). They provide coaxial lighting (light in the same direction as the line of view) and allow for ideal posture for practitioners. S-video or digital camera attachments provide crystal clear examination, diagnosis, and documentation. The dental microscope is the ultimate instrument for intraoral examination, diagnosis, and treatment. This unparalleled combination of features makes the dental microscope a must-have for the restorative dentist.
Loupes and dental microscopes are not just for surgery anymore! They are a fundamental part of quality restorative treatment.
Patient communication improves dramatically when you use color pictures to explain and support your findings and treatment plan. There is no better way to demonstrate a patient's condition and your solution than by using color pictures and digital X-rays. They say that a picture is worth a thousand words — I say that a good picture is worth at least a $1,000!
When it comes to using pictures, the bigger the better. We use intraoral camera photos, digital X-ray photos, and extraoral face and smile pictures in our consultations. We also use a 42-inch plasma screen in our consultation room to make the "truth" as big and bold as possible.
Our patients' reaction to this visual education process (the consult is mostly pictures with an accompanying brief narrative) are amazing. When we consult with our patients, we set out to first educate them about their situation, with a goal of making the problem and its solution tangible and real for them. Then, we can discuss the appropriate treatment and, finally, finances.
Discussing solutions or finances before patients have a firm grasp of the reality of their condition is a fatal mistake. Patients must understand the magnitude of their condition so that the treatment (and its cost) will seem reasonable. Lots of high-quality color pictures are essential to a successful consultation. That's why imaging works so well when discussing an aesthetic and functional rehabilitation or routine restorative care. Once patients understand the reality of their situation, it is time to show them that you can confidently handle their case. The best way to do this is to maintain a supply of before and after photos of successful cases that demonstrate your expertise and the happy outcome for previous patients. Pictures are helpful for complicated cases or for new patients; in short, they are helpful for all cases.
Enhanced visualization leads to enhanced communication, but it all starts with the dentist. When dentists make the commitment to enhance their vision, they are making a commitment to excellence, both in their skills and in patient communication.
Visual enhancements aid both patient and practitioner.