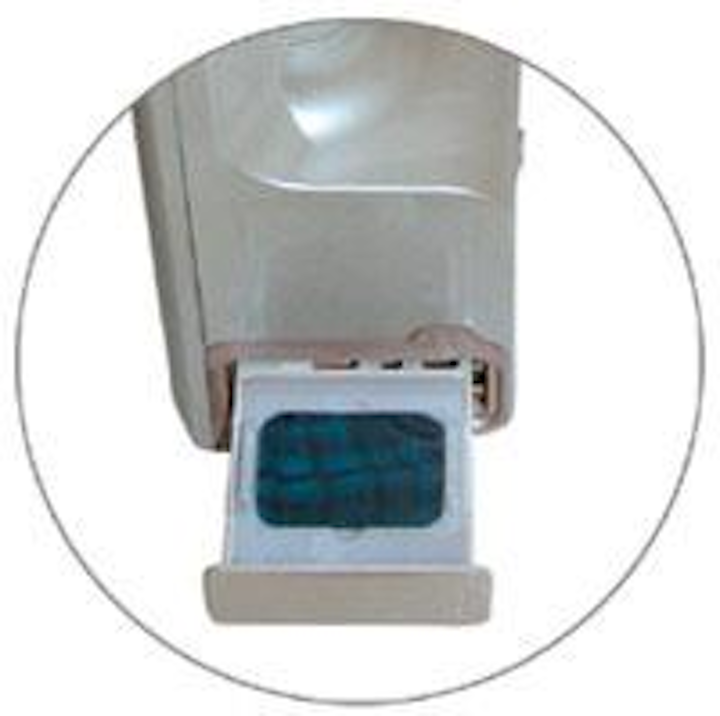 TPC 15"LCD screen with x-ray viewer. This unique monitor has a slide out "drawer" in which a traditional radiograph is placed. The image is projected on to the screen for easy viewing and can be saved into a digital format. The fully functional monitor has internal storage allowing image comparison. mirror images and more. The company has an array of high tech products on the web site tpcadvancedtechnology.com.
Camrex 191 intraoral camera. This low cost camera offers a simple solution for an office looking for basic patient education. At only 40 grams, and using 6 white LEDs, the camera has a built in feature that will freeze up to 4 images. Its images are best at closeup and its handle design allows it to fit in a standard handpiece bracket. www.dentamerica.com
Radii curing light.This cordless curing light combines high output (1400 mW/cm2), portability (5.4 oz) and long battery life with a very low cost, listing under $700. The unit, which includes a built-in radiometer in the base, now has optional light guides, ranging from 8-12mm in diameter, extend the range for hard to reach areas of the mouth. www.sdi.com.au.
---
Next month, Dr. Feuerstein discusses:
* Touch screen data input monitors
* Tablet PCs
* Virtual keyboards