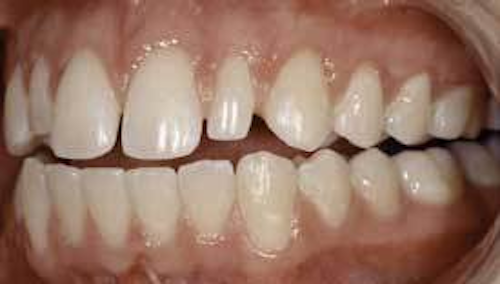 A hidden benefit of Accreditation in the American Academy of Cosmetic Dentistry
by Stephen R. Snow, DDS
Haven't you always admired those gorgeous clinical photographs that appear in Dental Economics®, the Journal of Cosmetic Dentistry, and other publications that promote excellence in dentistry? Have you wanted to take photographs like that yourself? It might seem like a daunting chore when you already have so much on your plate: running a practice, managing a staff, and serving patients. This, of course, is in addition to time spent with your family and on your personal life.
All this might seem like too much. That's why you should become Accredited in the American Academy of Cosmetic Dentistry. While you may not pursue Accreditation to become a great photographer, you might be surprised to learn that you can gain solid photography skills in your quest for Accreditation. Photography is such a big part of my practice and life that I cannot imagine what I would do without it.
The AACD provides an opportunity for dentists to share insights, procedures, and techniques to improve their ability to deliver esthetic dental care. In addition to an educational forum for like-minded clinicians and a resource for interested patients, the academy also has established a standard of excellence to measure proficiency in the delivery of esthetic clinical procedures. This standard is Accreditation. The credentialing process represents a personal and professional journey of commitment, improvement, and dedication.
As a part of the Accreditation process, candidates are required to successfully complete cosmetic dental treatment for five patients who require specific esthetic procedures. Of course, the first task is to serve each patient by delivering superior treatment. Then, clinicians submit pretreatment and posttreatment photographic images of the five case types to the Accreditation board (Figures 1 and 2).
This panel of evaluators reviews the images to judge the expertise applied in delivering treatment. The first impression of clinical skill and knowledge made by each candidate, therefore, is via photographic images. Clearly, it is critical to submit excellent images that accurately reproduce the high level of treatment rendered on behalf of each patient. It does not matter how well the dental procedures are performed if the photographic images are of poor quality (Figure 3). The quest for Accreditation often begins with the pursuit of excellence in dental photography.
You might need a bit of practice to master the skills and techniques required to predictably and effectively use intraoral photography on a day-to-day basis in your dental practice (Figure 4).
I learned that intentionality and determination were necessary to achieve dependability, consistency, and efficiency in incorporating dental photography in my office. Our entire team adopted a "zero error" paradigm - getting the care provided right the first time while maintaining a standard to which we held ourselves accountable. We realized that achieving excellence in clinical dental photography was a metaphor for success in Accreditation. The same "focus" was required to master the clinical procedures for excellence in cosmetic dental treatment, too.
Initially, intraoral dental photography might seem to be an unwanted or burdensome chore - tolerated now, but readily abandoned later. You might not initially recognize the tremendous benefits that justify the photographic effort. A quick exploration of opportunities reveals that the rewards are substantial.
From a medicolegal perspective, there is no question that dental photography has become a crucial component of the standard of care in documentation and diagnosis before dental treatment. Pretreatment photographs provide evidence of the status of pretreatment conditions. Submission of images to insurance carriers helps justify the delivery of requisite treatment modalities and improves reimbursement.
Dental photography provides the most immediate and effective method for visual communication. The patient and clinician can observe and discuss any problems as they review images. Enlarged photographs using macro lens magnification, large screens, and zooming capability allow increased visualization.
For patients, this often means recognizing problems they might have overlooked previously. While patients can easily express dissatisfaction with their smiles, they can have difficulty discerning and conveying exactly which elements contribute to their disappointment. Repeatedly, photographs have come to my rescue by helping me understand exactly what each patient is trying to achieve.
For me, dental photography has provided several additional advantages. Magnification and improved visualization have combined to provide comprehensive diagnosis and treatment delivery. I enjoy the luxury of reviewing a case and planning treatment strategies when the patient is not in the office.
I readily duplicate images and distribute them to colleagues for interdisciplinary treatment consultation. Through the use of photographs, it is easier to collaborate with referring specialists. This enhances my practice's success by reducing misunderstandings.
Have you ever struggled to get a great esthetic match with laboratory-fabricated restorations? With proper techniques in exposure and color control, the dentist can capture, study, and determine subtle nuances in shade matching.
Beyond hue, chroma, and value, photographs also reveal individual characterizations in tooth translucency, anatomy, texture, luster, contour, proportion, and arrangement. Describing these elements to a technician with words alone can be elusive, if not impossible.
Supplementary images, therefore, become an indispensable part of the documentation and prescription for laboratory fabrication of indirect restorations. The esthetics of resulting restorations can become more predictable with reduced need for adjustments and remakes. While meeting the medicolegal standard of care, improving diagnosis, and increasing treatment predictability are direct benefits of implementing dental photography in daily practice, the most important rewards are relational. As I review diagnostic photographs with patients, my credibility grows in their eyes. Diagnoses become more understandable.
Recommendations seem more appropriate. Adjunct pre-prosthetic treatment is often considered, and acceptance of appropriate treatment modalities is enhanced. The delivery of care is now more accurate and predictable. My team and I can use these elements to ensure that we address our patients' expectations.
Our treatment successes have generated a positive image for my practice, as well as for dentistry within the community. Inevitably, satisfied patients have led to increased referrals as well as profitability.
Beyond the emotional and financial rewards, the application of dental photography in the pursuit of Accreditation has encouraged me to incorporate routine self-assessment. As I advanced in my photographic and subsequent evaluative abilities, I could not help but improve my diagnostic and clinical abilities.
Because excellence - not perfection - is the goal, I have learned to maximize results by taking the brief moment of extra time or by making the little extra effort in a technical step that can make a difference. The end result is superior dentistry in which everyone - especially the patient - is the ultimate winner.
Do you remember what a patient looked like before you worked some clinical magic? Does the patient? Capturing images that show the improvements is a profound way to demonstrate your clinical skills and deepen a patient's appreciation for your efforts. Had I never chosen to pursue AACD Accreditation, my clinical life would have been less rich and certainly less rewarding than it is today.
I encourage you to join those dentists, like myself, who have walked that path before you. As you develop an excellence in photography and subsequently with your cosmetic dental skills, do not be surprised if you discover that the journey may be the most worthwhile endeavor of your professional career.
Stephen R. Snow, DDS, is an Accredited member of the American Academy of Cosmetic Dentistry. He is a published author who lectures internationally on smile design, cosmetic treatment techniques, and digital technology. He is on faculty at the UCLA Center for Esthetic Dentistry and is director of P.E.R.F.E.C.T. Perspectives Advanced Dental Seminars. Dr. Snow maintains a full-time private practice in Danville, Calif., that emphasizes cosmetic restorative dentistry. Contact Dr. Snow at ssnow@perfectperspectives.com.