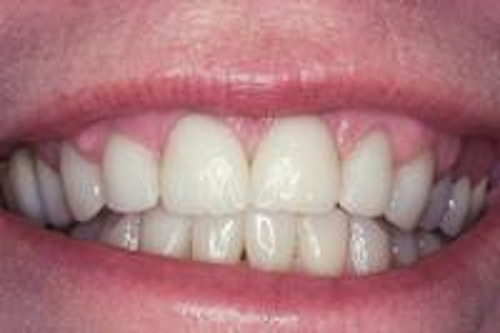 John W. Farah, DDS, PhD
The editors of THE DENTAL ADVISOR™ proudly bring you the "Shared Secrets" column. Every other month, we will feature dental products and equipment that have received top ratings in THE DENTAL ADVISOR™. Take your practice to the next level with the help of our "Shared Secrets."
Cerpress SL
Leach & Dillon Products
(800) 535-2633 www.leachdillon.com
+ + + + + 98%, Vol. 19-10
Editors' Choice — Product
Cerpress SL is a pressable ceramic system for single-unit, metal-free restorations. This low-fusing, leucite-reinforced ceramic is indicated for anterior and posterior crowns, inlays/onlays, and veneers. Restorations may be fabricated completely of Cerpress SL or overlaid with Sensation SL low-fusing porcelain and stains. Both materials are available in a variety of shades, including extra-light "Hollywood" shades and various opacities that allow dentists to treat a wide range of clinical conditions.
Cerpress SL produces an excellent, life-like appearance with shades true to those requested. At five years, the fracture rate is less than 2 percent and wear resistance rates are excellent.
Elipar FreeLight
LED Curing Light
3M ESPE
(800) 634-2249
www.3MESPE.com
+ + + + 1/2 93%, Vol. 19-10
Editors' Choice — Equipment
Elipar FreeLight LED Curing Light uses LED technology for efficient intraoral light polymerization. The light is cordless with a charger/base and provides about 45 minutes of use with a two-hour charge.
The unit emits light in the 440-490 nm range, curing materials with a camphorquinone initiator. Time settings of 10 to 40 seconds may be selected. Elipar FreeLight LED Curing Light is lightweight, quiet, and portable.
Core Paste Syringeable
Den-Mat Corp.
(800) 445-0345
www.denmat.com
+ + + + 1/2 93%, Vol. 19-10
Core Paste Syringeable is a new delivery system for Core Paste composite core material. This system utilizes automix cartridges for direct intraoral placement and is available in a self-cured white or a dual-cured enamel shade.
The white material is readily distinguished from tooth structure, while the enamel shade is designed to enhance the aesthetics of translucent restorations. Working and setting times are nearly optimal, and clinicians find the material to have enough body to hold its shape. The final surface is smooth and easy to prepare with few voids.
Note: For information on the "Shared Secrets" lecture seminars or to subscribe, contact THE DENTAL ADVISOR™, 3100 W. Liberty, Ann Arbor, Mich., 48103, by phone at (800) 347-1330, by email at info@dentaladvisor.com, or through www.dentaladvisor.com.
John W. Farah, DDS, PhD, and editor of THE.DENTAL.ADVISOR™, maintains a full-time dental practice in Ann Arbor, Mich., and lectures internationally on dental products, materials, and equipment. John M. Powers, PhD, and editor of THE.DENTAL.ADVISOR™, is a professor of restorative dentistry and biomaterials at UT Health Science Center at Houston. He also is director of the Houston Biomaterials Research Center.