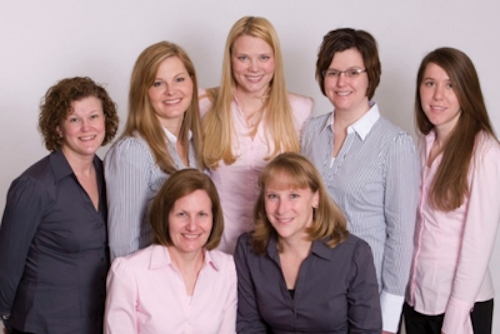 By Marc Herman, DDS
But be sure BPA is not causing you harm
For more on this topic, go to www.dentaleconomics.com and search using the following key words: resources, recycle, bisphenol-A, BPA-free, polycarbonate, Dr. Marc Herman.
In a dental office, it is difficult to be 100% green. But many advances have been made and the same common sense approach at home can be carried over to the office.
The goal is to reduce the impact on our health and natural environment. We do this by efficiently using energy and water, and by protecting the team's health and safety. We also do this by reducing waste and pollution.
Patients should also be aware that health issues, changes in diet, accidents, operations, medications, lack of sleep, stress, and weight variations might be due to one's teeth and gums. Dentists should look at the individual as a whole, and not just be a tooth doctor.
In terms of the workplace, dental offices should strive to be paper-free, use digital charts and radiographs, and low- energy computers and monitors. With digital radiographs, harsh chemicals do not reenter the water system. The office should be cleaned with nontoxic chemicals. Amalgam separators are the law in many states.
Paper used in fax machines is a waste. Call businesses that send faxes that do not concern you, and ask them to stop sending the faxes. Reuse paper from fax transmissions as scrap paper, or reuse the blank side in the fax machine.
Ask patients for their e-mail addresses and offer them the opportunity to receive reminders by e-mail. Not paying for postage and reminder cards will reduce your overhead. Use one envelope if you are sending material to a family. Use double-sided copies to reduce paper. Place your printer in draft mode to save ink. Don't forget to recycle paper and buy recycled paper and goods for office use.
Low-flow toilet models or dual-flush toilets reduce dependence on water. Try to always use all-natural, eco-friendly products and services. Go to the highest-quality laboratory in your area that uses nontoxic, metal-free, or pure gold restorations. Reduce dependency on water, soap, and paper towels. Aerators restrict the flow of water and can easily be installed in sinks. We must become more aware of conserving natural resources in the office.
Do as much as you can electronically to save resources and money. Turn computers off at night and/or place them in sleep mode. This saves energy. Unplug televisions when not in use. Replace incandescent lights with compact fluorescent lightbulbs. They last longer and produce less heat.
When lightbulbs are burned out, they should be treated as hazardous waste and disposed of in the same manner as other harmful waste products. Batteries and printer cartridges should be recycled or disposed of properly. Motion detectors for room lighting are another efficient use of energy.
When purchasing office products, look for green products. Reducing your dependence on the environment has the added bonus of reducing operating costs. It is not just good for the environment, it makes financial sense, too.
Some dentists have green offices but may be using compounds that could cause harm. Bisphenol-A is an ingredient used in chemical compounds that line the inside of products, and is a major component in polycarbonate plastics.
BPA is found in clear plastics such as baby bottles and toys, food containers, and sports bottles. It has been associated with adverse health effects, such as cancer and heart disease. Once ingested, BPA can interrupt proper hormone functioning, alter genes, and obstruct development. Since children's bodies are developing, effects are more pronounced on them than on adults. Usually, items with a number "7" on their bottom contain BPA. How does BPA get into your body? The chemical bonds in BPA fall apart and leach into foods within the container. This takes place over time and can be accelerated with heat.
Dr. Rafael Bowen introduced the first effective resin-based dental composite in the 1960s. Composites are materials consisting of an organic resin matrix that reinforce inorganic filler and a silane-coupling agent. Other monomers found in composite resins include bisphenol-A dimethacrylate, ethylene glycol dimethacrylate, and triethylene glycol methacrylate. Initiators and stabilizers round out the composition of the material.
Composites are applied in a soft form and are polymerized with a visible light. Composites without the filler and coupling agent are used as sealants. Sealants "seal out" decay by covering the pits and fissures of a tooth.
Since its inception, we have witnessed the development of macrofill, midfill, microfill, mid-hybrid, flowable, and mini-hybrid composites. Many of these composite dental fillings, though, contain BPA, bis-GMA or bis-DMA. Bis-GMA and bis-DMA may hydrolyze to form BPA.
In 1996 at the University of Granada in Spain, Nicolas Olea reported detectable levels of BPA in patients' saliva treated with dental sealants. BPA was found ranging from 3.3 to 30 ppm. In 1999, Arenholt-Bindslev found BPA ranging from 0.3 to 2.8 ppm immediately after sealant placement.
No BPA was found at one-hour and 24-hour intervals. In 2000, Fung found BPA in saliva samples one hour and three hours after application. The range of BPA was 5.8 to 105.6 ppb. No BPA was found after 24 hours' postapplication.
In 2004, Takeuchi found that BPA is related to ovarian disease in women. Moriyama in 2002 and Zoeller in 2005 found a relationship between BPA and thyroid action. Wetherill in 2002 found an association between BPA and prostate cancer.
Recently, Suffolk County in New York prohibited the use of bisphenol-A in bottles for children three years of age and younger. Canada banned the use of BPA from children's products in 2009.
Many companies are producing BPA-free products. A study published in the Journal of the American Dental Association in 2006 found some dental products leach BPA and could result in low-dose exposures within the range in which health effects have been seen. A busy cosmetic practice that places composite restorations each day could expose the dentist and team members to hazardous materials.
It is important to note that the ADA tested the blood of dentists who had dental sealants on their teeth and those who did not. BPA was not found in any of the blood samples from either group. This suggests that, if BPA is leached from dental sealants, it is not detectable in blood tests. The ADA's stand on the issue is that BPA does not present a hazard in sealants or composites.
One company that has developed a material without bisphenol-A is Heraeus-Kulzer. It has developed a composite material for anterior and posterior teeth that is BPA-free. Venus Diamond, a nano-hybrid composite, has 23 shades, low shrinkage, and advanced mechanical properties.
A new matrix and filler system allows for exceptional strength and low-shrinkage stress. Unlike the chemical composition of most composites, which are largely bis-GMA based, Venus Diamond is a patented non- bis-GMA (glycidyl methacrylate), TCD urethane monomer that is bisphenol-A free. While providing optimum filler density and high wear resistance using nano particles, color adaptation, ease of polish, and an enduring shine can be accomplished. A dendritic molecule allows sculpting and detailing until curing.
Not only is this product pleasing to the dentist and patient, it is also healthier. BPA may leach from dental products after placement. In studies, no BPA has been found in blood samples. This indicates there may be no systemic risk; however, now that we have materials that are BPA-free, a smarter, less risky approach may be to use materials that do not contain BPA, bis-GMA, or bis-DMA.
When going green, be sure you concentrate on the health of the environment, but don't forget the health of patients, the dentist, and team members.
Note: Dr. Herman received no remuneration from Heraeus-Kulzer.
Dr. Marc Herman is an attending dentist at North Shore University Hospital in Manhasset, N.Y. He is chief of the divisions of practice administration, craniomandibular disorders, and general dentistry. In 2001and 2002, he served as president of the American Academy of Dental Practice Administration, and is currently AADPA treasurer.
More DE Articles
Past DE Issues