Preserving history in his hometown
Dr. Gene Atkinson estimates he recently worked nine or 10 months and made an average of $2 per hour. While some might be disgruntled about the low wages, Dr. Atkinson is thrilled.
Jan 1st, 2005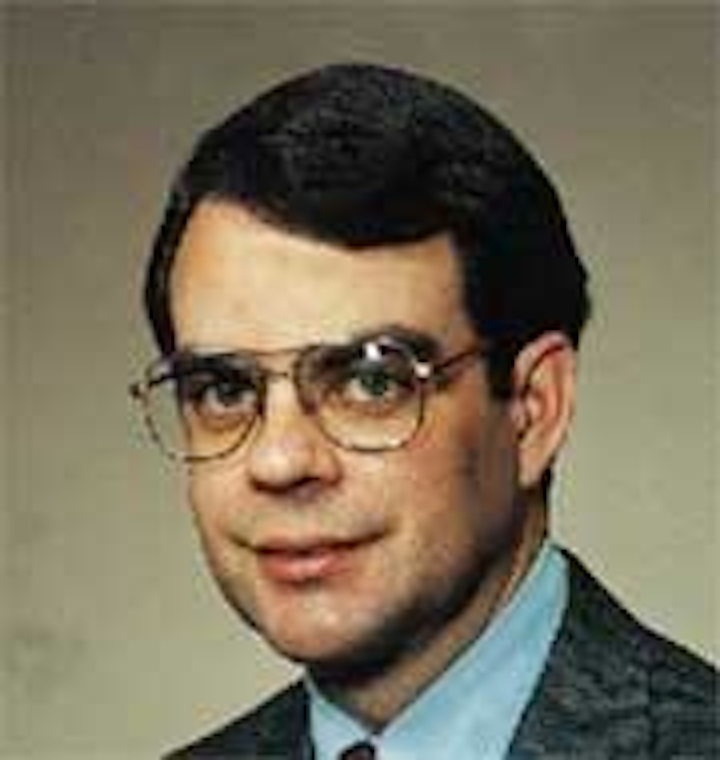 Kevin Henry, Managing Editor
Dr. Gene Atkinson estimates he recently worked nine or 10 months and made an average of $2 per hour. While some might be disgruntled about the low wages, Dr. Atkinson is thrilled.
What began as a cleaning task soon turned into a hobby as Dr. Atkinson spent many nights piecing together a 128-page pictorial history book on his beloved hometown of Orangeburg, S.C. The small town - population 13,000 - has been home to Dr. Atkinson for all but two years (when he was stationed in the Air Force) and its charm and history has pushed him to preserve the town's history.
Intrigued by some older pictures of the town he discovered shortly after the death of his mother, Dr. Atkinson started diving deeper into Orangeburg's history and soon became a collector of old pictures of the town.
"I really didn't start collecting photos to write a book," Dr. Atkinson said. "I became interested in some of the older photos, and more and more people began loaning me photos they had in their collections. They just kept multiplying."
The photos became so numerous that Dr. Atkinson pieced together a book on the history of the town, "Images of America: Orangeburg." The first printing of 1,500 books sold out in the first month, and 600 more sold in the next six months. The success of the book enticed Dr. Atkinson to put together a second book - "Images of America: Orangeburg Revisited" - that was recently released. The success also gave Dr. Atkinson the unofficial title of town historian, a moniker he quickly dispels.
"My interest is really collecting older pictures and making sure that future generations can see what Orangeburg looked like in the past," Dr. Atkinson said. "If someone came up and asked me about Orangeburg during the Revolutionary War or the 1800s, I couldn't tell them very much."
While Dr. Atkinson may have little knowledge of Orangeburg's long-ago past, its immediate past is very important to him. So much so, in fact, that Dr. Atkinson undertook the leading role in the rebuilding of historic Stevenson Auditorium, a 600-seat downtown facility that once hosted a coast-to-coast radio show and such acts as Minnie Pearl in its early days.
"The auditorium had really fallen into disrepair, and it was important that it be preserved and restored," said Dr. Atkinson, who led the committee which raised $900,000 to reinvigorate the 1920s auditorium. "It was a lot of work, but everyone pulled together to make it happen."
For the efforts, the South Carolina Downtown Association handed the committee the Best Downtown Rehabilitation Project award. For his efforts, Dr. Atkinson was chosen as the 2004 Orangeburg Citizen of the Year. After accepting his individual award, Dr. Atkinson told the story of an old bridge-builder who worked because he knew future generations would use his bridge. Atkinson then told the audience each of them was a bridge-builder, paving the way for others in the future.
"It's important that future generations are able to see their past," he said. "I think the majority of people understand the importance of preserving things for future generations."
Dr. Atkinson has also been recognized for his work in dentistry. His work with National Children's Dental Health Month has earned him the South Carolina Dental Association's Meritorious Achievement Award and the Distinguished Service Award from the American Society of Dentistry for Children.
"I really feel like South Carolina has become one of the leading states when it comes to focusing on the dental health of children, and I'm very glad I've been able to play a role in that," he said. "I enjoy working with children."
Dr. Atkinson also gains enjoyment from gardening and photography, but his favorite hobby is collecting photos of Orangeburg's past. And keeping the past alive is a priceless pursuit for Dr. Atkinson, even at $2 an hour.
Editor's Note: This is the third installment of a new monthly column in Dental Economics. This column will profile dentists who have interesting stories or backgrounds. If you know of a dentist who has a good story to tell, we'd love to hear about it. Send the information to Kevin Henry, managing editor of Dental Economics, at kevinh@pennwell.com.