Best Pearls of 2011
It is always difficult to pick a "best" list, particularly when I feel that every "Pearl" that I have written in 2011 is the best. This year I have chosen 21 to present to you.
Dec 1st, 2011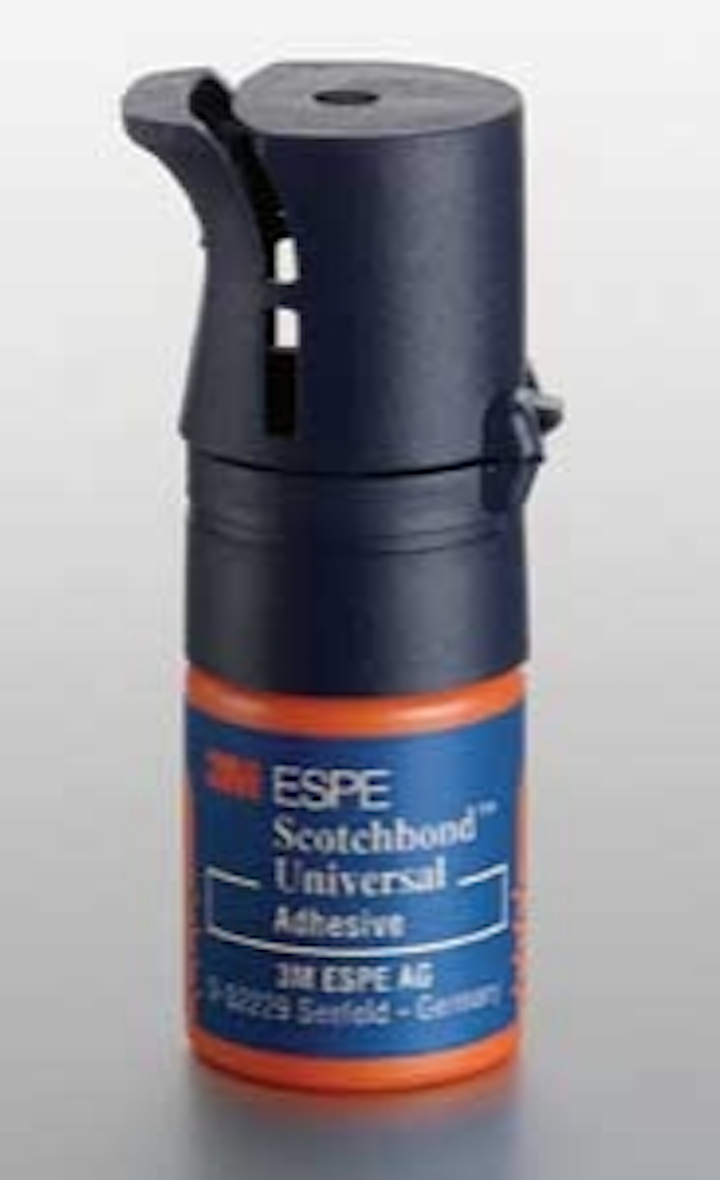 by Dr. Joe Blaes, Editor
It is always difficult to pick a "best" list, particularly when I feel that every "Pearl" that I have written in 2011 is the best. This year I have chosen 21 to present to you. They are listed in alphabetical order by company name.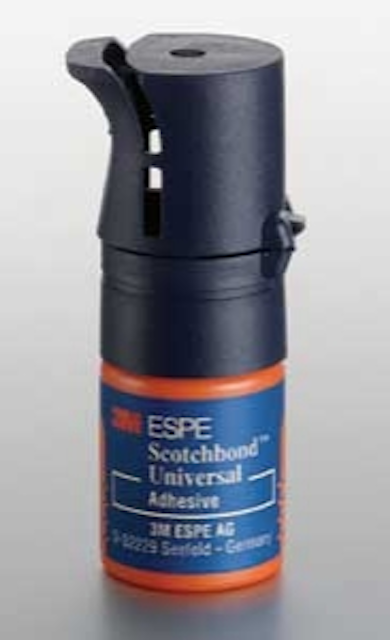 3M ESPE Scotchbond™ Universal Adhesive from 3M ESPE — I am so happy to see a return to the Scotchbond brand of adhesives. With new Scotchbond Universal adhesive, you now have an easy-to-use, single-bottle solution that provides uncompromising results for all surfaces in total- or self-etch mode. Surveys show that ease of use, postoperative sensitivity concerns, and versatility across surfaces are your top reasons for using multiple adhesive brands. Scotchbond Universal Adhesive was developed to streamline your adhesive systems with one simple product that addresses your most important adhesive needs. You will be delighted with the new flip-top vial delivery option that allows for one-hand operation. The adhesive is also available in my favorite, a unit-dose delivery system. Scotchbond Universal Adhesive's formulation gives excellent bond strength and virtually no postoperative sensitivity. Visit www.3MESPE.com for more information or circle number 35 on card.
---

MX2 MICRO SERIES Electric Handpiece from Bien-Air Medical Technologies — I received this handpiece system before it was launched and have prepped a number of teeth with it. The new MICRO SERIES delivers a 28% smaller and 23% lighter handpiece with all the performance that you expect from an electric. I have used the Bien-Air electric handpieces for over 25 years and have been totally satisfied with the quality, performance, and endurance. The MICRO SERIES has LED lights, torque control, endodontic functions, nondegradable solid glass optics, push button chuck, and triple water spray. All procedures including high speed, slow speed, and rotary endo can be accomplished with two attachments. Both the motor and the handpiece are maintenance-free – no more cleaners and no more oil! Size does matter! The smaller motor allows smaller hands to easily balance the handpiece for ease of use all day long. Visit www.bienair.com for more information or circle number 36 on card.
---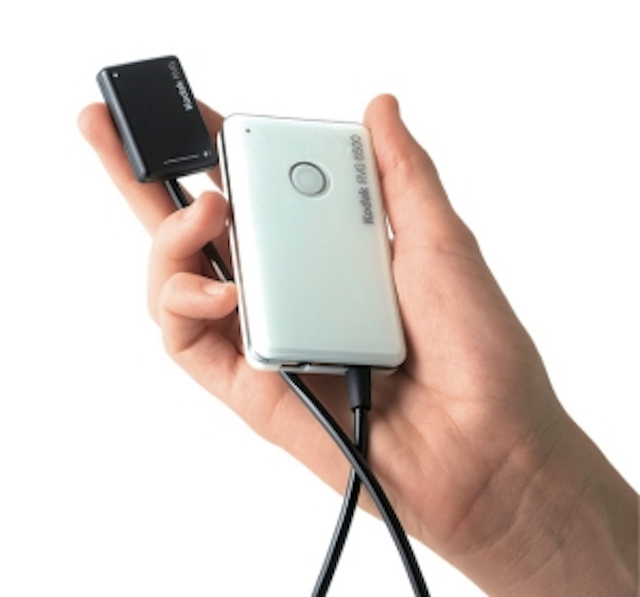 Select HV™ Etch from BISCO Dental Products — BISCO has released a new high viscosity etchant containing benzalkonium chloride (BAC), a proven antimicrobial agent. Select HV Etch is formulated for pinpoint placement that eliminates etchant run-on onto the dentin surface. The visually brilliant blue coloring makes this phosphoric acid perfect for clinicians utilizing the "selective etch" or "hybrid" technique – etching enamel margins without etching dentin – and for everyday etching where deep color differentiation is important. Many new composite products are recommending this new "selective etch" technique. When used on enamel, dentin, and as a cleaning agent for restorative substrates, Select HV Etch will remove the smear layer and will etch and demineralize enamel and dentin, producing the necessary microretentive surface for successful bonding. Visit www.BISCO.com for more information or circle number 37 on card.
---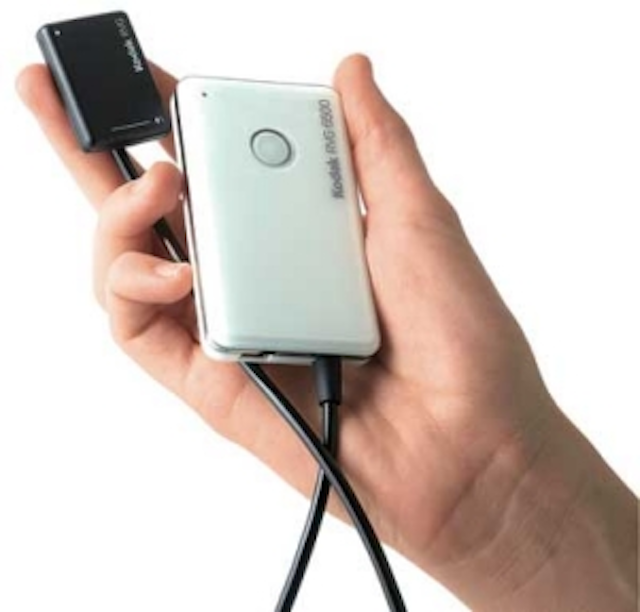 KODAK RVG 6500 Sensor from Carestream Dental — This sensor is the first Wi-Fi solution with the same image quality as KODAK's best wired sensor. Because there is no wired connection, sensors can be easily moved from one operatory to the other. The image transfer is secured so there is no interference, and faster image transfer means improved productivity. The Wi-Fi technology provides complete mobility for the entire practice because the sensors are automatically recognized by the network without interrupting your workflow. The sensor's rounded corners are more comfortable for patients, and the rear-entry cable helps ensure proper sensor placement to capture a full range of images, including vertical bitewings. The KODAK RVG 6500 Sensor comes in a variety of sizes to accommodate any exam, including: size 1 for periapical, vertical or horizontal; size 2 for bitewings or occlusal, and size 0 for pedo. Visit www.carestreamdental.com for more information or circle number 38 on card.
---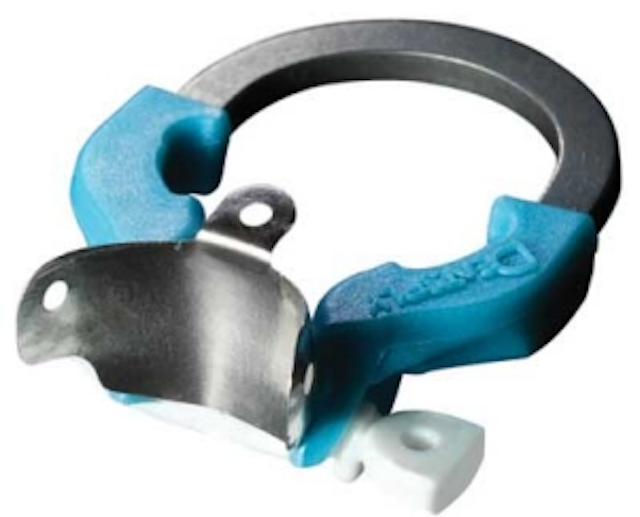 Palodent® Plus Sectional Matrix System from DENTSPLY Caulk — We all know that the main problem with interproximal composite restorations is a properly contoured tooth shape and interproximal contact. Teeth must be carefully wedged to prevent excess material from being extruded into areas that are impossible to reach for removal. The thickness of the metal matrix should be considered to get a proper contact. DENTSPLY Caulk comes to the rescue with Palodent Plus. The system includes a WedgeGuard to protect the adjacent tooth and provide pre-wedging. The guard is easily detached, leaving the wedge in place by using the great pin tweezers. The matrix band has a pronounced marginal ridge for ideal anatomy. The nickel-titanium Palodent Plus rings are made to create a consistent force to separate teeth and return to original shape after use. The V-shape of the Palodent Plus tines accommodates the wedge from both sides. Contact www.palodentplus.com for more information or circle number 39 on card.
---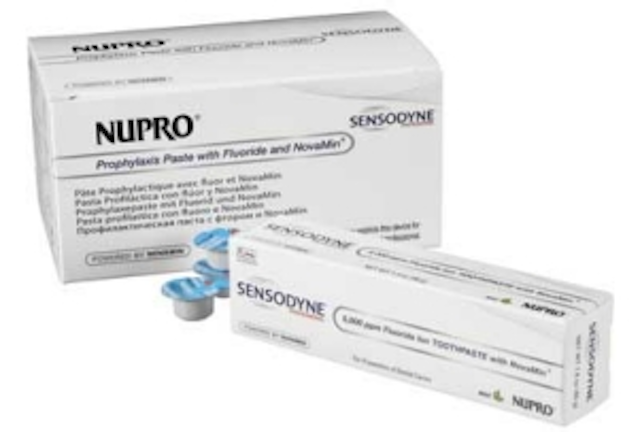 Sensodyne and NUPRO with NovaMin from DENTSPLY/GSK — DENTSPLY's NUPRO brand and GSK's Sensodyne brand have come together to create an effective system for the continuous care of tooth sensitivity. NovaMin's unique patented calcium phosphate technology was originally invented to treat damaged bones. It is clinically proven to relieve dentin hypersensitivity. Combining NUPRO and the therapeutic benefits of NovaMin with Sensodyne has resulted in a new system of continuous care from chairside to the patient's home by offering relief from the pain of sensitive teeth. This new system has three distinct products, which include:➊ NUPRO combined with Sensodyne and NovaMin to create NUPRO Sensodyne Prophy Paste that will provide immediate relief from tooth sensitivity. ➋ Sensodyne NUPRO Professional Toothpaste with NovaMin is dispensed for patients to take home. ➌ Sensodyne OTC toothpaste for the everyday management of tooth sensitivity.
Visit www.nupro-sensodyne.com for more information or circle number 40 on card.
---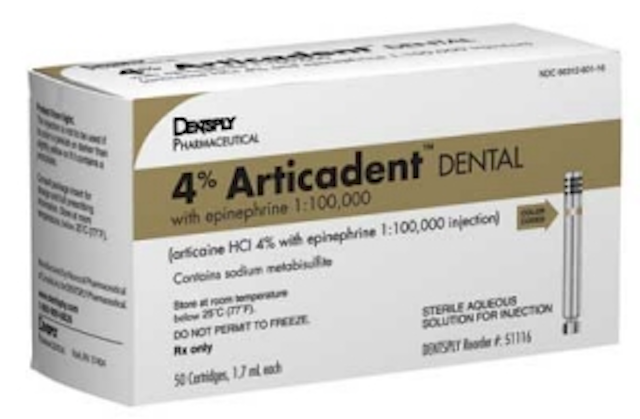 4% Articadent® Dental from DENTSPLY Pharmaceutical — I am sure that most dentists are familiar with articaine HCl 4% with epinephrine 1:100,000 or 1:200,00 injection. Now a trusted name in dental pharmaceuticals has introduced Articadent to the market. DENTSPLY Pharmaceutical has come up with a latex-free carpule to deliver the anesthetic without any fear of latex allergies. I have found the delivery of Articadent to be very easy, and this makes it stress-free for the patient as well. When teamed with the very sharp Accuject® needle, the process is even better for the patient and the dentist. This needle has a clear color-coded hub with a red dot on the hub to indicate the position of the bevel for injection accuracy after the needle has penetrated the tissue. Visit www.DENTSPLY.com for more information or circle number 41 on card.
---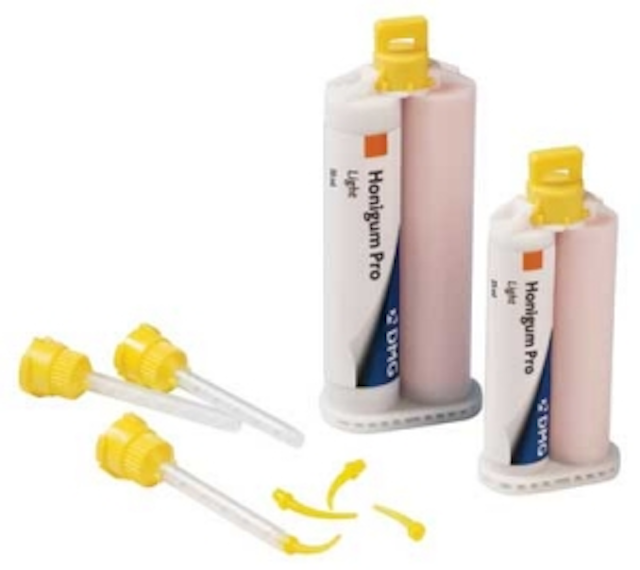 Honigum Pro with GPS Technology from DMG America — This is the only impression material with Directional Intelligence™. This product was introduced at the ADA meeting in Las Vegas, but I have been using it since the middle of August and have found it to be an accurate impression material. Honigum Pro goes where you put it, flows where you need it, and comes off intact when you remove it. The result is a crisp and detailed impression. Flexible working time provides greater control prior to insertion in the mouth. Once in the mouth, the extreme hydrophilicity and rapid snap-set help to reduce voids, impression errors and micro-movement distortions caused by movement of the tray before it is set. The subtle honey aroma makes for a more patient friendly procedure without increasing saliva flow. Try it yourself by ordering a trial package for only $49.95. Visit www.dmg-america.com for more information or circle number 42 on card.
---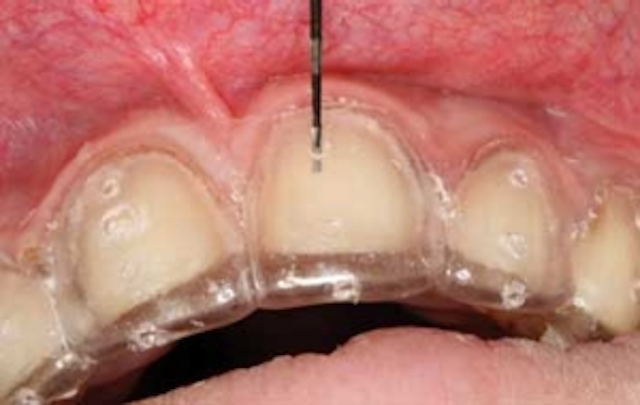 Intraoral Dental Viewer from DrQuickLook™ — Dr. Robert Clark of Syracuse, N.Y., saw a need in his practice for a simple way to take intraoral images to help patients understand the solution to problems. He designed this viewer so that you can show someone how to use it in one minute. It needs no training, no software, and no computers. Patients hold the viewer in their hands while the doctor or assistant points out problems. Patients actually feel an ownership while they hold the viewer, and they ask more questions so that they completely understand their problems and the solutions. Your team will take to this viewer immediately. With DrQuickLook, you can freeze sharp, crystal clear images one at a time and then zoom by 3X or do a live survey. It has a live survey mode that makes patient conversations easier. Visit www.drquicklook.com for more information or circle number 43 on card.
---
PeelVue+ Sterilization Pouches now with Closure Validators from DUX Dental — How do you know your sterilization pouch is properly sealed and airborne contaminants cannot find their way in? Until now, there was no way to be sure the seal at the top of your pouch was properly closed. DUX Dental is pleased to announce that the number one branded pouch in the U.S., PeelVue+, now features visual guides printed on the pouch called "Closure Validators." PeelVue+ is the only pouch available that provides dental professionals with a visual guide to achieve the proper seal. Pouches that are not sealed properly have holes or gaps where contamination can seep in, defeating the purpose of the packaging. Closure Validators are another way the PeelVue+ Smart Pouch™ aids dental offices in their sterilization, thus ensuring patient safety. Order from your favorite dealer or visit www.duxdental.com for more information or circle number 44 on card.
---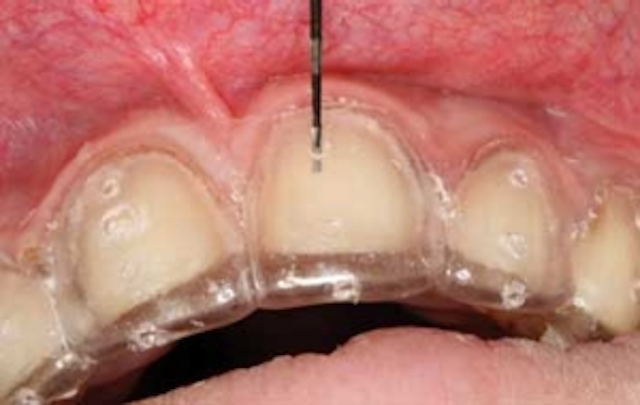 G-aenial Universal Flo and G-aenial Bond from GC America — This is a flowable composite that can also be used as a restorative, saving time and money, not sacrificing esthetics, strength, or longevity. It is indicated for Class I, II, III, IV, and V restorations, minimum intervention cavities, and fissure sealants. Historically, you have had to sacrifice strength when using a flowable, but G-aenial Universal Flo has a higher flexural strength than all other leading flowables and many other leading conventional composites. This material has excellent wear resistance, it finishes like a microfill, and has great gloss retention. Based on the chemistry of G-BOND™, G-aenial Bond is a one-step, self-etch bonding agent. Using this technique, you will achieve improved bond strength on enamel, while the self-etch component of G-aenial Bond gives you increased bond strength to dentin with no postop sensitivity. Visit www.gcamerica.com for more information or circle number 45 on card.
---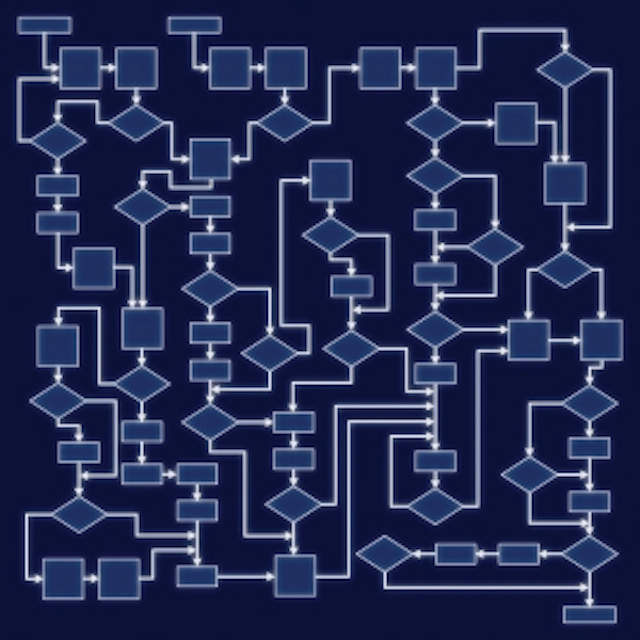 Small Mouthpiece from Isolite Systems — With the addition of the new small mouthpiece, Isolite Systems now makes available six distinct super-soft mouthpieces which are designed to fit patients varying in size – from small children to large adults. The super-soft mouthpiece used with the Isolite and Isodry systems makes for a more comfortable experience by allowing patients to rest their jaws on a soft bite-block. The tongue comfortably retracted by the mouthpiece, it shields the patient's airway, and provides improved suction that goes deeper into the vestibule. The new size was developed for patients that need a small bite-block but have a relatively deeper vestibule. The new shape and design of the Small Mouthpiece allows for more complete tongue retraction and better fit in the patient's mouth. It provides additional suction capacity behind the bite-block itself, assuring saliva does not pool behind the mouthpiece. Visit www.isolitesystems.com for more information or circle number 46 on card.
---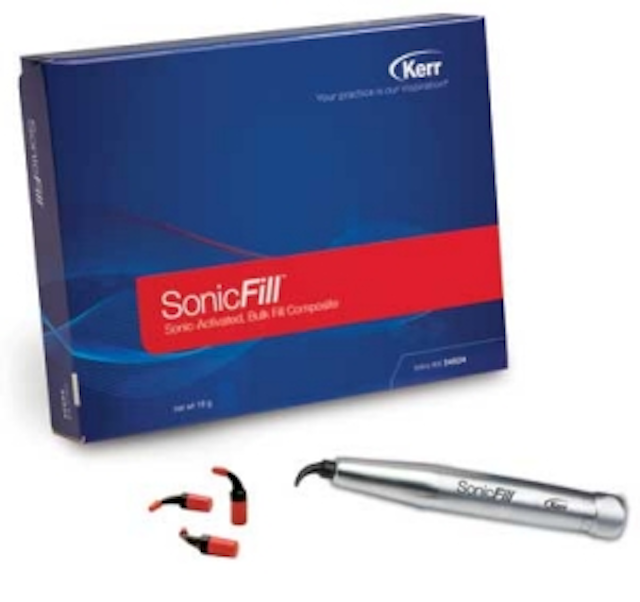 SonicFill™: Sonic-Activated Bulk Fill Composite System from Kerr Dental — SonicFill's technology is unlike any other composite material by using a highly filled thixotropic resin that contains a rheological modifier that reacts when sonic energy is applied. The composite carpule is attached to a special air-driven handpiece. As sonic energy is applied through the handpiece, there is an immediate, rapid drop in the composite's viscosity, making the resin's characteristics dominant and the material perfectly suited for precise and quick placement. This happens in a few seconds. The tooth is filled up to 5 mm deep with better adaptation and no voids. Stop the sonic energy and the composite immediately returns to a nonslumping, highly sculptable state that is easy to carve without being sticky. SonicFill has great mechanical properties, including superior strength, low shrinkage, and high depth of cure. Visit Kerr at www.sonicfill.kerrdental.com to view Dr. Ron Jackson's video or circle number 47 on card.
---

S-Max Pico Handpiece from NSK — This handpiece is an innovative high speed, air turbine handpiece with an ultra mini-head and super slim, stainless steel body that is excellent for pediatric cases and any case where visual access is difficult. This handpiece has been developed for the use of minimal intervention which requires excellent visual access to the teeth for minimal removal of tooth structure and complete removal of the carious lesion. The handpiece is designed to be used with short shank burs to maximize durability and cutting efficiency. S-Max pico's design includes water spray and cellular glass optics and delivers greater operational visibility and flexibility with increased patient comfort. Be sure to visit www.nskdental.com or call (888) 675-1675 for more information or circle number 48 on card.
---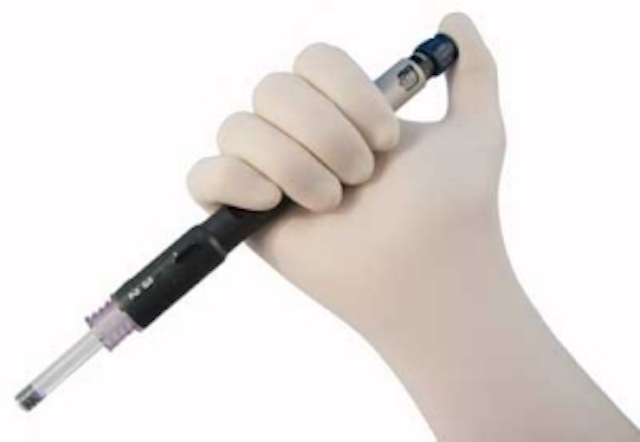 Onset® - The Science of Buffering Anesthetic from Onpharma® — For as long as I can remember, I have been trying to distract patients from the pain of an anesthetic injection. We all know that patient satisfaction is the building block of any successful dental practice and patients tell us in many different ways that comfort is their number one criterion. Our primary tool for pain management, the local anesthetic injection, is the most painful experience. A key component of injection pain is the acidity of the local anesthetic, which has a pH of 3.5. (the same pH as lemon juice). The Onpharma system includes sodium bicarbonate inj., 8.4% USP Neutralizing Additive Solution, used with the Onset® Mixing Pen and Cartridge Connectors. This is the only automated, reliable, and convenient way to adjust the pH of lidocaine with epinephrine cartridges at chairside immediately prior to injection — a process that takes about five seconds. Visit www.onpharma.com for more information or circle number 49 on card.
---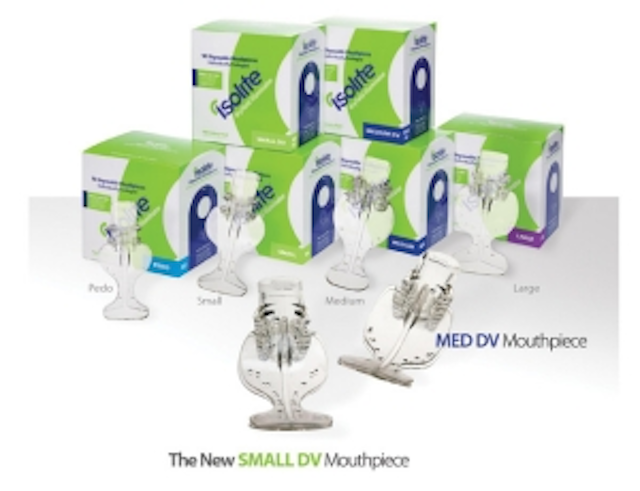 SL3™ – Soft-Tissue Laser from Philips Oral Healthcare — This is a battery operated desktop diode laser that will deliver advanced portability, convenience, and ease-of-use at a value the industry has been looking for. I hate the process of striping, scoring and cleaving the glass fiber laser tips. The new SL3 eliminates that process with a disposable fiber tip that is perfect and ready to use. It has a long-lasting battery life so you can easily move it between treatment rooms without recharging. SL3 is activated by a wireless foot pedal that is much easier than a button on the handpiece. The SL3 has a full-color LCD touch screen interface with 18 preset procedures for general dentistry and orthodontia, voice confirmation, and 3 watts of power in continuous and pulsed modes. An 8-CE credit laser certification course makes the SL3 a great value. Call Philips today to order or to learn more at www.discusdental.com/lasersor circle number 50 on card.
---
AirFloss from Philips Sonicare — Many of our patients do not use floss on a regular basis, which means that they are not reaching the bacteria that can build up between teeth that cause plaque, bad breath, inflammation, and infection. Since we are all now aware of the connection between periodontal inflammation and heart disease and stroke, we must find an alternative to flossing. Philips Sonicare has introduced a new, effortless alternative, Sonicare AirFloss. The revolutionary microburst technology delivers a quick burst of air and water to effectively yet gently clean between teeth. This product is simply an easier way to clean between teeth. Sonicare AirFloss is proven to remove up to 99% more plaque between teeth than brushing with a manual toothbrush alone. It takes only about a minute to clean between all of the teeth. Patients who flossed inconsistently found it easier to use than floss. Visit www.Sonicare.com for more information or circle number 51 on card.
---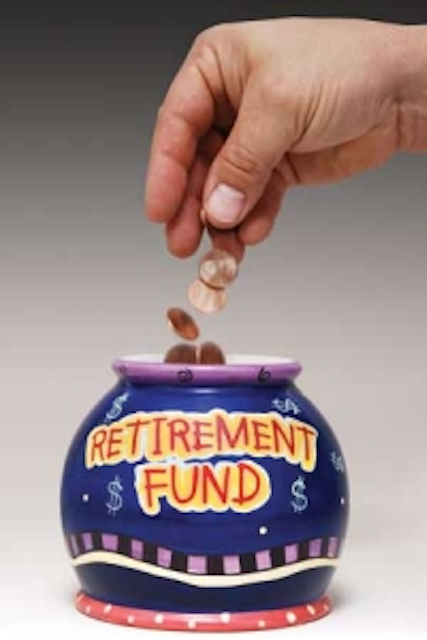 WiFi System from Schick Technologies — By eliminating the need for a hardwired connection between the computer and sensor, Schick WiFi offers the ultimate in "hot swappability," allowing clinicians to move quickly and easily between operatories without having to drag cables and computers along. That's because Schick WiFi utilizes RFID technology for instant communications between the sensor and computer without a USB connection. With no cumbersome sensor-to-computer cable to get in the way, this system gives clinicians unobstructed movement for placing the sensor. It also integrates the unique Schick AimRight positioning system to ensure precise imaging and diagnostics, as well as patient peace of mind. Schick WiFi is compatible with Schick CDR Elite sensors of all sizes – as well as several popular imaging software products and practice management systems. Every Schick WiFi System is installed, serviced, and supported by Patterson Dental and their 100% satisfaction guarantee. Visit www.schicktech.com for more information or circle number 52 on card.
---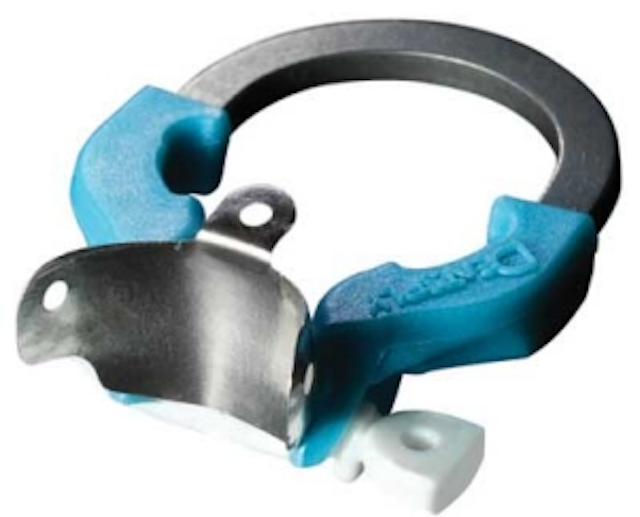 Biodentine™ from Septodont — This product is an all-in-one dentin replacement material that is bioactive and biocompatible and can be used in both the crown of the tooth or the root, wherever dentin is damaged. This is an entirely new product that has been totally researched before it was recently introduced. Biodentine is clinically easy to handle and compatible not only with endodontic procedures, but also for restorative cases of dentin replacement. The sealing ability of this material was also assessed to be equivalent to glass ionomers, without requiring any specific conditioning of the dentin surface. This class of calcium silicate cements is excellent for repairing a perforation of the root during a root canal procedure. The use of Biodentine will seal the perforation of the floor of the pulp chamber to ensure long retention of the tooth. The cement is great for resorptions, apexification, and root end filling. Visit www.septodontusa.com for more information or circle number 53 on card.
---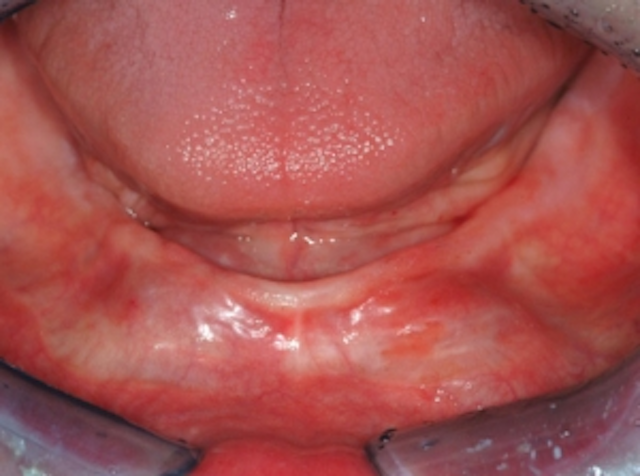 GrandioSO® and Flow from VOCO America — Seven years in the making, GrandioSO is a universal nano hybrid composite that was created to offer not only excellent esthetics and smooth, nonsticky handling characteristics, but also to mirror the natural properties of the tooth, such as surface hardness, strength, elasticity, wear, stability, and thermal behavior. And it does it all. GrandioSO has a low shrinkage rate of 1.6%, which was reached through innovative nano technology. GrandioSO uses a silicon dioxide nano filler and then mixes those nano particles with traditional glass ceramic filler particles. The traditional fillers form a hard network and the nano particles fill the spaces between them, enabling its higher filler rate of 89%. It polishes well, producing long-lasting, high gloss restorations. I have found in many cases, even in the anterior region, only one shade is required to produce the best esthetic result. Visit www.vocoamerica.com for more information or circle number 54 on card.
---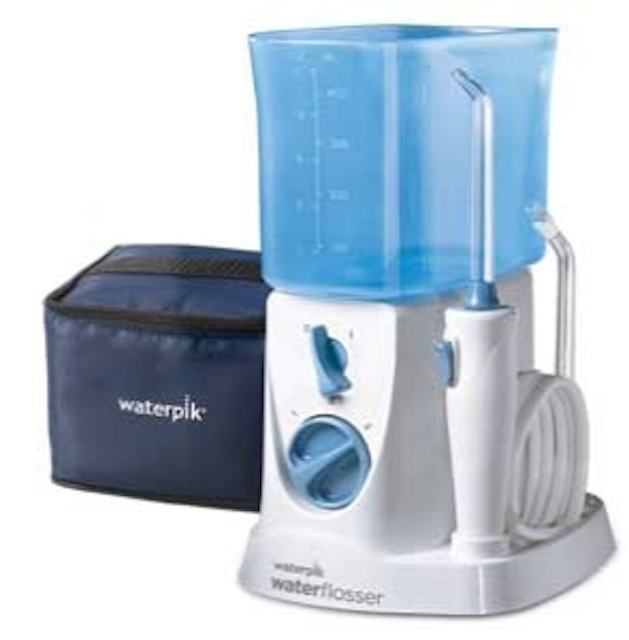 The Water Flosser from Waterpik® — This product is also known as a dental water jet or an oral irrigator, and it provides a unique combination of water pressure and pulsation to massage, stimulate, and cleanse bacteria and debris from the gingival tissues. The Waterpik is tried, true, and better than ever! The Waterpik Water Flosser continues to outperform traditional floss in study after study. New clinical research confirms that the Water Flosser is significantly more effective than string floss at reducing gingival bleeding. It's easy to use, and your patients who don't like to floss will love that it takes only a minute a day. The Water Flosser also comes in a cordless model that takes up less space on the countertop, is rechargeable, has a dual pressure control and an ergonomic design with a nonslip grip. Using the orthodontic tip for cleaning around braces leads to less decalcification and decay. Visit www.waterpik.com for more information or circle number 55 on card.
---
Inclusive List of Pearls of 2011 by Month
January
Preventive Care from 3M ESPE
Hand Care Essentials from Hu-Friedy Mfg.
EndoVac from Discus
DentalVibe
OptiBond XTR from Kerr Corporation
February
FREEDOM from Orascoptic
G-aenial Universal Flo and G-aenial Bond from GC America
Water Flosser from Waterpik
Shine Renew Stain and Rust Remover from Hu-Friedy Mfg.
International Payment Solutions
Painless Steel Dental Injection Needles from Transcodent
March
Biodentine from Septodont
A new system of continuous care from DENTSPLY International and GSK
Moxie TE and Moxie SE light-curable adhesive from Discus Dental
X-Smart Easy Endo Motor from DENTSPLY Tulsa Dental Specialties
Grandio SO from VOCO
April
MX2 Micro-Series Electric Handpieces from Bien Air Medical Technologies
Under Armour Performance Mouthwear from Bite Tech
Enzymax Instrument Cleaning and Care from Hu-Friedy
Spirit 3800 Rear Delivery Unit from Pelton & Crane
SonicFill from Kerr Corporation
May
SL3 Soft-Tissue Laser from Discus Dental
Pax-Duo3D from Vatech America
Septoject Evolution from Septodont
GC Fuji TEMP LT from GC America
Small Deep Vestibule Mouthpiece from Isolite
June
4% Articadent DENTAL from DENTSPLY Pharmaceutical
Azenic DHP handpiece
Kodak RVG 6500 Sensor from Carestream Dental
PowerVac G from Midmark
A new system of continuous care from DENTSPLY International and GSK
July
Physics Forceps from Golden Dental Solutions
NOVUS Resilient Denture Liner from Lang Dental
ChemFil Rock Advanced Glass Ionomer Restorative from DENTSPLY Caulk
PeelVue Sterilization Pouches with Closure Validators from DUX Dental
August
WedgeGuard by Triodent
Tru-Align by Interactive Diagnostic Imaging
Progeny Vantage Panoramic System by Progeny, a Midmark company
Sheer White! by CAO Group Inc.
AirFloss by Philips Sonicare (hygiene pearl)
September
Refresh Life, a book by Dr. Dan Sindelar
The Clinical PRO-HEALTH SYSTEM by Crest and Oral-B
EndoGuide Micro Endodontic Burs for Canal Access and Exploration from SS White
ET 3000 Composite Manipulation Instrument from Brasseler
October
Warm Air Tooth Dryer from A-dec
Scotchbond Universal Adhesive from 3M ESPE
Honigum Pro with GPS Technology from DMG America
The Science of Buffering from Onpharma
Dentistry's Business Secrets, a book by Dr. Edward Logan
November
Palodent Plus Sectional Matrix System from DENTSPLY Caulk
5th Hand Cheek Retractor from Danville Materials
SELECT HV ETCH by BISCO Dental Products
Danville Mojo Syringe (DMS) by Danville Materials
MoJo II Syringe by Danville Materials
December
Intraoral Dental Viewer from DrQuickLook
RelyX Luting Plus Automix Resin Modified Glass Ionomer Cement from 3M ESPE
WiFi System from Schick Technologies
S-Max pico from NSK Dental
Note: Products listed in blue were selected as Best Pearls for 2011.
More DE Articles
Past DE Issues