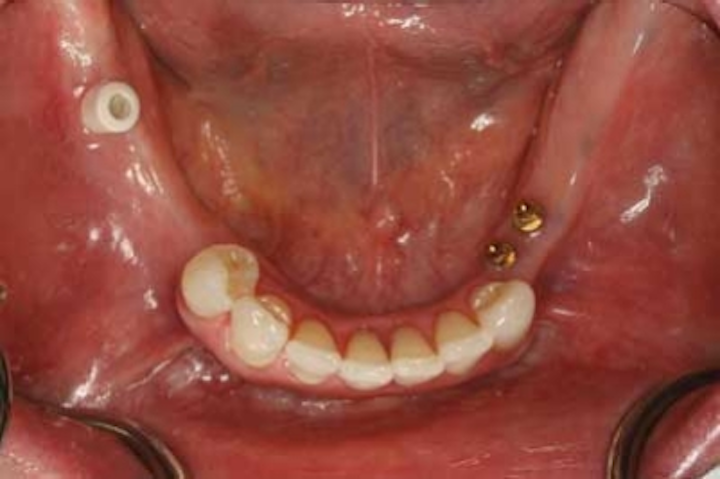 Michael DiTolla, DDS, FAGD
For more on this topic, go to www.dentaleconomics.com and search using the following key words: anterior solid zirconia crowns, all-ceramic restorations, contours, Dr. Michael DiTolla.
While 90% of the BruxZir restorations that we do are for posterior teeth, we continue to use it in-house for potentially difficult anterior situations.
In this case, we wanted to replace the crowns on teeth Nos. 8 and 9. As you can see in the nonretracted before photos (Figs. 1 and 2), the patient had two preexisting high value PFMs. When you look at the condition of the gingiva in the before, was this possibly a base metal allergy? This helped with my decision to go with BruxZir all-ceramic crowns.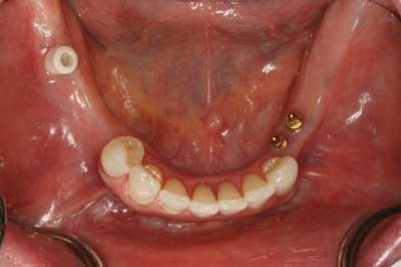 Fig. 1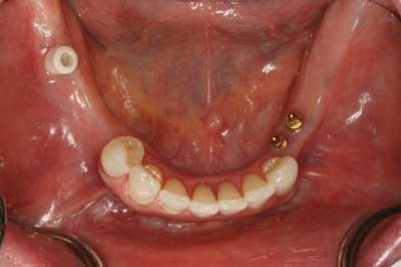 Fig. 2
In the retracted view (Figs. 3 and 4), you can see the full extent of the gingival issues. As I placed the topical on tooth No. 9 with a cotton swab, it started to bleed. You can see that the midline on the existing crown is off, as are the axial inclinations of the two crowns. The unhealthy gingival tissue was removed with a diode laser and BioTemps were placed.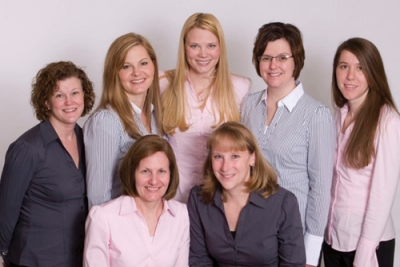 Fig. 3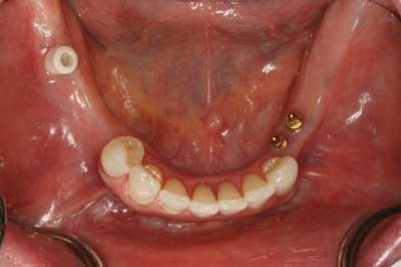 Fig. 4
Viewing the crowns in the lateral smile view (Figs. 5-8), you will notice the flat facial profiles of the crowns. This is much more difficult to achieve with bi-layered restorations such as porcelain-fused-to-metal or porcelain-fused-to-zirconia. Since BruxZir is a monolithic (one-layer) zirconia restoration, it is much easier to achieve desirable contours.
Dr. Michael DiTolla is the Director of Clinical Research and Education at Glidewell Laboratories in Newport Beach, Calif. He lectures nationwide on both restorative and cosmetic dentistry. Dr. DiTolla has several free clinical programs available online or on DVD at www.glidewelldental.com.
More DE Articles
Past DE Issues