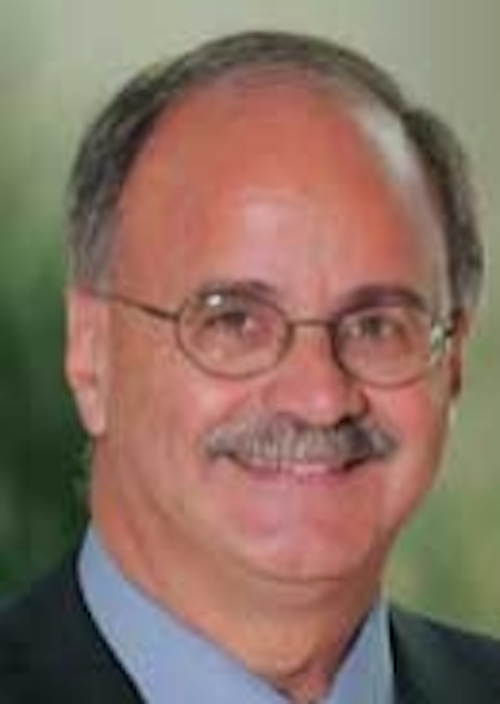 An interview with Dr. Michael A. Pikos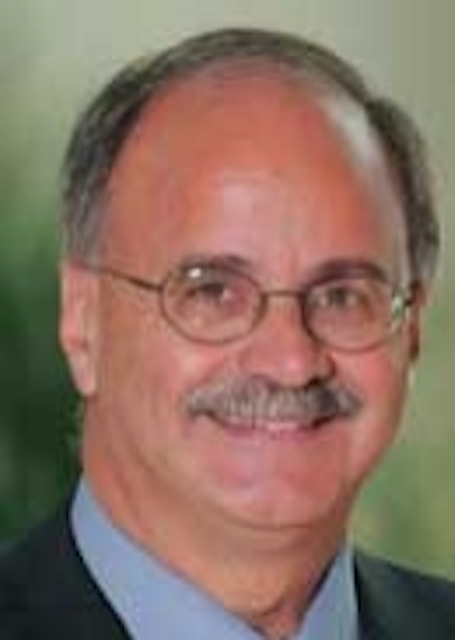 Dr. Michael A. Pikos
By David Gane, DDS
For more on this topic, go to www.dentaleconomics.com and search using the following key words: Dr. David Gane, Dr. Michael Pikos, CBCT imaging, radiographs, oral surgery.
For decades, panoramic, lateral ceph, and periapical radiographs have been the standard modalities used for diagnosis, interoperative, and postoperative evaluation of the oral surgery patient. With the advent of affordable cone beam computed tomography (CBCT) systems designed for in-office use, oral surgeons are adding 3-D imaging systems to their practices in increasing numbers. In an effort to better understand how CBCT is impacting the practice of oral surgery, I recently talked with oral surgeon, author, and educator, Dr. Michael A. Pikos.
Dr. DAVID GANE: The advantages of using CBCT to evaluate the alveolus in three dimensions prior to implant surgery are well known. What are some of the other main surgical applications of CBCT in your practice?
Dr. MICHAEL A. PIKOS: My clinical work is limited exclusively to implant surgical reconstruction. However, my partners use CBCT for a variety of oral and maxillofacial surgical procedures. These include risk assessment for tooth impactions, specifically third molars, impacted maxillary canines, supernumeraries, and mesiodens. In addition, we use CBCT to identify pathology such as cysts and dentoalveolar lesions, root resorption, periapical disease and for periodontal evaluation. We also use CBCT for maxillofacial trauma, including bony fractures and tooth fractures, and for the evaluation of the temporomandibular joint.
GANE: Does the appropriate use of CBCT improve treatment outcomes in the oral surgery practice?
PIKOS: Absolutely and with total confidence. There is no doubt that as a surgeon using CBCT I am better prepared going into a surgical procedure than with 2-D imaging alone, and my results reflect this. Without question, the more we know about the three dimensional architecture and unique anatomical parameters of our patients, the more accurately we can treatment plan and confidently negotiate a surgical procedure. 3-D imaging allows us to directly interpret the anatomy and challenges of the area of interest before direct visualization. This information allows us to optimally create and sequence the best possible surgical and prosthetic treatment plan. It is the GPS for oral and maxillofacial surgery and oral implantology. Most importantly, overall morbidity can be decreased as a result. This includes but is not limited to bone graft donor and recipient sites, implant placement, complex third molar and maxillary canine removal, accurate identification and removal of oral bony lesions, and identification and treatment of maxillofacial fractures, as well as for TMJ and orthognathic surgery.
GANE: In the past, the panoramic radiograph and conventional CT have been used in the diagnosis of maxillofacial pathology. Will the pano and conventional CT be replaced by CBCT as the preferred radiographic modality for the oral surgeon? Why or why not?
PIKOS: Yes. The amount of information available is so advanced that a stand-alone film panoramic, even digital panoramic, does not make practical sense in comparison. Film-based diagnosis has been rendered obsolete, and digital radiographs are now the worldwide standard of care. Given the 3-D imaging commitment being made by restorative clinicians and laboratories, CBCT has become essential to creating patient specific 3-D data records necessary to implement the latest in surgical/prosthetic diagnosis, treatment planning, and therapy. We see CBCT and DICOM as the new language for optimal communication and treatment in team dentistry.
GANE: Clinical selection protocols have been slow to emerge for CBCT utilization. What clinical criteria do you use to determine if a patient should be evaluated with CBCT prior to an implant or surgical procedure?
PIKOS: I feel it is imperative to obtain an overall 3-D evaluation of patients' present anatomy, as well as identify potential incidental pathologic findings. As a result, I obtain a CBCT for all patients. At this point, the only rationale for not using CBCT would be a patient at risk for radiation exposure, or if CBCT imaging was not available. Another reason would be a patient whose economic profile would make the cost of CBCT prohibitive. However, it is my opinion and that of many of my colleagues that CBCT diagnosis is so essential to doing the best for our patients that most of us will provide the service at a reduced cost, or even gratis in some cases. We then have an opportunity to provide confident, high quality care.
GANE: What percent of your implants are placed using a guided surgical approach vs. a nonguided approach? Do you use CBCT on the nonguided cases?
PIKOS: I would estimate that I use guided surgery in approximately 10% of my cases, pending case size and complexity. I do use CBCT routinely on every implant case, without exception.
GANE: Do you think that the judicious use of CBCT has the potential to increase or reduce risk to the surgeon?
PIKOS: Unless the surgeon is completely negligent, I do not see how one could make a good case for CBCT increasing the risk factors to the surgeon. Overall there should actually be decreased risk to the surgeon with regard to utilizing CBCT technology. Identification of the mandibular canal is of paramount importance to avoid potential nerve injury with procedures such as implant placement, ramus buccal shelf block graft harvesting, and impacted third molar removal. In addition, potential sinus graft complications such as infection can be prevented with identification of osteomeatal complex patency, as well as pathology of the maxillary sinus.
GANE: What have been the attitudes of your patients toward CBCT imaging?
PIKOS: Patient response has been extremely positive. I feel that it is essential to have an in-office unit for immediate utilization to eliminate the logistics and inherent problems with referral and delay for an external diagnostic procedure. I use a large flat panel monitor and take time to explain what the images represent in 3-D. This is an invaluable experience as they understand and take ownership of their condition, diagnosis and proposed treatment.
GANE: Do you charge an additional fee for CBCT imaging or is it included in your exam or treatment fee? How does the investment in the CBCT get returned – through patient fees or improved workflow?
PIKOS: I do charge a separate fee for CBCT imaging, and have been pleasantly surprised about the positive cash flow and return on investment from this technology. Although the volume of cases I do translates into a good return to justify cost of this technology, as important is not so much numbers, but the value of each scan in terms of overall treatment planning and actual procedures done. Let me explain. A maxillary edentulous arch that warrants full arch reconstruction typically will need bilateral sinus grafting, possible alveolar ridge augmentation, and implant placement. The only way to optimally evaluate this case is with CBCT imaging to determine the existing anatomy. In essence, this imaging technology directs what reconstruction procedures need to be done prior to or simultaneously with implant placement. This in turn translates into a significant fee for both surgeon and restorative dentist. How then, does one put a true value on that single scan?
GANE: What is your experience with respect to patient reimbursement from third-party payers for CBCT imaging? Are they paying?
PIKOS: We have seen significant acceptance from third party sources for CBCT, pending case diagnosis and complexity.
GANE: There are currently many CBCT systems marketed to oral surgeons. Some are dedicated CBCT systems, and others are hybrid technologies combining CBCT with digital panoramic and/or cephalometric capabilities. Which is the more appropriate technology for the oral surgeon?
PIKOS: : Digital panoramics and cephs are hard to rationalize today given the capacity of the newest CBCT units to provide superior panoramic and cephalometric images, along with interactive 3-D modeling and planning capacities. Space and cost considerations make one CBCT unit most practical and economical. I believe the dedicated head and neck specific CBCT units represent the best technology available for the oral and maxillofacial surgeon. These units allow for a large field of view that maximizes the ability to comprehensively evaluate the oral facial structures. In addition, incidental pathologic findings can also be recognized.
GANE: There seems to be a growing demand for CBCT education. Where did you learn about CBCT, and what are the options for a dentist or dental specialist who wants to learn more about CBCT?
PIKOS: Generally speaking, our training as oral maxillofacial surgeons presents a solid foundation for CT evaluation, especially for nonsurgeons. However, it is imperative to become knowledgeable in evaluating CBCT imaging via CE courses, journal articles, and books. I recommend the following books: › "Cone-beam Volumetric Imaging in Dental, Oral and Maxillofacial Medicine," › "Color Atlas of Cone Beam Volumetric Imaging for Dental Applications," › "Maxillofacial Imaging," › "The Art of Computer-Guided Implantology," › "Oral Radiology Principles and Interpretation." In my humble opinion, an outstanding venue for comprehensive CBCT diagnosis, interpretation, and treatment planning is available at my Institute.
Dr. Michael A. Pikos graduated with honors from the Ohio State University College of Dentistry and completed his residency in oral and maxillofacial surgery at the University of Pittsburgh, Montefiore Hospital. He is the founder of the Pikos Implant Institute, which has more than 2,300 alumni from all 50 states and 32 countries. Dr. Pikos maintains a private practice that is limited exclusively to implant surgery in Palm Harbor, Fla. Dr. Pikos' e-mail is Learn@PikosInstitute.com.
Dr. David Gane has a passion for dental imaging and has published and lectured both nationally and internationally on this topic. Dr. Gane serves as vice president of Dental Imaging for PracticeWorks, Inc., the exclusive maker of Kodak Dental Systems. Reach him at david.gane@practiceworks.com.
More DE Articles
Past DE Issues