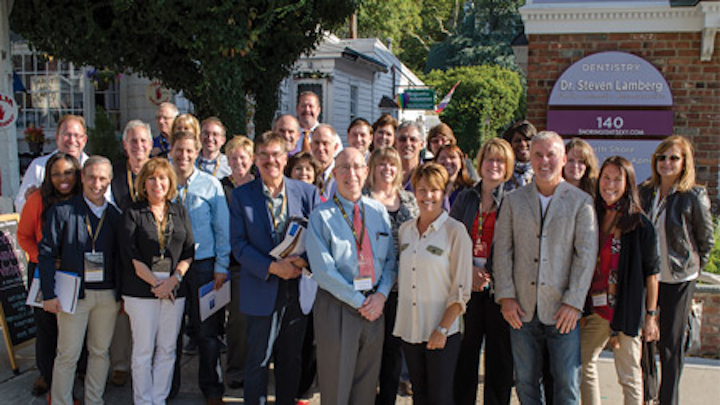 All the photos in this article by James Lamberg
Steve Lamberg, DDS, DABDSM
In your campaign to market dental sleep medicine in 2015, there are a few rules. The content of your marketing may be king, but it is engagement that is queen, and the lady rules the house. The nine i's for marketing dental sleep medicine are a brief guide to engagement as you set out to build the sleep practice of your dreams.
1.Information
First things first. You'll need a plan to learn everything you can to gain competency in dental sleep medicine. There's nothing more dangerous or counterproductive than becoming a marketing luminary, but not being able to deliver. When I was president of the New York chapter of the American Academy of Cosmetic Dentistry (AACD), I noticed that it was all too common to see offices whose marketing acumen exceeded their clinical skills, and the problems this caused were all avoidable.
Join the American Academy of Dental Sleep Medicine (AADSM) today, attend their annual meetings, and take on the challenge of accreditation by sitting for the board exam and achieving diplomate status. It can be very time consuming, but the experience is priceless. I also recommend multiday courses for you and your staff, such as the selection offered at Lamberg Seminars in Northport, New York. (www.Lambergseminars.com) Consider an introductory course to learn the fundamentals of dental sleep medicine (DSM), and then continue on with advanced seminars as you grow and gain competency.
The program gives you clinical as well as classroom experience in a small, supportive group setting. Actual patient visits are scheduled so attendees can see what every type of sleep patient visit entails. Courses are also available directly from the AADSM, "Sleep Solutions in Dentistry" with Dr. Jonathan Parker, the Dawson Center, the Pankey Institute, the Kois Center, Tufts School of Dental Medicine, Nierman Practice Management (NPM), and various other advanced dental education centers. These steps will differentiate you from other dental practices and help you build relationships with patients and medical colleagues. Knowledge and experience translate directly into high rates of success with oral appliance therapy. Happy patients will sing your praises and refer their family members and friends.
2. Identify
Identify your quantifiable goals and what you want to create. Perhaps you want to be known as the dentist who cares for the total health of patients. Whatever the case, do not keep this a secret. Establish a brand identity and decide your marketing targets. All of your communications should be an opportunity to showcase your brand. A mission statement is an important first step in the process and should be distinct from your dental practice mission statement.
Our mission statement is: "We are committed to helping you maintain optimum oral health, achieve the most beautiful smile, and reach the highest level of overall health and wellness possible, throughout your lifetime." Use your office signage, business cards, and stationery to differentiate your sleep practice from your dental practice, and to reflect your commitment to excellence in treating the overall health of your patients.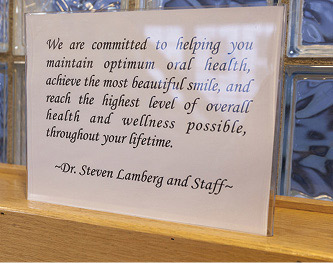 Use your office signage, business cards, and stationery to differentiate your sleep practice from your dental practice.
3. Integral approach
Perhaps the cornerstone of your success lies in understanding and appreciating the interdisciplinary, or integral, approach. Your initial sleep patients (perhaps 100 to 200 or more) can be found among your current general dental practice. You can find them via a screening questionnaire, or by simply asking them, "Do you or anyone in your family snore?"
In order to cultivate patients beyond the "low hanging fruit," there are many options. Marketing "shotgun style" directly to the public is viable but very expensive, and most of these patients are not yet diagnosed for treatment. If they're referred to you from a physician's office however, it is likely they already have a diagnosis and can begin treatment. As a result, your medical colleagues are your primary marketing focus, and the sooner you shift into this gear, the better. The ability to understand and relate the comorbid medical conditions that accompany OSA (Obstructive Sleep Apnea) is the key to connect with physicians of all specialties and begin to build partnerships for the benefit of patients.
The Lamberg Questionnaire, "LQ," highlights these medical conditions, by specialty, that are associated with an increased prevalence of OSA. Share the LQ with your medical colleagues to illuminate the relationship between the symptoms they're treating and the possible root causes, that we, as dentists, are addressing. (This is available at no charge at www.LambergSeminars.com.)
4. Introductions
Although meeting and becoming involved with your local community is important, personally connecting with your medical colleagues will have the most significant impact on creating new sleep patients. I've lectured in libraries and at many local community clubs; yet I find the biggest results come from face time with my local physicians.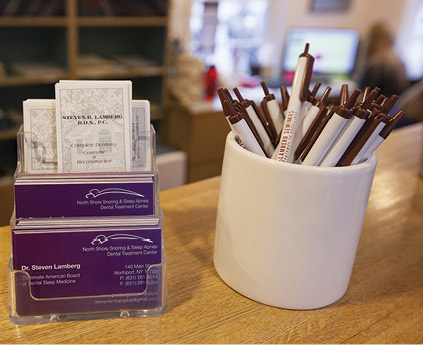 About six years ago I was asked to present to the pulmonary and critical care staff at a local hospital. I showed some slides and appliances and answered lots of questions. The referrals started coming in that same day, and the practice has continued to grow through these connections. Do not miss the opportunity to communicate, after each visit, with all of the doctors with whom your patients receive care. You can easily accomplish this with DentalWriter software, letter writing software from Nierman Practice Management (www.dentalwriter.com). DentalWriter software is like having an extra employee who writes letters for you, and it's very easy to use. The average sleep patient in my practice sees about six doctors (one patient reported 14 doctors) and these letters can introduce you to all of them. We send out business cards and brochures to all the patient's treating physicians along with progress notes after every patient visit.
5. Implement
Implementing consistent effective systems will create positive patient experiences, which is truly the best marketing. Education of all staff members is crucial because the necessary systems can only be sustained through a team effort. DentalWriter software will help your office stay organized, from the previsit patient registration materials, to the initial examination (SOAP) notes, to the follow-up progress notes. Protocols that are recommended by the AADSM should guide you in creating systems in your office. Assign different staff members specific responsibilities, and have them practice, teach, and cross train one another to prevent systems from becoming "people dependent"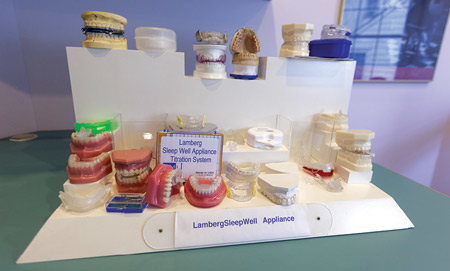 Here are some examples of this. Our hygienists use the Lamberg Questionnaire with all patients once a year for OSA screening and education. My assistant reviews appliance care instructions and sleep hygiene recommendations, and our office manager does the medical insurance billing and sets up all the follow-up appointments. Although it's wise for the dentist to be familiar with several appliances, keep in mind that all custom oral appliances that are FDA approved for OSA do basically the same thing, and the best appliance is the one a patient will wear. The Lamberg Sleep Well (LSW) appliance (www.LambergSleepWell.com) has very high compliance, is easy for the dentist to deliver and adjust, and is easy for the patient to use and maintain. The Space Maintainers Laboratory makes the LSW (www.smlglobal.com), and I encourage you to offer it among the appliances available in your office.
6. Insurance
The importance of handling insurance cannot be stressed enough. You must be reimbursed fairly for your work and maintain your treatment acceptance over 95%. The DentalWriter software basically automates the medical insurance submission tasks in your office. Medical billing seminars presented by Rose Nierman and her team, along with DentalWriter support, are great resources.
There is no need to outsource medical billing at a cost of 7% to 10%. You will maintain a competitive advantage if you're able to find a way to treat all of the patients who come your way by accessing their medical benefits. Because it's almost impossible for general dentists to get into medical insurance networks, your insurance manager needs to learn a few scripts so that the medical insurance companies will cover oral appliance therapy in your office.
Your insurance manager should be familiar with the terms "gap waiver," "in for out," and "network deficiency." Essentially you will be requesting that you be treated as if you're in the network for a "one-time exception." Once you start receiving referrals from the medical community, you must have an established system for insurance management and financial arrangements. By doing this, everyone will be happy and the referrals will continue to flow. I would strongly recommend participating in Medicare as a durable medical equipment (DME) supplier so that you'll be able to accept all of the patients from the physicians who refer to you.
7. Internet
Your sleep website should be separate and distinct from your general dental site; however the sites should be linked to each other. Make sure you have someone managing your search engine optimization (SEO). Registration forms for new sleep patients can be set up on your sleep website so that all of their information can be downloaded into your DentalWriter software.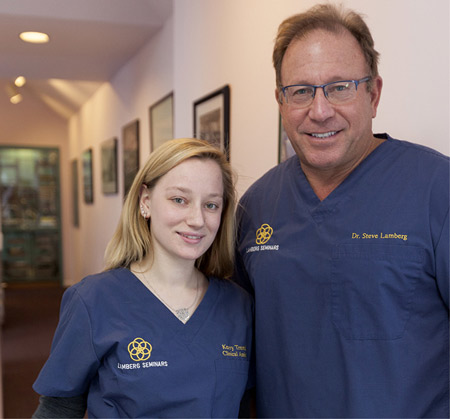 Having the opportunity to familiarize yourself with new patients prior to their initial visit translates into an easy experience for everyone. We use Demandforce to remind patients about appointments and to gain online reviews for our services. Social media such as Facebook, Twitter, Foursquare, Pinterest, Tumblr, and LinkedIn should be employed. Let people know that you're serious about this part of your practice, and it's not just another service like tooth whitening. Consider employing the "Snoring Isn't Sexy" national campaign managed by Nierman Practice Management.
8. Investment
Successful companies invest in ongoing marketing. I recommend starting your journey with DentalWriter software and a home sleep testing device. The Watch PAT home sleep test device by Itamar Medical (www.itamar-medical.com) works well for our patients, and the referring doctors find its sleep reports to be high quality and easy to read.
Even better, they just introduced a new simplified Watch PAT device that delivers excellent reports with only three points of body contact by combining the pulse oximetry lead with the plethosomography probe. We're always excited about anything that simplifies the patient experience.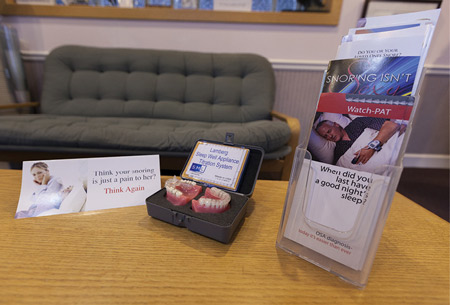 For your website, cards, and brochures, keep it simple at the beginning. The largest part of the budget should be education in order to learn the science, treatment protocols, and medical legal issues associated with dental sleep medicine. Finally, you will need to budget time and energy to spend creating and going to introductions with medical colleagues.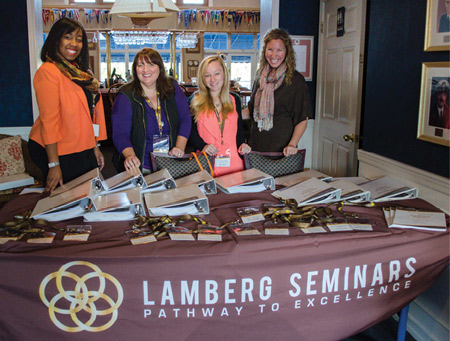 9. Instruct
The purpose of marketing is to increase your patient base. The new "customer journey cycle" can be broken down into awareness, consideration, conversion, and advocacy, each of which are enhanced by your activities as an educator. Become involved in teaching to stay current with basic science, marketing trends, insurance, and the many medical legal issues. This will help you be the best doctor and will increase confidence within your referral network. The old motto "learn one, do one, teach one" applies here as much as in any area of practice.
Great strides in science and technology have revolutionized marketing and dentistry. Dentistry continues to evolve to include advancements in oral-systemic health, overall health and wellness, and dental sleep medicine. Don't miss the opportunity to give many people the gift of a good night's sleep, better overall health, and an improved lifestyle. As dentists, we're in the unique position of offering sleep solutions that have a profound impact on people's lives. Your passion will spread to your staff and patients. By following the roadmap offered here, you will find the journey into sleep medicine to be fascinating, fun, and very rewarding.
---
Steve Lamberg, DDS, DABDSM, has been practicing dentistry for over 30 years with an emphasis on cosmetic, reconstructive, and implant dentistry. He lectures nationally on dental sleep medicine, and is the director of Lamberg Seminars, which offers courses in dental sleep medicine. He is the inventor of the patented Lamberg SleepWell Appliance. Dr. Lamberg is a Diplomate of the American Board of Dental Sleep Medicine. He practices in Northport, New York.