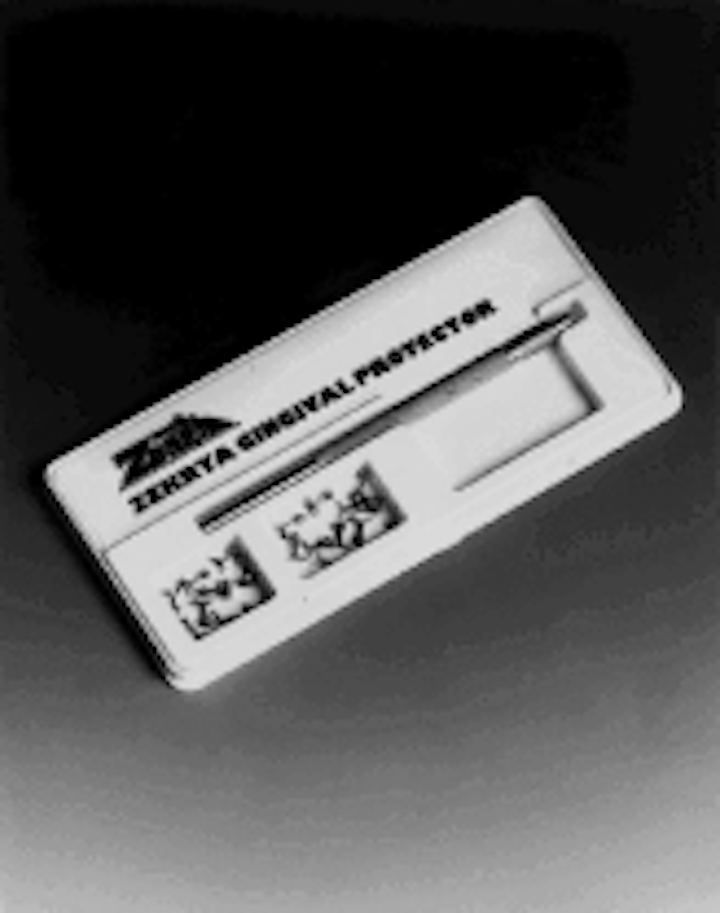 Joseph A. Blaes, DDS
Pearl #1 - Instrument Wrappers by McKenzie Management. Infection-control guidelines have been a part of our everyday routine since 1987. Carrying out these rules has caused dentists to become "disposable-crazy." Hospitals figured out long ago that disposables are cost-prohibitive. As a result, procedure instrument wraps are used widely by hospitals and by the military. The number of patients seen per day in a dental office requires a quick turnaround time on instruments, lending them to the wrap method. These Instrument Wraps are made from a strong, two-ply, 50/50 poly-cotton material. The wraps come in different colors and also can have a different color border stitch for more differentiation. This color-coding quickly identifies the exact procedure instruments contained within. The cloth wrappers are ideal for steam and chemical vapor sterilizers. They are not recommended for dry-heat sterilizers. We have been using the McKenzie Instrument Wrappers for over five months now and they have not worn out. You can expect some washing out of the color and some staining as they age. Disposable bags and disposable wrappers cost us close to $1,000 per year, so I know we are saving money with the reusable cloth wrappers. Try it; you`ll like it! To order or for more information, call McKenzie Management at (800) 288-1877.
Pearl #2 - Zekrya Gingival Retractor and Protector by Zenith Dental Products (Figure 1). If you do any procedures close to the gingival tissue, you need this instrument. I don`t know how I ever practiced without it! It has made almost every procedure I do easier and less traumatic for the patient. Just think of all the times you could have used an instrument that not only gently retracts the tissue, but also protects the tissue from burs, diamonds and excavators. This is the one. Use it to retract and/or protect tissue for veneer preps, finishing veneer margins, checking marginal fit of crowns, Class V preps, Class V subgingival caries removal and checking for loose crowns or bridges. The Zekrya prevents bleeding-no more blood to interfere with cementation of a veneer or the polymerization of a composite. Now you can see your margins! You can refine the margin and place it exactly where you want it. No more guessing! The Zekrya has a swivel joint which allows for a simple adjustment to reach any desired position. There are different size protector arcs that allow for adaptation to all size teeth. The protector arcs can be reused and autoclaved, so they are cost-effective. When the arcs become scratched or marred, they are replaceable. This one is a no-brainer! If you want more accurate and controlled preparations, more accurate margins and better dentistry easier than ever before, buy the Zekrya Gingival Protector. Order from your dealer.
Pearl #3 - SuperMat Retainerless Matrix System by Premier Dental Products Company (Figure 2). Placing and adjusting all matrix bands is now easier and more convenient than ever. Clear or metal bands are easily placed with the unique SuperMat instrument. The system consists of a placement instrument that is used in conjunction with the disposable spools to anchor and tighten the matrix band into the desired position. The SuperMat spool secures the matrix band for a good gingival seal and ideal proximal contacts. The tension of the band can be increased or decreased easily at any time during the procedure. Since only the tiny SuperMat spool remains in the mouth, you have much easier access for wedging and for placement of the restorative material. Proper proximal contacts are easier to establish, because the traditional matrix retainer is not in your way. The SuperMat system improves your visibility, and your patient is much more comfortable since no retainer is needed. It also eliminates band movement or distortion due to the patient`s lip movement. It can be used in conjunction with rubber dam or other isolation techniques. With this unique applicator system, several restorations can easily be completed simultaneously in the same quadrant. The SuperMat placement instrument can be autoclaved repeatedly and no special instrument is required for removal of the matrix bands. This system is a great timesaver and will make your inventory of matrix bands much simpler. Remember, time is money! Order the SuperMat Retainerless Matrix System from your dealer.
Dr. Blaes practices in the St. Louis area and has developed every type of dental practice from solo to a 10-man group. He is known for his expertise in dental techniques and his innovative systems designs. He lectures, writes and conducts "in-house" seminars. He may be reached at (314) 843-3300.
Figure 1
Figure 2