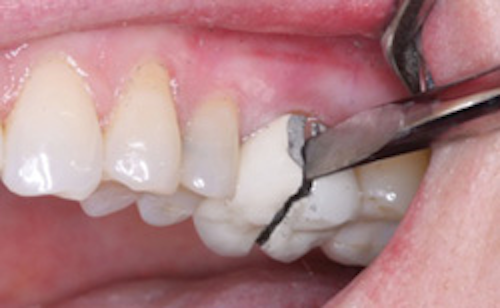 Gordon J. Christensen, DDS, MSD, PhD
There's been an enormous amount of advertising on both full-zirconia crowns and IPS e.max (lithium disilicate) crowns. Clinician opinion seems to be that they are both working much better than previous ceramic restorations. Porcelain-fused-to-metal (PFM) appears to be slowly dying. Am I right? Which of the two types of ceramic crowns should I be doing most? Have they been used enough to trust them? I'm skeptical of the ads on both types of crowns, and many of the published papers funded by manufacturers. I don't want to have the significant numbers of failures that I had with other generations of ceramic crowns.
I agree with your reluctance to believe some of the published information on these new crown forms. We have been misled before. As you know, sometimes looking solely at the in-vitro "evidence" on any subject can be misleading and often diametrically opposed to clinical observations. Fortunately, in this instance, both the scientific in-vitro evidence and the clinical observation evidence show remarkable acceptability of both types of crowns. Our research group, Clinicians Report or CR Foundation, has confirmed both types of data.
Your question concerning which is the best type of crown is commonly asked. Each crown type, zirconia or lithium disilicate, has significantly different characteristics. In the following information, I will discuss the differences and make some suggestions relative to when and where the two types of restorations are best suited. The information will be divided into several categories.
Single or multiple units
Both full-zirconia and lithium disilicate restorations have proven themselves in situations requiring only single-tooth restorations. Therefore, other factors to be discussed later in this article must be considered to make a logical conclusion about which type to use.
Full-zirconia and zirconia-based restorations have proven themselves in three-unit fixed prostheses replacing one missing tooth, with research and observation over nine years on zirconia-based restorations in the CR Foundation TRAC Research division (Technologies in Restorative and Caries Research).
Some laboratories are promoting longer span units of zirconia restorations. Although this use has promise, I advise caution and full disclosure informed consent to patients regarding longer span use at this time. Additionally, a relatively large connector junction of about 4 mm in diameter is suggested to provide acceptable strength when connecting the abutments to the pontic areas (Fig. 1).
Multiple-unit lithium disilicate restorations are not advised at this time in posterior locations. However, some are using this material in three-unit anterior restorations. I suggest patients receive informed consent concerning reservations about adequate strength of the currently popular form of monolithic lithium disilicate, since some failures have been reported.
When full-ceramic, three-unit fixed prostheses are needed in the anterior portion of the mouth, I suggest use of zirconia-based restorations.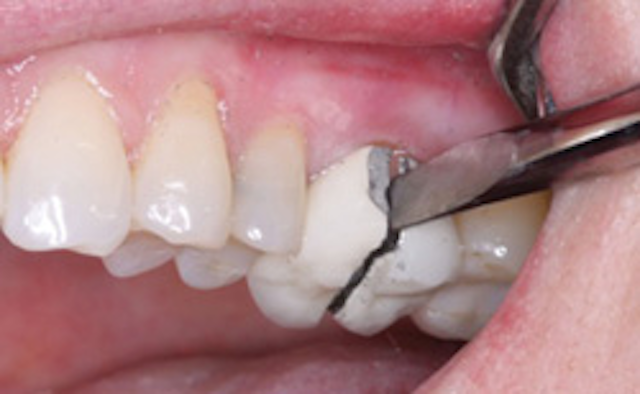 Fig. 1 -- Broken connector on zirconia-based, multiple-unit fixed prosthesis in CR TRAC Research long-term study. Use wide connectors for zirconia restorations.
Esthetic characteristics
The originally introduced full-zirconia restorations were not esthetically acceptable because of their opaque, off-color, and too light characteristics. However, remarkable progress has been made to date (Fig. 2). Currently, there are many changes being made in full-zirconia restorations, including the availability of numerous colors of zirconia and the development of more translucency. I predict that within the next few years the esthetic characteristics of full-zirconia crowns and fixed prostheses will rival and potentially surpass porcelain-fused-to-metal restorations.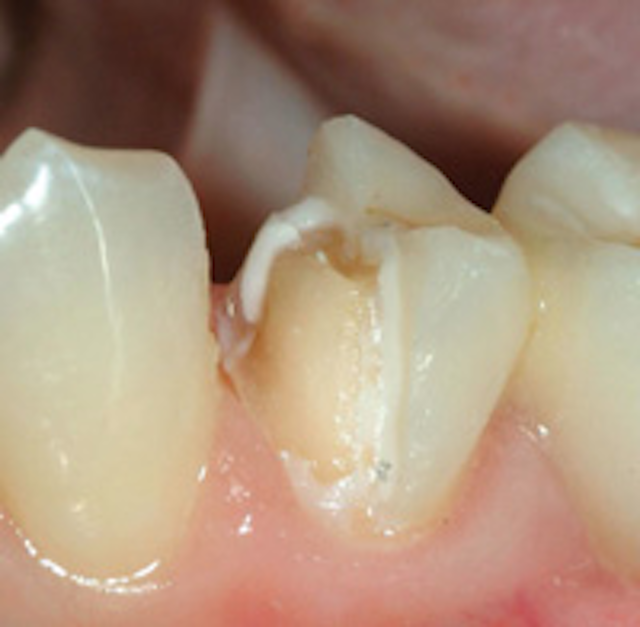 Fig. 2 -- Two full-zirconia, three-unit restorations replacing both first molars demonstrate the esthetic characteristics of full-zirconia restorations at the time of this publication.
However, at this time I recommend lithium disilicate over full-zirconia single crowns for the anterior portion of the mouth because of the esthetically superior characteristics of currently available monolithic lithium disilicate (IPS e.max).
Lithium disilicate restorations are among the most esthetic restorations in dentistry today (Fig. 3). These restorations match the esthetic characteristics of natural teeth very closely, and many laboratories are providing them at reasonable prices. I hope the reductions in laboratory cost will lead dentists to encourage more patients to seek esthetic upgrading of their smiles.
Use in the anterior or posterior portion of the mouth
Most dentists are reluctant to use any new or moderately proven restoration type for all of their restorations. I agree with that concept completely. Porcelain-fused-to-metal is well proven and has had over 50 years of successful use. Properly fabricated and seated cast-gold alloy restorations are still known to be the longest-lasting crown restorations. I suggest NOT using any new product exclusively until the evidence on the previously discussed materials or products is well proven. Don't throw away the older, well-known materials.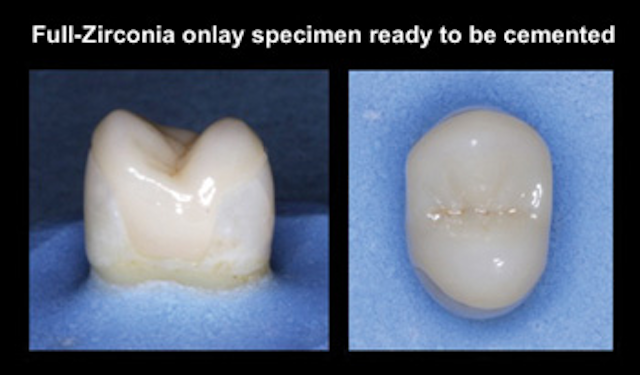 Fig. 4 -- This patient has destroyed PFM restorations placed by a previous unknown practitioner. What will he do to the newer restorations? At this time, nobody knows.
When obvious bruxism characteristics are present in a patient, I advise caution when treatment planning, providing thorough informed consent to patients about the unknown longevity characteristics of the newer materials. At this time, we feel that the newer ceramic restorations are the best full-ceramic restorations, but patients should know that long-term evidence is not yet available (Fig. 4).
In patients with overt bruxism, retentive tooth buildups and parallel tooth preparations are mandatory for optimum long-term success (Fig. 5).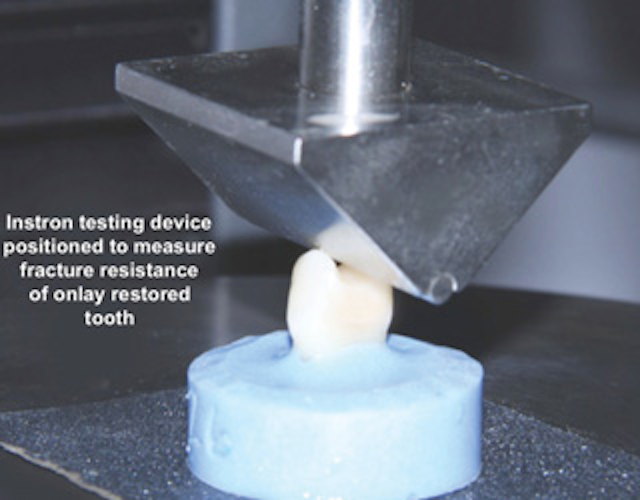 Fig. 5 -- For the patient shown in Fig. 4, tooth buildups were placed and retentive tooth preparations made.
Use of cast-gold alloy or PFM crowns is proven and desirable in some situations, in spite of the rapid movement and commercial hype to go to full-ceramic restorations (Fig. 6).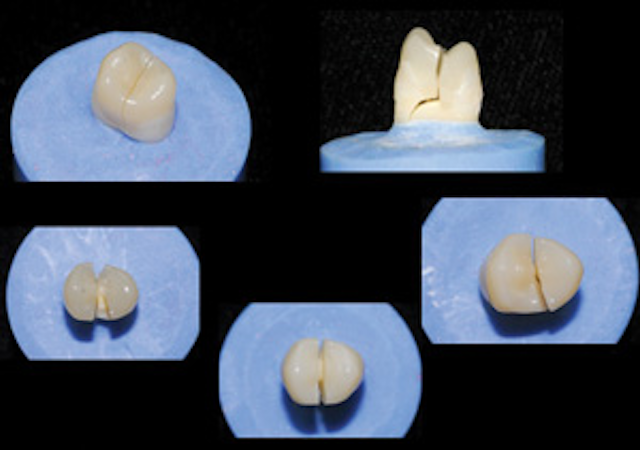 Fig. 6 -- Cast-gold alloy restorations were placed on molars for this bruxing patient as a precaution, lithium disilicate restorations were placed on the remainder of the teeth, and an occlusal nightguard was made for use every night.
My current personal suggestions for full-crown use in the anterior and posterior portions of the mouth follow. As more research becomes available, I assure you that my clinical opinions will change.
The materials are listed in decreasing order of my preference:
Second molars -- gold alloy, PFM, full zirconia, lithium disilicate (IPS e.max)
Mandibular first molars -- gold alloy, PFM, full zirconia, lithium disilicate
Maxillary first molars -- PFM, lithium disilicate, full zirconia
Premolars, maxillary and mandibular -- lithium disilicate, PFM, full zirconia (Fig. 7)
Six maxillary or mandibular anterior teeth -- lithium disilicate
One maxillary or mandibular anterior tooth with other teeth present -- leucite-reinforced glass (IPS Empress or others), lithium disilicate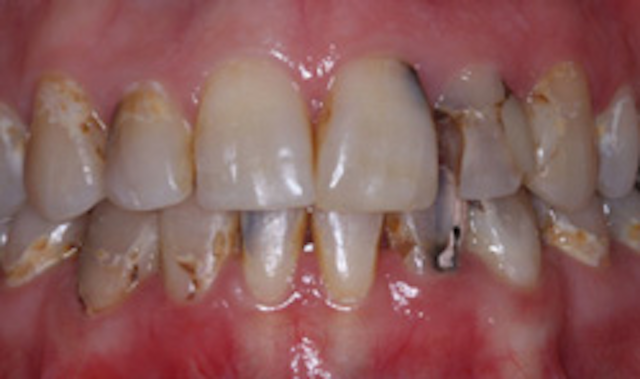 Fig. 7 -- IPS e.max (lithium disilicate) continues to grow for use in both posterior and anterior single-unit locations. It is serving well in those situations.
The future
I predict that zirconia will continue to grow in use as better esthetic characteristics are developed. Lithium disilicate will continue to increase in use and be further reinforced with zirconia or other elements. New hybrid full ceramic materials are coming into the market. They will continue to be developed, but it will take years to prove or disprove their acceptability.
PFM will remain for some long-span prostheses, precision attachment placement, and other uses. Unfortunately, cast-gold alloy will continue to die a natural death due to cost of material, patient demand for tooth-colored restorations, and lack of dentists promoting it. (I continue to prefer gold alloy in the locations I have noted in the article.)
Gordon Christensen, DDS, MSD, PhD, is a practicing prosthodontist in Provo, Utah. He is the founder and director of Practical Clinical Courses, an international continuing-education organization initiated in 1981 for dental professionals. Dr. Christensen is a cofounder (with his wife, Dr. Rella Christensen) and CEO of CLINICIANS REPORT (formerly Clinical Research Associates).
In this monthly feature, Dr. Gordon Christensen addresses the most frequently asked questions from Dental Economics® readers. If you would like to submit a question to Dr. Christensen, please send an email to info@pccdental.com.
Additional educational information for you
We have significant additional information for you on this topic.

One-hour DVDs

Affordable Treatment of Complex Rehabilitative Needs (Item V1964)
Zirconia and Lithium Disilicate Restorations – Clinical Comparison and Techniques (Item V1956)
How to Repair and Maintain Fixed Restorations (Item V1961)
Two-day courses in Utah
Successful Real-World Practice™ Fixed Prosthodontics
Christensen Comprehensive – Affordable Treatment of Complex Cases
Visit www.pccdental.com or call (800) 223-6569 for more information.
More DE Articles
Past DE Issues