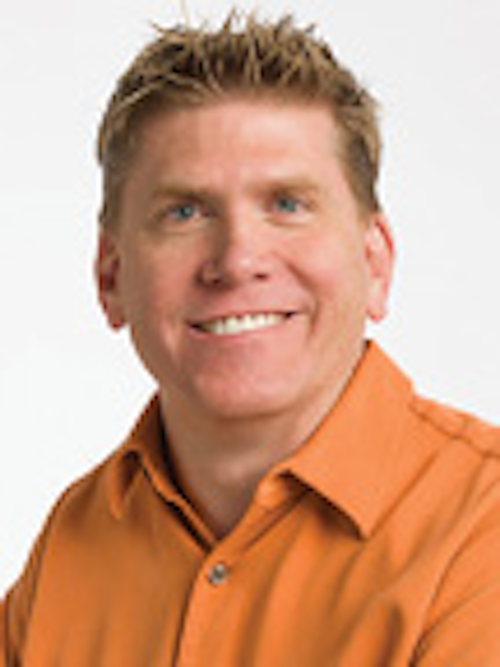 The dental profession is migrating to the cloud. It first started with one or two forward-thinking doctors packing up and heading out. Others took notice, and today more doctors are on the cloud than ever.
You need to be on that trail, too, if you're not there already. Simply put: your data on the cloud is safer than on a server in your broom closet. Everyone knows this. You know this, too, else you wouldn't be shopping, banking, socializing, or conducting all manner of business online. Let me suggest three critical areas to ponder when making that cloudy trip.
Easy-to-learn software accommodates growth
Growth, regardless of how you define it, usually means adding staff to your team. The easier it is for your team to understand your management software, the sooner they can add to production numbers.
A seriously intuitive interface directly impacts ease of use. The best examples of intuitive interfaces are what you see on the internet. There's a reason why you don't need hours of training to learn how to shop at Amazon or post something on Facebook.
You won't find that kind of intuitive design in older client-server applications, or in client-server applications that are hosted on a web browser. Web-hosted client-server software does not experience some magical change in software design. The software remains clunky and the hosting only furthers to poison the user experience. Save yourself some time by only evaluating cloud-based applications specifically designed to be used in a web browser.
Ease of use also means easy access to technical help. Your team should have anytime, anywhere access to information, training videos, webinars, and 24/7 phone access to a customer service technician.
Don't forget about training. Training your staff no longer means you close your practice and lose valuable production days. At Curve Dental, for example, we break the training topics down into small sessions that won't disrupt your day. Smaller training sessions yield larger benefits. Retention is much higher, which leads to a happier, more effective team. Flying a trainer to your practice is old-school. Instead, all of your training can be done online. That way you don't have to play host to a trainer, pay for travel costs, and further disrupt your schedule.
Centralized control accommodates growth
Growth for you may mean several practices as opposed to one large practice. Multiple locations demand a cloud-based management system. You'll save dollars on hardware (no servers to purchase), IT services, and connecting your locations. A cloud-based system allows you to easily access databases for each location.
To use Curve Dental as an example, you are able to manage multiple databases within different tabs in Google Chrome. You simply click on a different tab to manage a different location. The tools and features are the same from tab to tab; only the data changes. As a result, you can complete billing and collections for one location, click on a different tab, and then complete billing and collection tasks for the next location. Of course, this centralized management can be done remotely without investing in any additional communications software or hardware.
Business analytics stimulate growth
Understanding the numbers behind your growth stimulates more growth. Conversely, understanding the numbers behind a lack of growth provides the opportunity to jump-start growth. Numbers help you spot problem areas. Numbers also help you focus your team on what's most important. Let's look at some examples of each.
When you can break down your production into categories, you'll quickly see where the bulk of your dollars are coming from and what procedures need attention. Likewise, production by provider lets you peer into an associate's world or get a feel for the health of your hygiene business. But it's not just about production. A multitude of factors affect growth, and you have to keep an eye on all of them in order to enable and manage your growth. Cloud technology allows all of the data generated by your practice to be mashed up into a comprehensive picture. Schedule utilization, patient habits, effectiveness of your marketing in capturing new patients, staff performance, insurance write-offs, and many others are just the tip of the iceberg when it comes to the power of cloud-based analytics. Knowledge is power in that once you see opportunity, you can act upon it.
Key performance indicators and dashboards keep your team focused on what's important. In your morning huddles, key metrics should be visible to the team. For example, if your practice has a hygiene production goal for the month, a simple dashboard will display the current level against the goal. An informed team then becomes a team motivated to meet a goal.
When it becomes your turn to trash your server and move to the cloud, don't overlook ease of use, modern training, centralized control, and metrics.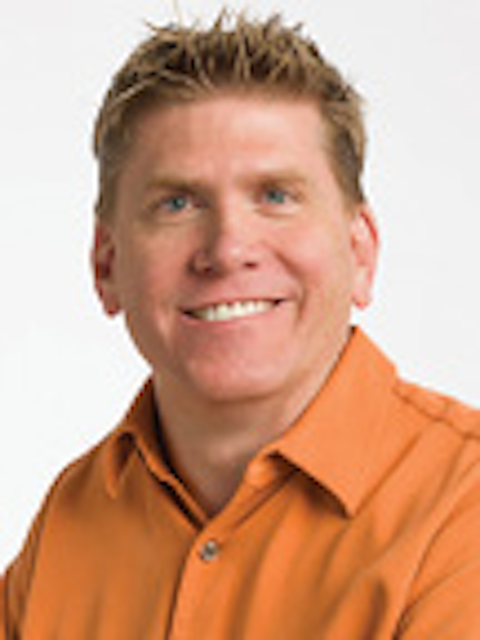 Andy Jensen is VP and CMO at Curve Dental Inc., a software development company that provides web-based management solutions for dentists and dental groups. You can learn more about choosing the right software by downloading a free dental software buyer's guide at curvedental.com/buyers-guide.