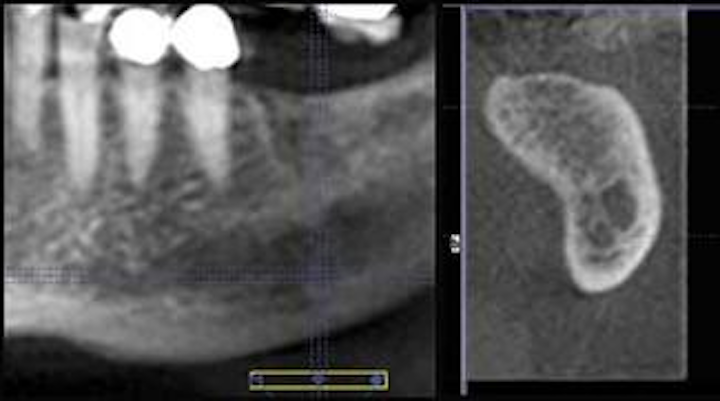 by Terry L. Myers, DDS, FAGD
For more on this topic, go to www.dentaleconomics.com and search using the following key words: digital technology, digital imaging, implants, 3-D technology, Dr. Terry L. Myers.
Whoever said, "It's not what you know; it's what you think you know that isn't so," really summed up a dilemma facing general dentists in today's challenging economy. Many generalists want to expand their practices by performing procedures such as root canals, orthodontics (like Invisalign®), and implants. By providing these procedures in-house instead of referring our patients to other specialties, we become heroes by saving our patients time and money, along with building our practice revenue.
A recent survey indicates that the number of patient inquiries to general practitioners about implants has increased 77%, but only 19% of general dentists are now placing implants.
The small detail that "isn't so" can deter the successful outcome of an implant procedure. General practitioners must be armed with the most detailed information possible that can increase their comfort level in placing implants. Sometimes, a 2-D pan cannot provide insight into the 3-dimensional shape of the bone, which is imperative when placing implants. Some anomalies just can't be discerned in two dimensions, and 3-D technology adds depth to our diagnosis, planning, and success. My GXCB-500, which scans just the areas I need as a general dentist, delivers this information. A colleague and fellow "500" owner, Dr. Gary Henkel of Horsham, Pa., shared some images of a patient where 3-D saved the day.
One of the hallmarks of a hero is protecting our patients' well-being and our practice's financial standing. We also need to be in the right place at the right time.
3-D imaging lets us do both!
Dr. Terry L. Myers is a fellow in the Academy of General Dentistry and a member of the Academy of Cosmetic Dentistry and the Dental Sleep Disorder Society. Dr. Myers has a private practice in Belton, Mo. You can contact Dr. Myers by e-mail at office@keystone-dentistry.com.