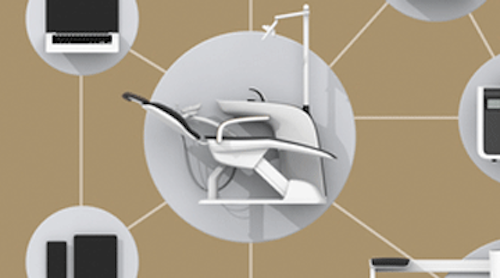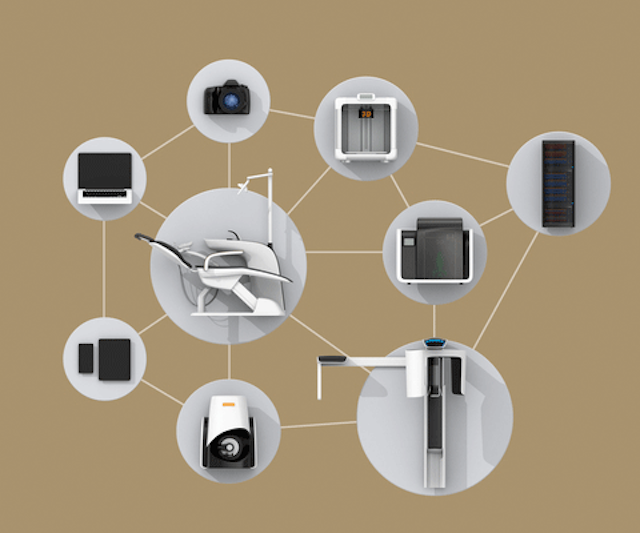 Has your transition into digital dentistry been less than smooth, or are you pondering the change? Here are eight things you need to consider before making the jump. Over the next couple of years, we anticipate significant growth in the number of dentists using digital scanners routinely in their practices- between 5,000 and 10,000 dentists will make the change, accelerating the emergence of fully digital workflows across our profession.
With the ever-growing usage of these digital technologies, it is important to keep in mind that how the technology is applied is as important as what the technology does. At the New York Center for Digital Dentistry (NYCDD), our support of offices and organizations as they integrate these digital solutions into their practices can help make the transitions clean, effective, and productive. We deal with successes and struggles alike.
READ MORE | How the use of digital technology is changing our patients' perceptions
Based on our own experiences, our training, and our consulting, we have identified a full set of key success and frustration factors, and have devised numerous techniques and adjustments that can help make the adoption of these technologies smoother, quicker, and less stressful. These are some of the things you need to achieve digital dentistry success.

1. Adopt a "doctor-centric" service perspective
You need to establish a comprehensive plan for the evolution of your work flows, clinical skills, team behaviors, and leadership styles. The enhancements to these key factors in your practice will help improve the the patient experience, translating your personal efforts into tangible results.
Making a good purchasing decision is the easy part of the process. Planning how you will adopt these new technologies and help your office climb the learning curve is too often ignored or relegated to a secondary position. Personal involvement can help mitigate the transition and ensure a positive result.
2. 100-day plans
We are firm believers in the power of adopting 100-day plans to help track the quality of the office integration. Successive diagnostic-based plans help you mobilize the exact training support needed to keep on track, improve productivity, enhance patient care, and achieve a great return on your investment. Having only good intentions and vague notions for implementing office changes generally leads to failure. It is very important to have specific goals outlined to check and ensure progress, all while maintaining a well-conceived, time-based schedule.
READ MORE | What restorative digital dentistry strategy should I embrace?
3. Expect speed bumps and plan responses
There are many factors in your office situation that can inhibit smooth integration and require appropriate management. These are normal, and while many of us are perfectionists, it takes a guiding hand to successfully mitigate these issues. Potential speed bumps could include:
Limited "buy-in" from the office team. It is difficult to implement anything if even a few members of the team are not on board or do not believe in the new ideas. There is a world of difference between team members doing something they have to do rather than something they want to do.
Assistants who are not open to learning new skills and behaviors. In our experience, this happens approximately 30% of the time.
A low level of IT savvy in the office team. Again, we see this approximately 30% of the time.
Launching the scan-only project into offices where stress levels are already very high. This may not be conducive to the required planning and training necessary for successful integration.
Failing to figure out why past changes in the office did not go well. Assessing the individual group dynamics, skill sets, and openness to change of each practice is pivotal in understanding the best way to introduce new techniques and technologies.
4. The lab relationship
Developing seamless, easy-to-use connectivity with your dental lab is crucial. This developmental process includes:
Engaging in a dialogue with the lab about how to advance and improve the quality of the scans that you submit.
Focusing on the ease and reliability of the network communication in regard to the electronic files.
Assessing and discussing the cost, accuracy, and rapid response from the lab.
5. Using materials suited to digital dentistry
Digital scans can be used with most restorative materials, but our ability to design, mill, and deliver restorations without models will usually mean that we are bonding all ceramic restorations. Careful attention to prep design principles and meticulous attention in following the manufacturer's recommendations for a particular cement can mean the difference between success and failure.
6. Education, openness, and learning new skills
We know that a doctor's digital dentistry integration success improves significantly with direct support and training. The key word is education: it helps you learn new skills, evolves existing techniques, and is aligned to the growth of your clinical prowess.
We all have to be forward thinking and open to the advances in our profession and standards of patient care. The more set in our ways we become, the more difficult it is to push ourselves to evolve and create positive, exciting changes in our practices.
READ MORE | Why it makes sense now to switch from traditional impressions to digital impressions
Often, we do well to approach learning new clinical skills as if we were learning the skill for the first time. It is imperative that we leave our experiential baggage behind-just because we believe that we know the best way to approach treatment does not mean we actually do. Being stubborn or skeptical keeps us in our comfort zone while locking us in the past. As we allow ourselves to discover new information, much like how we ask our patients to, we can be pleasantly surprised by the new skills that will enter our clinical repertoire.
7. Practice owner patience
Practice owners must be patient as digital dentistry is integrated. There will be hiccups and mistakes along the way that we should excuse. However, the important point is not to "forgive and forget," but to reaffirm how important the change is to the goals of our practice.
We have to use our judgment and become less forgiving if the new ways are not adopted. We need to ensure that our goals and expectations are clear and obvious.
8. Develop your own customized digital integration solution
We have found that not all practices are alike when it comes to adopting these technologies. It is important to set your own specific objectives and customize a solution that will help you attain those objectives. Reaching out to peers who have had successes and have interacted with consultants, vendors, or manufacturers can be helpful.
At the New York Center for Digital Dentistry, we partner with many offices and organizations to support the integration of open-source digital solutions. Our work is tailored to the individual needs of each dentist and office, creating customized digital integration business plans.
As always, I welcome your feedback and comments.
Examples of successful scan-only integrations
I did eight units in my first week. All the crowns fitted perfectly without additional adjustments. They just dropped right in!
Using a scanner in a denture case allowed me to avoid extracting the teeth prematurely prior to the design of the immediate denture and surgical procedure.
Two months after using a scanner to create an e.max crown, a nonlocal patient was physically injured and broke it. With digital access to his scans, the lab was able to mill a new crown and overnight it to his local dentist, improving his "distance" experience.
I digitally scanned a dated, external hex Biomet implant that had been dormant under a failing natural tooth bridge. I rapidly restored the patient with an impeccable custom abutment and crowns on a short timeline.
I scanned an upper full arch for a dental implant surgical guide, uploaded to Anatomage, and did the surgery within 48 hours of the initial scan.
Examples of frustrating scan-only integrations
I found it difficult working with the scan-only system interface and my team members are having trouble adjusting to working without "four hands."
My favorite labs do not accept these digital scans.
The dentists in my practice have different levels of familiarity with the systems, and some are getting poor results.
I am having trouble getting a good scan. I feel as if the process is taking too long, and I do not yet trust the system.
---
Gary Kaye, DDS, FAGD, founder of the New York Center for Digital Dentistry, has practiced comprehensive dentistry in New York City since 1993. He graduated from Columbia University of Dental Medicine, where he received awards in endodontics, prosthodontics, and geriatric dentistry. Dr. Kaye consults with other dentists and dental manufacturers and lectures on topics including ceramics, occlusion, and digital dentistry. He is on the guest faculty of Planmeca University in Dallas, Texas.