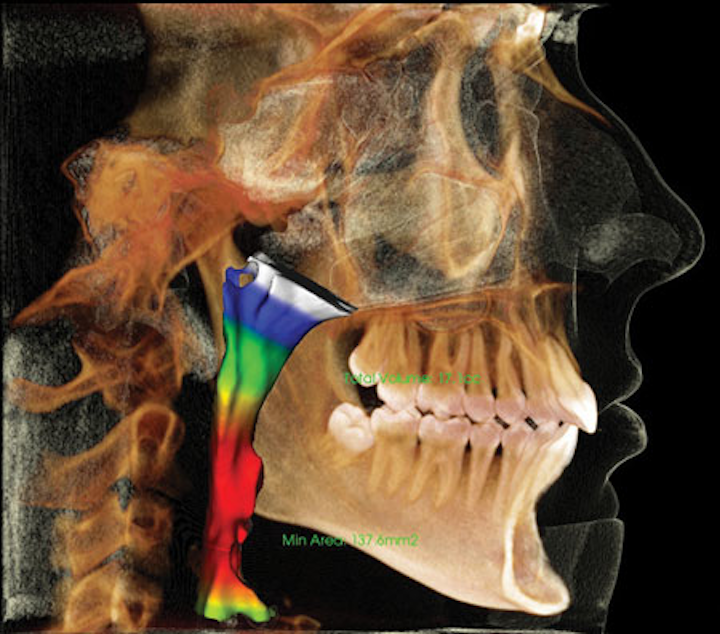 Digital dentistry and its capabilities for more detailed imaging information and communication of this data has changed the legal landscape, including interpretations of the standard of care and resulting claims of malpractice. Just having CBCT or related digital technologies in the office is not, in itself, a solution. Rather, using these technologies responsibly, informing the patient of both the risks and benefits, and documenting the patient's acceptance or rejection of treatment all play a part in protecting the dentist against possible litigation.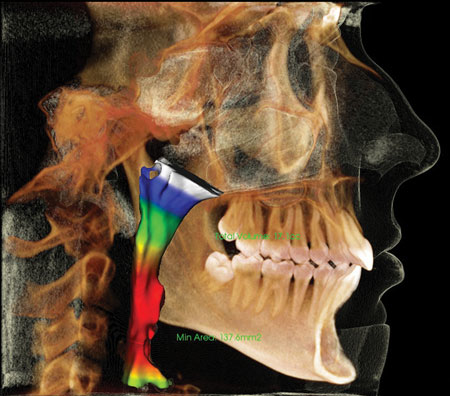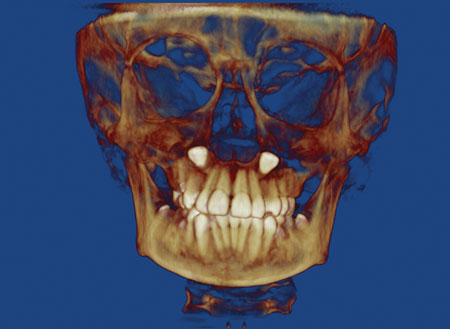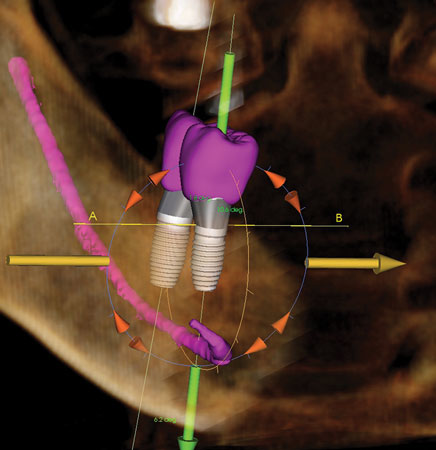 Images provided by i-CAT.
Some dentists believe that merely implementing the latest technologies is enough to protect them from lawsuits. While having the latest technologies can provide a defense both clinically and legally, documentation of all communication with patients about risks, benefits, and alternatives is a must.

READ MORE | Nonsurgical endodontic retreatment with the aid of cone beam (CBCT) imaging
Before any lawsuit damages can be awarded, a patient must prove that the negligence that caused the injury could have been avoided. Courts look for evidence that the treatment was below the standard of care. Standard of care is defined as that which a reasonable health-care provider would or should do under similar circumstances. Attorneys do not set the standard of care. Exposure can also involve not offering ideal care or, if offered, not documenting patients' refusal of ideal care (i.e., refusing recommendation for a CBCT scan before implant surgery).
Here are some ways to stave off malpractice claims.
• Document-Write down as much as possible in the patient's chart. Don't just document the presence of problems; also note the absence of a post-treatment problem. Learn to love the acronym WNL, within normal limits. Note the lack of patient cooperation-don't ever erase a cancelled appointment or fail to note if the patient did not bring along his or her appliance. That shows the patient failed in the responsibility of his or her own care.
• Use forms and customize-Informed consent and informed refusal forms are imperative to show that the patient understood your treatment plan and either accepted or rejected it. Be sure to customize the form for different treatments and how that treatment, such as the source of bone graft material, would affect the specific person for issues related to religion, culture, finances, hobbies, or career. Have a short time-out before initiating treatment to review the referral slip, signed and dated health history, signed and dated informed consent or refusal, and patient radiographs, and then document the treatment specifics.
• Explain, explain, explain-Describe what you are doing and why. Today we have many options for treatment of a condition. A new risk is the dentist not offering ideal care and the patient having a complication due to a lesser treatment. The clinician must make sure that the patient is aware of the risks of refusing, for example, a recommendation to take a CBCT. If the patient's refusal to accept a CBCT is not charted, and he or she later denies rejecting the scan, problems can arise. The patient may say that if he or she had known the risks of not having the scan, he or she would have allowed it. Therefore, a patient must sign a refusal form. Many times when patients are asked to sign this type of form, they reconsider and go ahead with the procedure; they balk at accepting responsibility for themselves.
If a complication could have been avoided with reasonable use of skill, care, and/or technology, the occurrence of that complication can be considered malpractice. This is where CBCT technology has changed dentistry. 3-D imaging has the ability to reduce complications by revealing anatomical truth. CBCT can be used in myriad applications: an orthodontic tool to assess bone width, root position, and anatomical anomalies; a pathology screening tool; more accurate location of vital structures for extractions; evaluation of bone density for implants; and orthognathic planning. Even though no screening method is 100% accurate, when a jury finds fault for failure to take a CBCT, they see it as a "could have" rather than a "should have."

READ MORE | Diagnosis and treatment for Breakthrough Clinical pathology case: No. 4
Implant dentistry is one of the fastest growing fields in dentistry today,1 and unfortunately it has also become the fastest growing area of litigation related to nerve damage, sinus perforation, injury to teeth, and lack of bone. A CBCT scan provides information on implant location/path, bone height and width, quality/density, location of critical anatomy, and pathology. Documentation becomes essential.
A clinician is more likely to get sued for failure to take a CBCT than for taking one. Even during what some consider simpler procedures (i.e., impacted teeth), cone beams may help define details such as canal and root superimposition, canal course, or diameter changes. With a CBCT, you not only talk to patients about the risk of nerve damage, but also can give them visual information. An example is when a dentist extracts an impacted cuspid instead of the mesiodens due to lack of a CBCT.
The clinician has options for interpreting a CBCT scan. It may be ideal to have a dental radiologist read and report on it. In such cases, if the patient declines, obtain informed refusal. Informing patients, proper documentation, and considering technology such as CBCT can help to protect a dental practice from malpractice litigation. Compare these precautions to protecting yourself in the event of a car accident. You don't have an accident every day (and it may not even be your fault), but you wear your safety belt because no matter how safely you may drive, an accident can occur. Too many dentists don't wear their safety belts in situations involving CBCT.
---
Arthur W. Curley, Esq., is a senior trial attorney in the San Francisco-based health-care defense firm, Bradley, Curley, Barrabee & Kowalski, PC. He graduated from UC Berkeley with honors in 1970 and obtained his JD from the University of California, Hastings School of Law in San Francisco in 1974. He has defended doctors for more than 40 years and given risk-management courses nationally, including the sponsored i-CAT International Congress on 3D Dental Imaging.
Reference
1. Wohrle PS, Levin RP. Implant marketing: cost effective implant dentistry. Implant Soc. 1996;6(2):6-8.