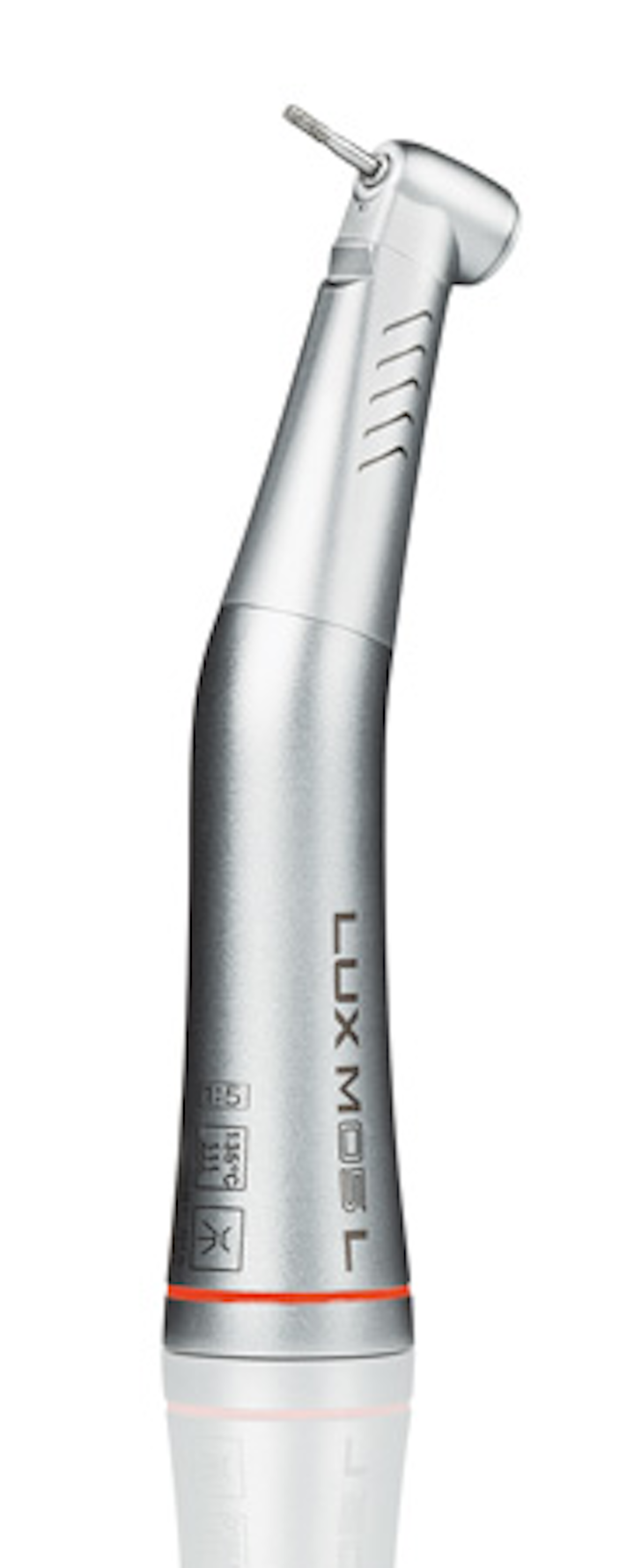 Joshua Austin, DDS, FAGD, reviews the KaVo Electrotorque electric motor handpiece system and Oral Arts Dental Lab's Element-Z and Ultra-Z Esthetic full-contour zirconia.
---
KaVo Electrotorque electric motor handpiece system
Electric handpieces have been a gift to dentistry. The increase in torque is almost mandatory when it comes to adjusting, trimming, and cutting off the new high-strength ceramics such as lithium disilicate and zirconia. Aside from that, the increase in torque is so nice when prepping teeth. It is easy to feel the difference. After using electric handpieces for the past few years, I can't even imagine going back to air-driven handpieces. The KaVo Electrotorque electric motor handpiece system is an excellent choice if you are looking to equip your office with electric handpieces or add some new units to the mix.
KaVo has been around the industry for many years and has a reputation of excellence that is hard to match. KaVo's continued innovation shows with the Electrotorque system. The system works with any E-type handpiece, and I think the KaVo Mastermatic handpieces are excellent choices to go along with the Electrotorque system.
One criticism of electric handpieces is that the heads are fatter, so they can be difficult to use in some situations. The Mastermatic Lux M05L Mini is a smaller high-speed handpiece with a reduced head size that allows easier access for tricky pediatric or second molar situations. For all other situations, the Mastermatic Lux M25 is a superb high-speed handpiece.
With an Electrotorque system, you can adjust the speed between 100 rpm and 40,000 rpm. This wide range gives you flexibility for many different procedures requiring both high and slow speed. Endo functionality is also built in, which will allow you to eliminate your current endo-only motor system. Given the wide range of speeds and torque this motor offers, virtually any rotary file system is compatible.
The actual motor, which is what the handpiece attaches to, is extremely light and compact. It is ergonomically balanced, unlike some systems that have long, heavy motors. Aside from ergonomics, the motor also has another handy feature: The water spray can be adjusted right at the base. No more fiddling around with the underside of the delivery unit!
Part of what you are buying when you make a purchase like this is support if something goes wrong. KaVo has a sterling reputation for service and support. A three-year warranty is included with the Electrotorque electric motor system, covering the motor, the control box, and all of the tubing and cords.
Between the ergonomics, flexibility, and service, the KaVo Electrotorque electric motor handpiece system is a wise choice if you are looking to equip your office with electric handpieces. You definitely will not regret this purchase. Line-drive double down the third-base line for KaVo!
Element-Z and Ultra-Z Esthetic from Oral Arts Dental Lab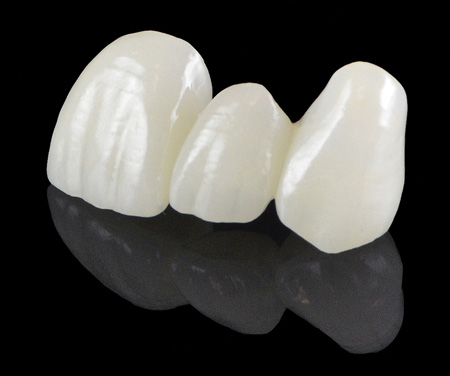 As my friend, Dr. Michael DiTolla, frequently says, we are in the middle of a monolithic revolution in dentistry. Gone are the days of bilayered restorations such as porcelain-fused-to-metal (PFM) crowns. We had the same problems with the early bilayered zirconia crowns as we did with PFM crowns: The veneering porcelain would chip off, leaving food traps, sharp edges, and an unsightly appearance.
Ivoclar Vivadent Inc. kicked off the monolithic revolution with e.max, but we needed something stronger for high-force areas. That's when full-contour zirconia dropped, and it hit with a bang. We adopted full-contour zirconia faster than any other new material dentistry had ever seen. Dentists everywhere loved the strength and having the ability to offer strong, tooth-colored crowns for high-function posterior applications. But the esthetics of full-contour zirconia materials still left something to be desired. They were all very opaque, and shade selection was limited.
Time and technology have improved on that original material-new brands have come to market. Translucency has been a big factor in the esthetic improvement of these materials. We've seen huge increases in translucency, including the introduction of new lines of full-contour zirconia specifically for anterior applications. A small amount of strength has been sacrificed to increase the translucency of these materials. For anterior restorations, this trade-off is well worth it. Even with the reduction in strength, these materials are still much stronger than other monolithic alternatives.
Oral Arts Dental Lab in Huntsville, Alabama, recently debuted its own full-contour zirconia brands. Element-Z is a highly esthetic option for posterior restorations. It is 26% more translucent than competitors' materials, and it is available in all 16 Vita shades. With a flexural strength of over 1,200 MPa, it is strong. I have been getting gorgeous restorations back from Oral Arts. Sometimes it stuns me how esthetic zirconia can be in the right hands.
Ultra-Z Esthetic is a great option for anterior restorations when you need a bit more strength than what lithium disilicate can offer. With a flexural strength of 650-750 MPa and translucency and shading that are extremely similar to natural tooth structure, Ultra-Z Esthetic can give anterior restorations a little bump in strength. Both of these materials are very kind to the opposing dentition, thanks to their small particle size; I've noted very little, if any, opposing wear.
Oral Arts Dental Lab is a family affair. The Winstead family has been at the helm for years, and they run a truly excellent dental lab. They are constantly striving to offer the most technologically advanced techniques to enhance their services. Solid base hit up the middle for Oral Arts on Element-Z and Ultra-Z Esthetic!
MORE PEARLS:
A lip and cheek retractor and a provisional crown and bridge material
A color changing resin cement, a contact finder, and a sectional matrix system