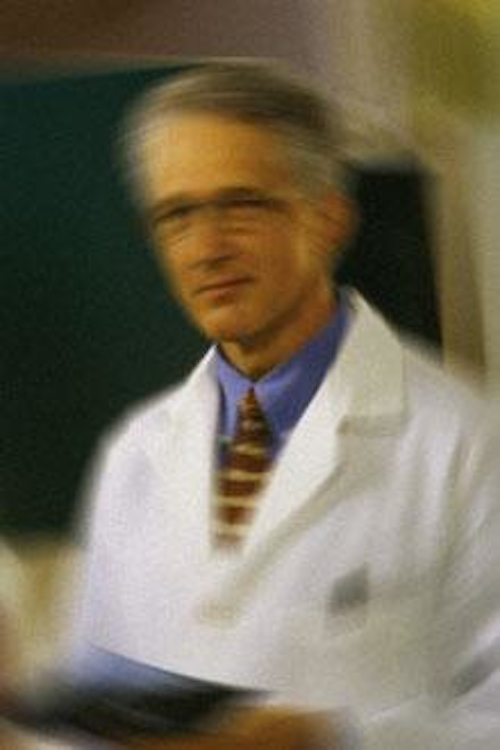 Steven Lynch, DMD
We're all aware of the many advantages of switching from film to digital X-ray technology. Once you've switched to digital, your practice will run more efficiently and be more profitable. Your staff will be happier. Your patients won't be subjected to long waits while you process film radiographs. In addition, you'll be doing the environment a big favor by not using toxic film-processing chemicals that must be disposed of as hazardous waste.
But there's another important consideration that isn't talked about much. Let me sum it up with this question: How many patients have you lost to other dentists because you haven't made the switch from film to digital radiography?
To illustrate this point, I'll tell you about something that happened to me. I installed a digital X-ray system in my office a little more than four years ago. About a year after that, a family of patients — my patients — moved to another town. Because it was more convenient, they made appointments with a new dentist there. After a single appointment, however, they changed their mind. They decided not to continue with their new dentist, and instead, make the 80-mile round trip to come to my office!
The reason? Their new dentist wasn't up-to-date. As they put it, the new dentist just didn't have "the right stuff."
In their eyes, I was a better dentist than the one they visited in their new hometown because I was able to provide digital X-rays. I was on top of the new technology, and he wasn't. Where he was old-fashioned, I was modern. I like that!
Call it "patient pride" if you want. My patients get instant results from the latest and best digital X-ray technology. His patients get long waits between takes.
My patients get to talk up the comfort of this new and exciting technology to their friends. His patients would rather not talk about their dental visits, thank you very much.
My patients get to co-discover their problems with me because of the extraordinarily clear images of their digital X-rays on my flat-screen, high-resolution computer monitor. His patients have to take his word for it.
You might recall the TV commercials in which tennis star Andre Agassi declares on behalf of Canon, "Image is everything!" Although I wouldn't go quite that far, I will say that image is very important in dentistry. I know that from personal experience.
On second thought, let me reconsider what I said. The remarkable clarity of the digital images generated by this new standard of care does wonders for patient pride and satisfaction. Digital X-ray technology has definitely enhanced my image in the eyes of my patients. And I don't have to worry about losing patients to other dentists who didn't have the foresight to install a digital X-ray system. Digital X-ray doesn't necessarily make me a better dentist — but it might just make me a smarter dentist.
Maybe Andre Agassi had something after all. Where digital radiography is concerned, it just might be true that image is everything.
Steven P. Lynch, DMD, is in private practice in Oxford, Ala. Since 1995, he has been teaching dentists, team members, dental students and faculty the applications of lasers and digital radiography. You may reach Dr. Lynch by email at doctordigitalxray@yahoo.com, or visit his Web site at www.lynchdmd.com for more information.