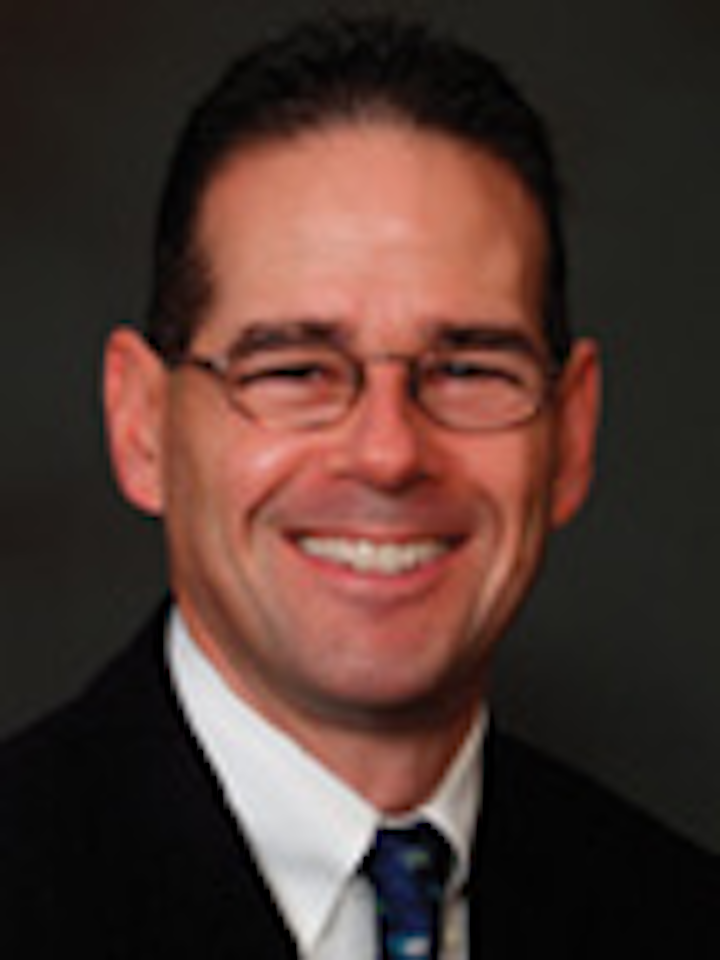 Richard H. Nagelberg,
DDS
THERE ARE MORE THAN A FEW APPROACHES to the prevention and management of periodontal disease. Of the two, prevention is preferable since it eliminates the need to manage periodontitis after it rears its ugly head and embarks on a lifelong mission of destruction.
The list of prevention techniques includes innumerable fuzzy sticks, waxy strings, and foul-tasting liquids to be merrily sloshed around the mouth, all with the goal of knocking down the bacteria that cause the disease in the first place. Some of these techniques are quite effective when used frequently and properly; however, all of this has to be done day after day ad infinitum. The number of people who perform all of these tasks sufficiently to arrive at the promised land of oral health is woefully small, as evidenced by the huge proportion of individuals in this country and around the world who are living with periodontal disease.
What if there were an easier way? A magic potion would be nice. And so would the discovery of something in the body that could prevent disease-causing bacteria from incorporating into a biofilm, which they need to do since free-floating bacteria cannot cause disease. This point bears expanding upon since it is central to what the body can do to protect itself from the damaging effects of periodontitis, which increases the risk of secondary infections and conditions such as atherosclerosis and infective endocarditis caused by oral Streptococci.1
Periodontal pathogens have the ability to cause periodontal tissue destruction. They cannot unleash their destructive abilities, however, if they live a single-cell, unattached existence. They need to be incorporated into a biofilm, in the gingival sulcus, which provides the necessary anaerobic environment. Porphyromonas gingivalis (P. gingivalis) is strongly associated with the development of periodontal disease. To induce periodontitis, P. gingivalis has to be incorporated into existing biofilms, with oral Streptococci being an important binding partner. Let me emphasize: The importance of Streptococci as a binding partner for P. gingivalis is no small point. The manner in which periodontal pathogens cause periodontal disease is strongly related to how the bacteria interact with one other in a biofilm.
A 2018 journal article examined the potential for the body to supply the key to the prevention of periodontal disease.1 This research showed that specific DNA-binding proteins—which exist in biofilms but are outside the individual bacterial cells—are important components of the extracellular DNA-dependent biofilm matrix. Researchers further observed that blocking the binding activity of these proteins via protein-specific antibodies resulted in the collapse of the biofilm and release of the bacteria, where they are once again unable to cause disease in a nonattached state. The authors of the study also noted that in vivo, P. gingivalis must insert itself into preexisting biofilms formed by four oral streptococcal species. The idea that Streptococci in a biofilm act as the glue holding it all together is fascinating. Equally fascinating is the concept that an antibody could result in the implosion of the biofilm structure, accompanied by the release of the bacteria within.
We have known for a long time that the initial colonizers of a newly forming biofilm are bacteria from the Streptococci and Actinomyces species, which are associated with gingival health. This new research provides significant insight into the sequence of bacterial species' arrival on a biofilm. In this case, Streptococci need to precede P. gingivalis since they are binding partners, and periodontal pathogens are later colonizers of a developing biofilm.
The authors noted that antibodies derived against P. gingivalis's binding protein reduce by half the amount of P. gingivalis entering into preexisting biofilm formed by four oral streptococcal species, which would be a novel preventive strategy. The therapeutic potential of this research demonstrates that targeting the binding proteins with an antibody will result in dispersal of the oral streptococcal biofilm and prevent entry of P. gingivalis into the biofilm.
The authors concluded: "These results suggest potential therapeutic treatments for endocarditis caused by Streptococci as well as periodontitis."1
Needless to say, if further research affirms these findings, it would represent a completely new approach to the prevention of periodontal disease and, by extension, a variety of systemic diseases and conditions. Having a molecule mined from the body or synthesized in a laboratory to prevent periodontal pathogen aggregation on biofilms would be unlike anything we have seen so far.
Reference
1. Rocco CJ, Bakaletz LO, Goodman SD. Targeting the HUβ protein prevents Porphyromonas gingivalis from entering into pre-existing biofilms. J Bacteriol. 2018; pii:JB.00790-17. doi: 10.1128/JB.00790-17.
---
Richard H. Nagelberg, DDS, has practiced general dentistry in suburban Philadelphia for more than 30 years. He is a speaker, advisory board member, consultant, and key opinion leader for several dental companies and organizations. He lectures on a variety of topics centered on understanding the impact dental professionals have beyond the oral cavity. Contact Dr. Nagelberg at gr82th@aol.com.