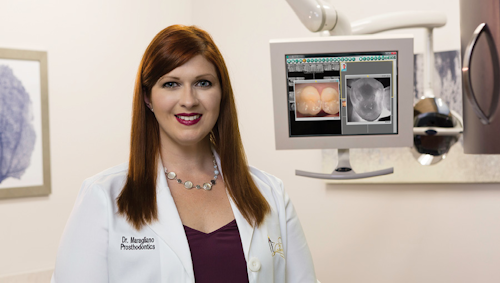 Pamela Maragliano-Muniz, DMD
I learned a lesson about updating a dental office when I purchased a 32-year-old general dentistry practice. The previous dentist's quality of work made for an excellent transition environment between her work and mine, but the technology needed an upgrade to suit my modern prosthodontics practice.
I invested a sizeable amount to obtain the practice and its associated real estate, so I had to modernize incrementally.
Here is how I prioritized my upgrades to fit my clinical goals and budget.
Digital imaging
Imaging technology was the first thing I changed. When my assistant asked to order more fixer for film x-ray, I said, "Absolutely not. I will not spend another cent on chemicals." The solution was to go digital by investing in an intraoral x-ray system by DEXIS. The system allowed for an easy transition away from traditional film.
Luckily, the office already had a Dentrix (Henry Schein Dental) practice management system. The system integrated seamlessly with my imaging software, so there were only a few steps needed to access images.
I also purchased a DEXIS Platinum Sensor, which is comfortable and sturdy. It is built for reliability and durability, and the image quality is top-notch. As far as usability—from sensor positioning to x-ray capture to documentation—it is all easy to navigate.
My patients now appreciate that I engage them in their own care through the use of technology. I enlarge images on the screen so they can understand their dental condition. The immediate images save time for me and them—patients no longer have to wait for x-rays to be developed (or wait even longer for retakes).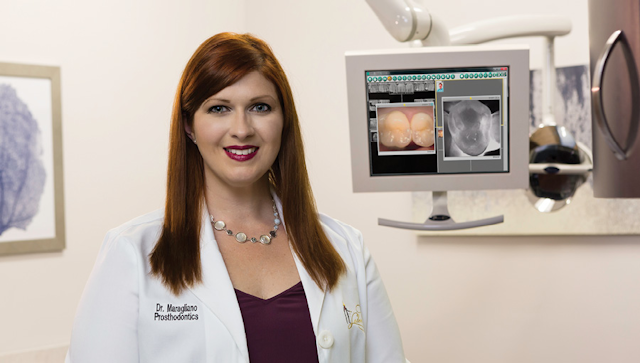 My DEXcam HD (DEXIS) digital camera completed my imaging protocol. I had used different intraoral cameras in the past, and the improvement in image quality was amazing. Today, I use photographs for documentation and patient education. When a patient returns for recall, we have a photo of the tooth and can see if it has changed. Sometimes we take before-and-after pictures if patients have substantial calculus buildup, cracked teeth, or restorations with margins breaking down. We take photos when they have teeth that require treatment, and this motivates them to accept my recommendations and improve their oral care. In the DEXIS software, I have radiographs, caries detection, and digital photographs all at my fingertips.
Practice management software
Knowing the versatility of digital offices, I scheduled a trainer to teach my team how to use Dentrix as an electronic health record—rather than just a billing and scheduling tool. My team quickly transitioned from a paper-heavy office to a paperless one. After their training, I told them to never write in a paper chart again. This came as a shock, but after a short while, even employees who were resistant to change were pleased. They liked that they didn't have to turn through pages of notes or rustle through files to find the information they needed.
Caries detection
Because I began my career as a hygienist, I understand why prevention, optimal detection, and excellent documentation are of critical importance. As an adjunct to digital x-rays, my caries detection systems have individual benefits. The Canary System (Quantum Dental Technologies) is a low-powered, pulsating-laser caries detector with a built-in intraoral camera. It generates a Canary score from 0–100. Lower numbers mean healthy tooth structures and higher numbers suggest caries. If a tooth has an area that demonstrates breakdown, the Canary System helps me determine whether to restore it or monitor my remineralization practices.
Intraoral image using DEXcam HD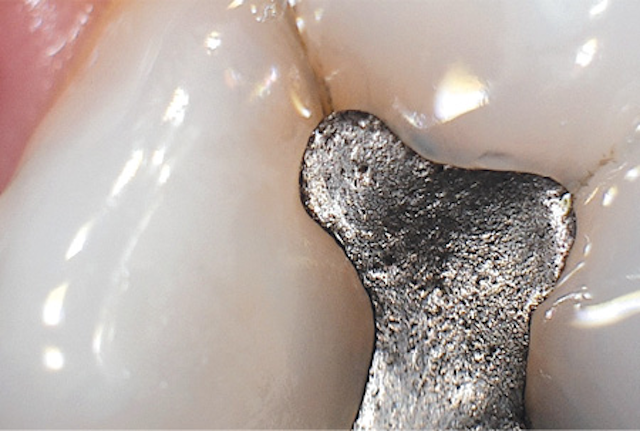 Transillumination image using CariVu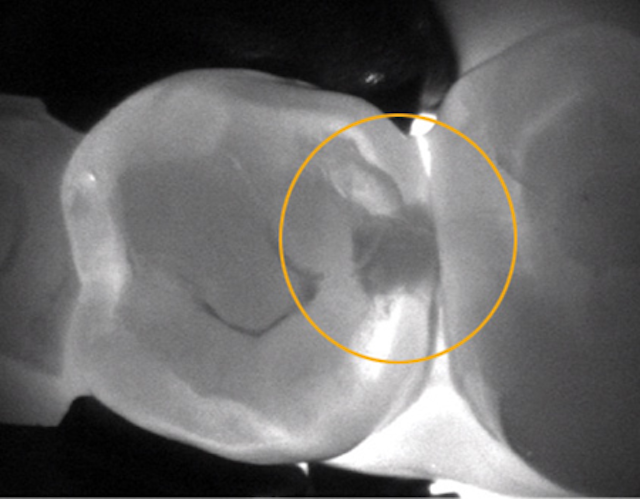 I also have a CariVu (DEXIS) caries detection system, which uses near-infrared transillumination. CariVu does not generate ionizing radiation and produces images that look similar to x-rays. If I see an early lesion on an interproximal surface that I would like to remineralize, I take a secondary CariVu image of the area. CariVu helps me visualize the area of concern from the bucco-lingual and the mesio-distal aspect with a 99% accuracy rating.1
It is extremely difficult to inspire patients to brush and floss properly, and patients who have implants, bridges, partials, orthodontics, or other "barriers" to oral hygiene often need to do more. If I can engage my patients and make them own their problem, they often want to do something about it.
Handpieces
When I acquired my practice, I had previously used electric handpieces. I didn't want to take a step back in time. So, I now have electric handpieces by KaVo, A-dec, and NSK. I appreciate the quietness of electric handpieces and the consistent torque. This is especially true when trimming a large provisional, or when converting a removable denture to a fixed prosthesis if I need to cut back a lot of acrylic.
Next steps
My updating never stops. The office is constantly progressing based on office needs and advancements in technology. When updating, I have learned that it is important to choose companies that offer excellent training and customer service support. Expect the manufacturers you work with to know how their products should fit into your workflow.
The technologies I've purchased have allowed my team to provide individualized care. My dental team and I truly know that our patients are healthier due to technology updates and greater attention to detail. Also, I've learned that making one update at a time improves my team's ability to make the most of the new technologies.
It's all a work in progress, however. Technology is advancing, which allows me to provide better patient care in a more efficient workflow. I am sure that once I am done updating my entire office, it will be time to start over again!
Reference
1. Benefits of the DIAGNOcam Procedure for the Detection and Diagnosis of Caries. Summary of the Final Report. Issued by Ludwig Maximilian University of Munich. Available at https://cdn2.hubspot.net/hubfs/151789/Kuhnisch,%20et%20al%20Study.pdf. Published December 2013.
---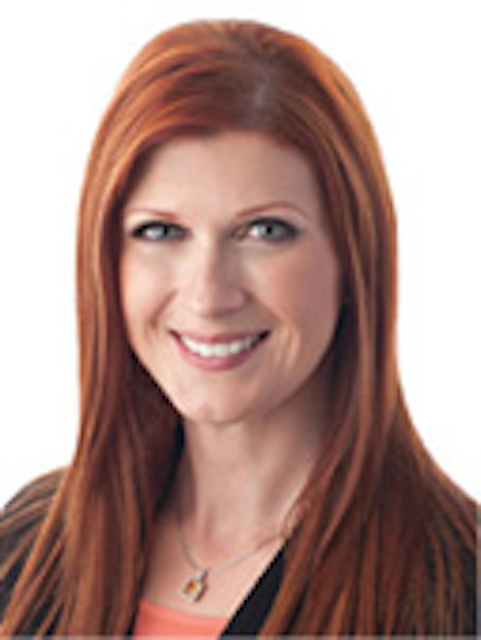 Pamela Maragliano-Muniz, DMD, was a dental hygienist before earning her DMD from Tufts University School of Dental Medicine. She holds a certificate in advanced prosthodontics from the UCLA School of Dentistry and maintains a private practice in Salem, Massachusetts. In 2010, her practice was named the Adult Preventive Care Practice of the Year by the American Dental Association.