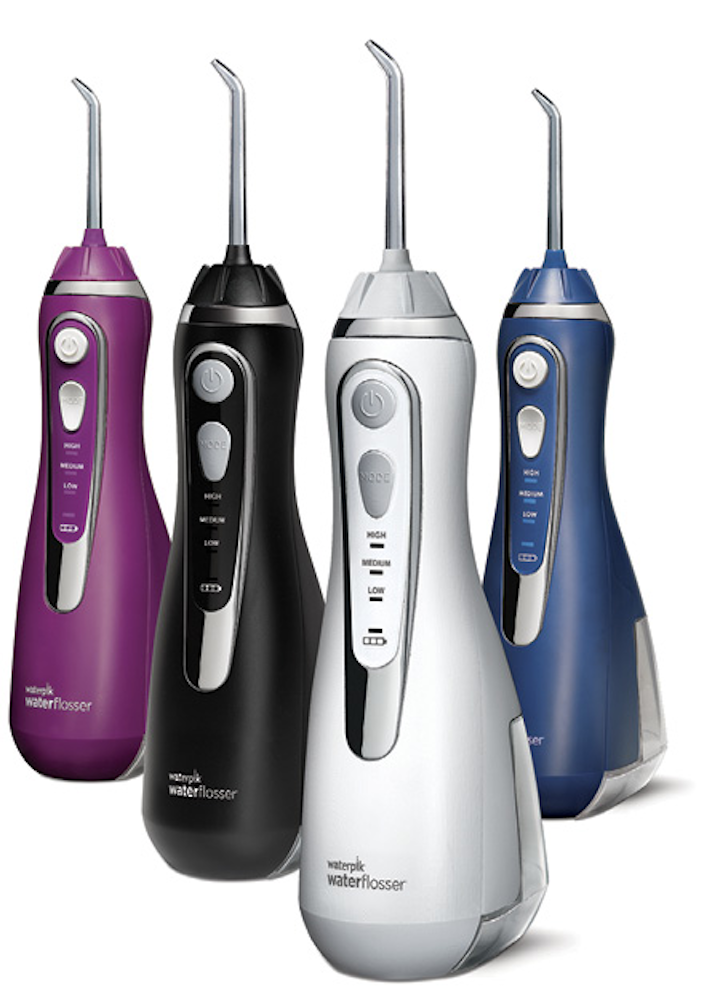 FluoriMax 2.5% sodium fluoride varnish by Elevate Oral Care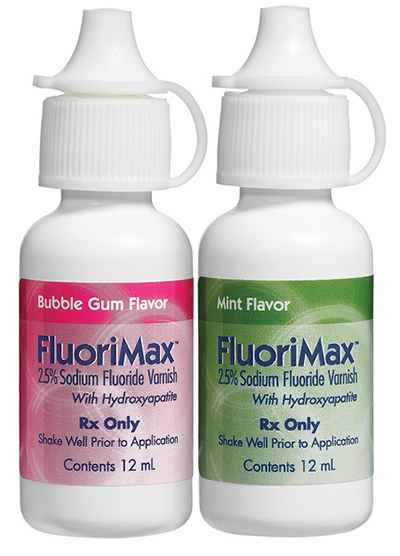 While many fluoride varnishes consist of the same ingredients, a few products stand out from the rest. One of these is Elevate Oral Care's FluoriMax 2.5% sodium fluoride varnish.
The first thing that stood out to me was the concentration of fluoride. Weren't all sodium fluoride varnishes concentrated at 5%? I guess not. Elevate's research determined that 2.5% and 5% concentrations of fluoride had statistically similar amounts of fluoride uptake into tooth enamel.1 When compared to some other varnishes on the market, FluoriMax's patented formula was found to provide more fluoride uptake with half the fluoride concentration.
Another feature that sets FluoriMax apart is the ingredient that gives the varnish its coating properties. Most traditional varnishes contain colophony, a resin made from pine and spruce trees that helps deliver the fluoride to the enamel but contributes to the sticky, fuzzy feeling that patients have on their teeth following varnish application. FluoriMax, however, uses a food-grade shellac as the delivery agent. This varnish is also liquid and hydrophilic, so it distributes evenly and thinly across tooth surfaces, creating a nontacky coating that is pleasing to patients.
FluoriMax is available in two unique delivery systems. It comes in a multidose bottle with brushes or flow-through applicators. The FluoriMax application instruction video recommends, "Don't dry the teeth, but do evacuate pooled saliva. You want the dentition to be moist since FluoriMax is thin and migrates on moist teeth."
All it takes to apply the varnish on patients with permanent dentition is one swipe per quadrant from last molar to central incisor. The instructions warn that if you see white streaks, you've overapplied the varnish. After application on each side, keep the cheek retracted for three seconds and ask the patient to "breathe through [his or her] teeth" to quicken the set. For pediatric patients with primary dentition, it is recommended to retract the cheek while the patient is in occlusion and apply one swipe per side, coating both the maxillary and mandibular teeth at once. The only things that patients should avoid after application are hot drinks and anything that contains alcohol.
I love the quick and easy application using the flow-through ampules of FluoriMax varnish. This fluoride varnish dries thinly and sets firmly while requiring few directions postapplication, which is pleasing and convenient for the patient. FluoriMax 2.5% sodium fluoride varnish is a win for both patients and clinicians.
Reference
1. For better fluoride uptake than traditional varnishes. Elevate Oral Care website. http://www.elevateoralcare.com/dentist/FluoriMax. Accessed December 17, 2017.
Waterpik Cordless Advanced Water Flosser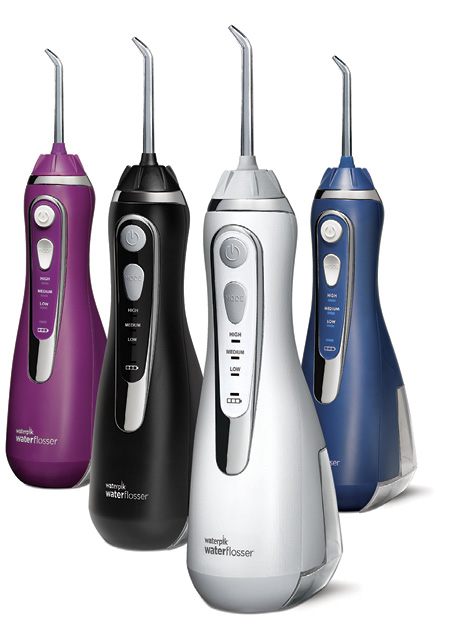 It's easy to feel like a broken record that no one ever listens to when talking to patients about the importance of flossing. A few patients take my home-care instructions to heart and have the desire to keep their mouths as healthy as possible, but many others seem to instantly dismiss the importance of interproximal cleaning. I don't enjoy repeatedly lecturing patients so I've adopted an "all-or-something" attitude about flossing and getting patients to take proper care of the interproximal surfaces of their teeth. If a patient is unresponsive to my suggestions about flossing, I encourage her to find a product she will actually use every day to clean between her teeth.
One flossing alternative product has sparked a real interest in my patients. Maybe they are simply good actors, but when I tell patients about the Waterpik Cordless Advanced Water Flosser, most of them seem intrigued enough to give the product a try. I've even had a few patients look it up for purchase on Amazon right in my operatory!
I already know and love the Waterpik water flossers for their ease of use and ability to clean effectively between teeth and below the gums. There are a few features of the Cordless Advanced Water Flosser that I believe make it an attractive option for patients. First, it's small, cordless, and portable, which makes it perfect for patients who travel or those who don't have the counter space for a full-sized water flosser.
Second, it is waterproof and specifically designed to be usable in the shower. This is the feature that many patients seem to love. There's something about being able to stack your healthy habits together that makes them seem less overwhelming, so flossing in the shower is like killing two birds with one stone.
In addition, this water flosser is versatile and a good fit for a wide variety of patients. It has three pressure settings and comes with four water flossing tips. It charges rapidly with a magnetic charger, and the reservoir contains about 45 seconds of water capacity. I warn patients that, because the reservoir is located in the handle of the flosser, they may have to refill the unit to do a thorough job, but it's a quick process.
Waterpik water flossers are a great fit for any patient and especially those who have dexterity issues, implants, bridges, orthodontics, or hard-to-reach posterior teeth. The Waterpik Cordless Advanced Water Flosser is well received by my patients for its portability and waterproof design. I believe this product has helped many patients improve their oral home care by being easy to use and effective, and I will continue recommending it in our office.